P2E blockchain games are hot and another gaming projects we decided to cover in this article are Fight of the Ages, MetaStrike and Ancient Kingdom
Play-to-earn (P2E) Gaming with non-fungible tokens (NFTs) got in the spotlight in 2021 and made a big noise. Many gaming studios see the potential in this newly created industry and want to join as soon as possible. We expect this industry will continue to grow at rapid races and we would like to look at other projects with huge potential – Fight of the Ages, Metastrike and Ancient Kingdom
in case you missed previous blogs: part 3, part 2 and part 1
Fight Of The Ages
Fight of the ages (FOTA) is a massive Metaverse MOBA Role-Playing Game (RPG) that allows a real-time gameplay for millions of gamers. It uses Microsoft's Mesh MR (Mixed Reality), a blend of AR and VR, for an excellent experience. Gamers can choose from many different races and three worlds (The Greenland, The Earth and The Nightmare) to start the metaverse journey in this game.
The races consist of Keisha, Ciara, Zel, Kyla, Orson, Aprum, Cyril and other great-looking game characters! There are also in-game items in the FOTA metaverse that are protected with NFTs. These items include Weapons, Skins and Equipment which can easily be rented/exchanged/sold to make your hero a mighty warrior or a wealthy collector.
3 Worlds
The Greenland: The Land of Eternity, where was once the birthplace of the Aether. The Greenland is home to god-like creatures known as the Omni and Dragon.
The Earth: The Ultimate Civilization. Here the Elf, Human and Keen live together and receive the Omni's preparation for the dark days ahead.
The Nightmare: The Darkest Night, a wasteland of the FOTA universe. Cold, dark, and cruel, exactly what this world is called – nightmares; only the darkest creatures like the Demon, Ogre, and Beast can survive here.
This project is offering several great features and products like NFT marketplace, decentralized identity wallet, farming (users can earn $FOTA by farming it in combination with other LP tokens), and cross NFT feature that will allow players to bring an existing NFT into part of the FOTA Metaverse. Moreover, the game wants to adopt a rent-to-play feature. It's supported by great VCs and companies like Microsoft, so this game has a huge chance to succeed.
Metastrike
Metastrike is a game with both free-to-play and P2E options. Metastrike is a VR FPS role-playing first-person shooter metaverse game inspired by successful titles like Counter-Strike: Global Offensive and Call of Duty. The Metaverse aspects for this game include buying lands and making and customizing your maps for sections of the Metaverse where you play. You can even sell them as an NFT for others to use.
Players can have a gun collection, build maps to fight and steal NFT from other players. The game includes many features essential for modern multiplayer FPS games, objects such as weapons, characters, projectiles, shells, explosions, game modes and much more.
The main game modes will include zombie, team and deathmatch modes. Guild players can use land to build house and their own HQ Inside houses and HQ players can create their game and earn money when other players visit. Metastrike will use dual token economy consisting of $MTS and $MTT tokens. Metastrike has already completed a successful IDO on Seedify to raise $250,000 for their $MTS token.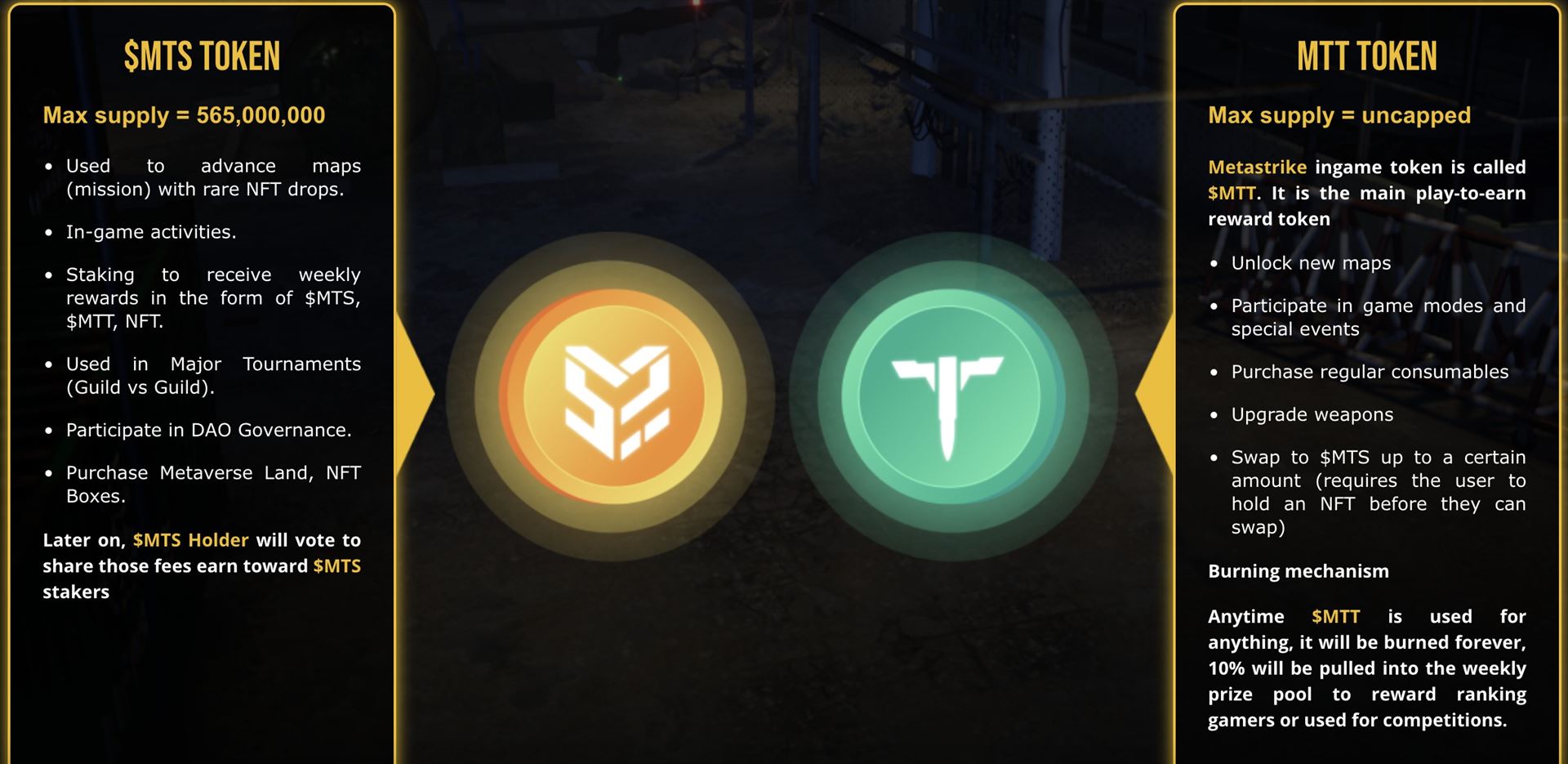 Metastrike is only at its beginnings and pre-alpha release. This first quarter of 2022, Metastrike went through IDO, and beta version along with the launch of an NFT marketplace & NFT sale are expected. The roadmap of this project is very extensive as in other projects, so 2022 should be interesting as players will be able to experience the open-world metaverse.
Ancient Kingdom (ACDOM)
The Ancient Kingdom is the 1st ancient martial arts game on the blockchain platform, pioneering the realization of real-time games on the blockchain platform. To expand that terrific system, ACDOM empowers players to skipper profound maps, manned power to train, and find the pinnacle of fame and resources.
ACDOM is an NFT Metaverse in which you can play with your own warrior and one-of-a-kind digital items (NFTs) within their respective ecosystems. The game is a unique blend of battle royals, survival RPG, and turn-based strategy games in which you play as one of the myth warriors and compete to become the hero who will save the ancient kingdom.
The ACDOM team is based in Vietnam and to be clear, they want the Ancient Kingdom to be in Vietnam what Axie Infinity means to the Philippines. If you're interested in this project, they're still running an airdrop campaign on Coinmarketcap until January 25th, 2022.
The in-game token is DOM with a max supply of 2,000,000,000 tokens. They launched the token just a few days ago and even though the token is not in the uptrend, long-term investors may benefit from hodling later as there's a downtrend on the whole crypto market right now. DOM is only available through PancakeSwap and DODO at the moment, but future listings are expected.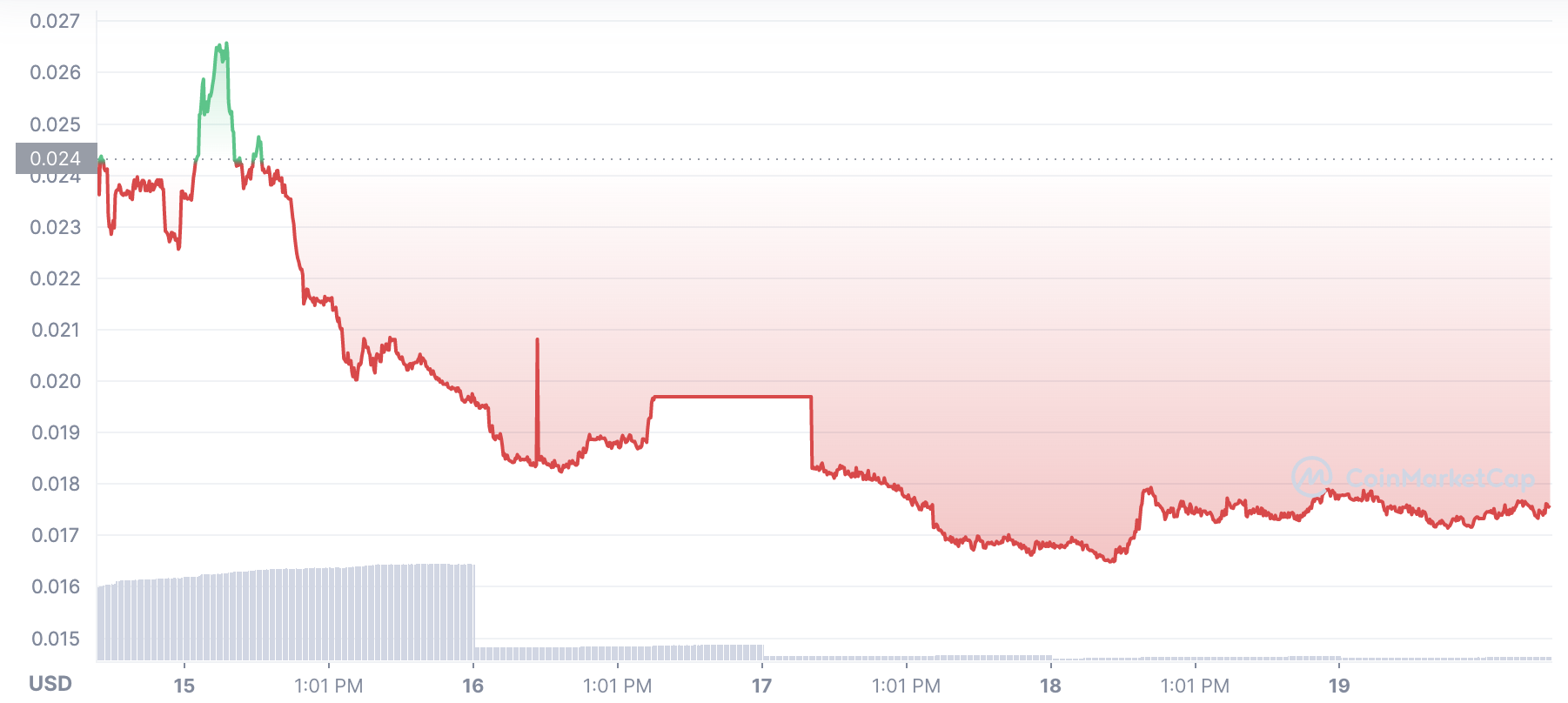 Conclusion
All three gaming projects certainly look very promising and they all have prominent investors, partners, VCs, and experienced founders on board. These projects have very big communities and as they continue to grow, it should reflect in the price of the in-game tokens and NFTs.
more to read
2 Huge Gaming Projects Just Started Partnership
Solice – The Future Of VR Metaverse Experience
NFT Punks Also Succeeded On Solana Blockchain
---
NFT World News Social Media: Twitter, Instagram, Telegram, Tiktok, Youtube
---
sources: coinmarketcap, altcoinbuzz, fota, acdom, metastrike
author: Rene Remsik
Disclaimer: This article is provided for informational purposes only. It is not offered or intended to be used as legal, tax, investment, financial, or other advice.