Quick Summary:
3D NFTs are the new dimension of digital art that can support the upcoming metaverse and web 3.
This category of NFTs can offer a lot more than regular PFP and tokenized non-fungible tokens.
Related: How AR and VR are Empowering the Metaverse
NFT utilities expand beyond art and tokenized items to protect digital content online with 'non-fungibility' and incentivize it for the original creator. The problem of creating infinite copies of any digital file was the problem of the entire internet; maybe a major problem than double-spending. NFTs address both of these problems with immutable blockchains.
Non-fungible tokens and NFTs have shattered the word "buzz" associated with them. Now, NFTs offer services to almost every niche of blockchain products. Be it GameFi, P2E, Web 3, or metaverse – NFTs are everywhere. NFTs can be tokenized anything we know and thus they can be sold online using decentralized blockchain services. Selling an office as an NFT is a recent example of tokenized NFTs.
The volume of art and collectible and gaming category NFTs is on rising beside crypto winter.
3D NFTs: Appeal and Potential
3D NFTs is an immersive, interactive, and attractive category of NFTs, enjoying the main traction in digital collectibles. These NFTs are being used in the following domains:
1.      Metaverse:
3D NFTs are the building block of the immersive metaverse world. Metaverse is a virtual world that people can interact with in a 3D or even 4D environment. Almost everything you see in the metaverse is an NFT.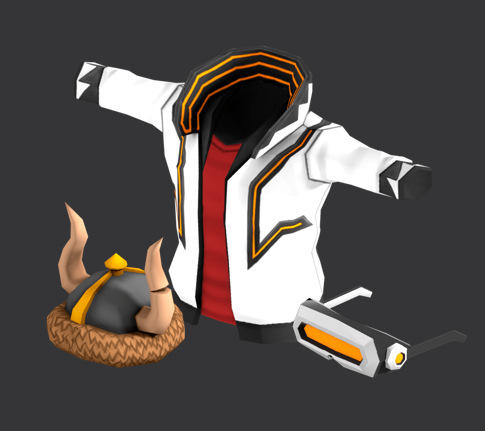 1.      Play to Earn Games:
Classic video games don't give users the independence of owning skins, characters, and other in-game items even after buying those. The NFT-based play-to-earn games have solved these problems by offering all those in-game items as NFTs.
#MetaRace 🏇Speed and passion are the name of the game and the 3D simulation looks hotter than ever⚡️$META Holder Benefits
⚡BONUS NFT AIRDROPS
⚡EARLY ACCESS TO THE GAME
⚡PLAY TO EARN BY RACING, BREEDING, TRADING#IDO is COMING SOON!
Don't miss out!🔥 pic.twitter.com/M4Dez7ejCO

— MetaRace Horse Racing 🏇 (@metarace_io) September 16, 2022
1.      3D art:
3D rendered art NFTs are becoming the main attraction on NFT marketplaces because of their attractiveness. Even the most successful blue chip NFTs like Bored Ape Yacht Club and Gutter Cat Gang have acquired the service of Looking Glass Labs to create the 3D experience.
Turns out my ape is a way better snowboarder than I am.

Thanks @AtriumNFT & @3D_PrintGuy for bringing a new level of personalization to my #BAYC @BoredApeYC @FrenchApeYC #mayc #zermatt pic.twitter.com/QBoRf0ySlZ

— sixstrings.eth (@siixstrings) July 17, 2022
Conclusion:
With the pace the world is shifting towards blockchain products and immersive technologies becoming more common, 3D NFTs have massive potential. Anyone would prefer a GIF over a static JPEG – the interactive 3D NFTs leave the classic NFTs far behind.
more to read 
Metaverse Market Size is Predicted to Grow 8x by 2029
Exciting AMA Session Crypto Citizen x SpaceMetaverse
Follow NFT World News: Twitter, Instagram, Telegram, Tiktok, Youtube, Twitch
author: mnmansha
Disclaimer: This article is provided for informational purposes only. It is not offered or intended to be used as legal, tax, investment, financial, or other advice.