Quick Summary
GameFi market popularity has soared exponentially, reaching a market cap of $10 billion. At the same time, users are losing interest in the GameFi due to the increasing number of scams in the ecosystem
The gaming sector on the blockchain is evolving quickly. GameFi is one of the hottest subjects in the world of Web 3.0 right now, with new advancements happening more quickly than ever before. The main reasons are the exciting gameplay and the financial benefits it offers.
Related: What's Rug Pull Or A Crypto Scam
With that being said, there's a strong downside to everything happening in the crypto right now. Due to high number of frauds in the market, one must proceed cautiously while believing the promises made by the GameFi token initiative. When Squid was released in the fall of 2021, it became one of the largest GameFi controversies. The asset increased to $2,800 before dropping to nearly nothing.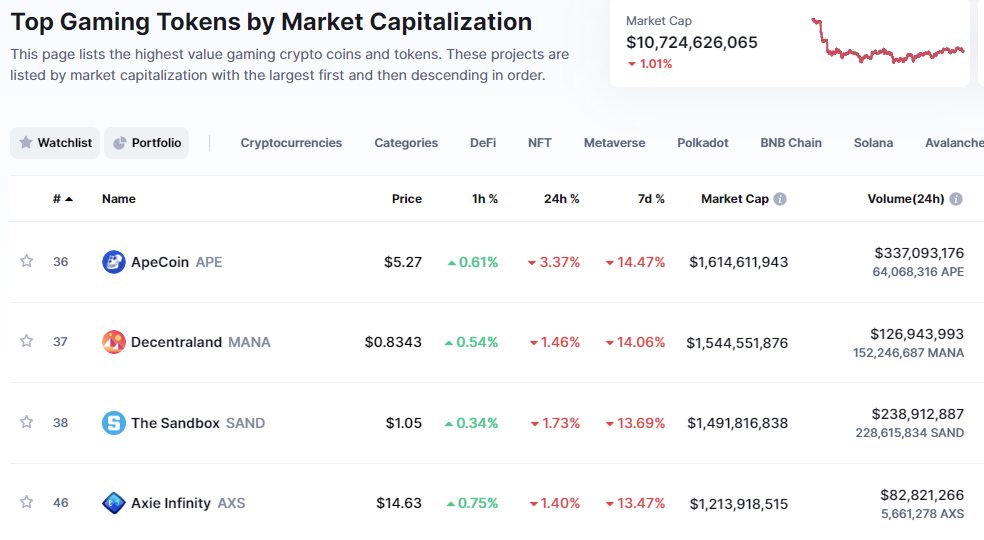 Areas to Examine
GameFi scams are large-scale, well-organized, and frequent. The majority of investors in these ventures are amateurs rather than professionals, and con artists use marketing and attractive websites to entice and take advantage of naïve consumers. Users must pay attention to a variety of details.
1. Smart Contract
The quickest way to examine a project's credibility is by checking smart contracts on resources like BSCscan or Etherscan. You can find out through Block Navigator when a project was developed and launched, the number of users, and how many coins were created.
2. Project Team
Professional developers always possess a wealth of experience. Their biography is readily available online, and their prior ideas' level of success is documented there as well. However, GameFi features several important initiatives started by unidentified teams. They are concealed under nicknames or aliases, so little is known about them. Try to avoid such projects.
3. Income of the project
Every initiative is designed to generate revenue, therefore it's critical to know where and how the value will come from. A person shouldn't invest until they are aware of how a project will make money.
4. Project Reviews
Never rely on catchphrases from commercials when researching a project. It is better to study evaluations of the project in unbiased, reputable venues. New initiatives are quickly adopted by the blockchain community. In a few hours, every concept will be examined from every angle.
Conclusion
Without a doubt, these GameFi scams are hurting the whole industry. But, you cannot claim that the whole space is a con market. The reason is some projects are actually creating real value and entertainment for the players. There is a need for players to learn these tricks and apply them to every project before investing.
more to read
Polygon Reached Carbon Neutrality and its Token MATIC Gained 233% in Past Month
Meta rolls out Instagram NFT integration across 100 countries
Follow NFT World News: Twitter, Instagram, Telegram, Tiktok, Youtube, Twitch
author: mnmansha
Disclaimer: This article is provided for informational purposes only. It is not offered or intended to be used as legal, tax, investment, financial, or other advice.