Quick Summary
Metaverse is hot and only the best companies and communities will be able to build it. These projects are working the hardest to build metaverse and much more: Starlink, Decentral Games, RedFOX Labs, Star Atlas, Bit Country
Metaverse is something that will transform gaming and other areas of our lives forever. There are several companies already building the best metaverse possible. Everyone is talking mainly about Sandbox, Decentraland, however, there are other interesting metaverse projects that you should keep an eye on. They may be in the early stages with a low market cap and offer big profit potential. Read part 1 of this blog here
Starlink (STARL)
Starl is a 100% community-owned decentralized virtual space project. $STARL is the governance token of the Starl Ecosystem. You can buy, sell and trade virtual satellites, spacecraft, and lands while exploring the solar system. Starl Metaverse is a project with the ability to utilize the power of the blockchain and decentralization in order to infinitely expand upon and honor the true vision of a new financial paradigm.
Digital real estate has become a legitimate asset class that is worthy of investor consideration and is going to appreciate exponentially over time. Starl tokens are the investment tool to purchase virtual land in Starl Station, which will mimic a real-world space station positioned in a very real quadrant of the galaxy. The main components of Starl ecosystem are STARL token, profile, SATE NFTs, Starl DAO, Universe and marketplace.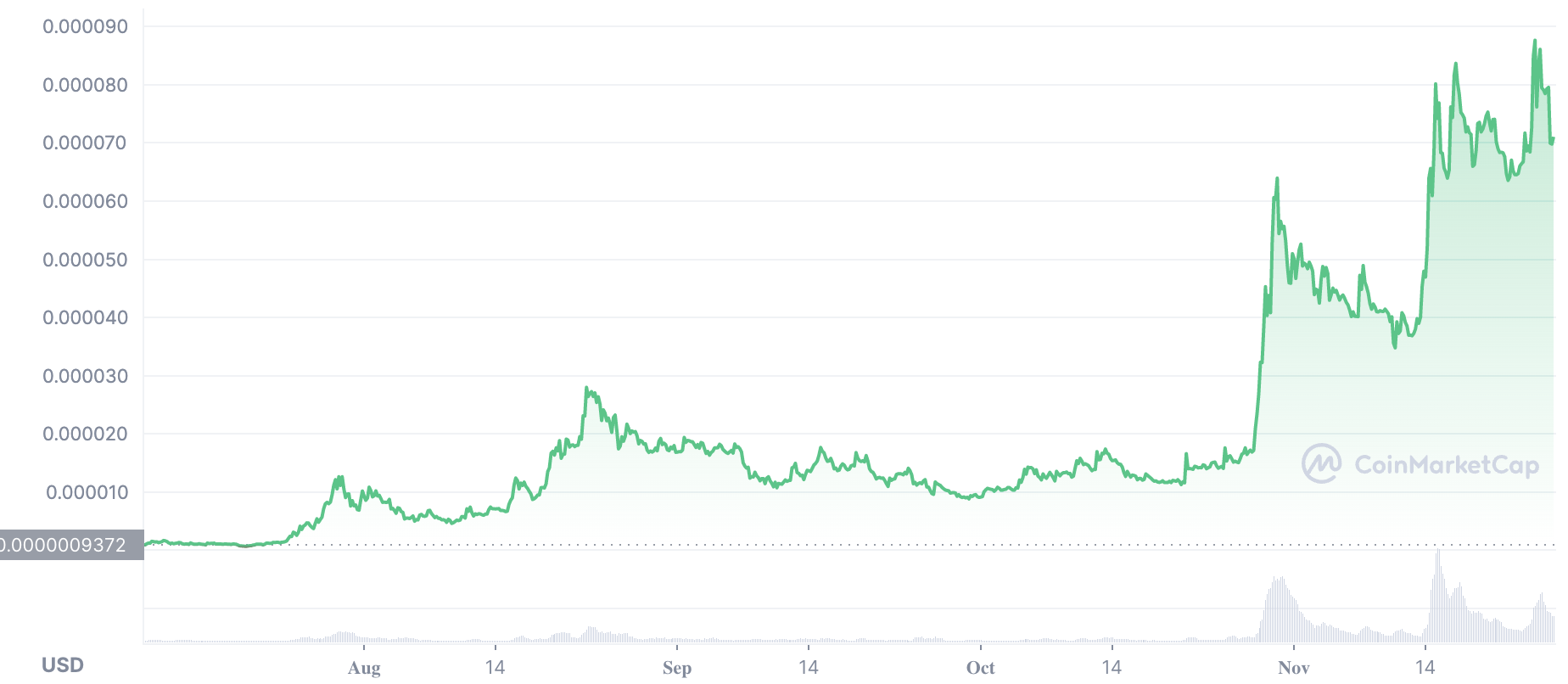 Decentral Games (DG)
Decentral Games is a community-owned GameFi DAO (Decentralized Autonomous Organization) at the intersection of the metaverse and NFT. Players earn $DG for playing games, liquidity providers earn $DG for providing liquidity, and active $DG holders earn $DG by governing the allocation of house profits. Decentral Games develops 3D metaverse games on blockchain for both consumer and business markets. 
The games include NFTs, play-to-earn models, wager-based games, and 3D virtual events games with an immersive experience. For example, DG is behind ICE Poker – a poker game connected with an NFT world. Decentral Games also has its own marketplace and it's just one of the successful P2E games developers and their success will be visible on DG token's price. 
RedFOX Labs (RFOX)
RedFOX is a metaverse building company solving the inequalities in the digital economy by building interoperable metaverse experiences focused on retail, media, gaming and rewards. RedFOX Labs describes itself as 'Southeast Asia's first blockchain venture builder'. This project aims to create innovative and scalable blockchain solutions by building, launching, and scaling high-growth tech companies in Southeast Asia's emerging markets.
RedFOX is creating value thanks to using new technology advancements, such as artificial intelligence (AI), blockchain, augmented reality (AR), virtual reality (VR), and the Internet of Things (IoT). The ecosystem of RedFOX consists of a number of important particles – RFOX, VFOX, DeFi, RFOX Games, NFT Platform, virtual space, RFOX media an e-commerce streaming cashback app.
RedFOX has two tokens: RFOX token is the primary payment method for land and digital assets, and VFOX token is a rewards-based token.
Star Atlas (ATLAS)
Star Atlas is a massive multiplayer online game that takes place in a virtual gaming metaverse. It is being built on Unreal Engine 5, allowing the game to feature cinema-quality, real-time environments. Star Atlas takes place in a futuristic science fiction setting in 2620, where three major factions have emerged and are competing for resources and control: humankind, a consortium of alien races and sentient androids.
Check out their epic trailer here
Star Atlas aims to deliver an immersive metaverse gaming experience that encompasses several genres and combines a cinema-quality gaming experience with an ability to earn virtual assets that can be exchanged for real-life currency. So far, no blockchain game combines as many different gameplay possibilities as Star Atlas. While some games offer the option to earn via staking, or battle other players for virtual assets, or explore its virtual world and form alliances, no game does all of the above simultaneously.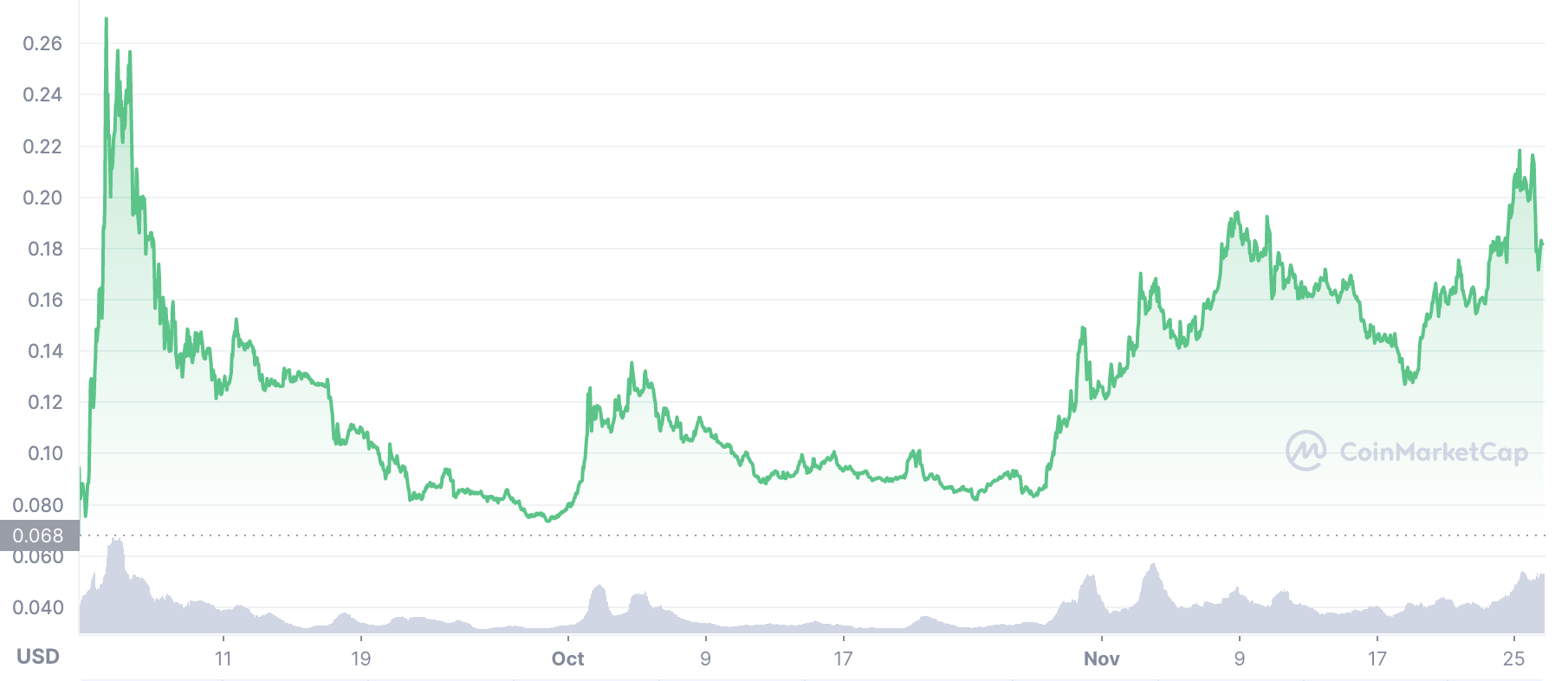 Bit.Country (NUUM)
Bit Country is a decentralized world and anyone can start their own metaverse with the token economy and DAO. Bit Country is building a network with an open protocol for managing & incentivizing communities using gamification. Basically, you can start your own Metaverse 3D world, social tokens, NFTs games, etc. 
A lot of people forget that you can actually start your own Metaverse. If you like this subject a lot, you can actually do it by yourself and this is one of the platforms that will allow you to do so. Bit Country is driven by the community and the topography is only realized through voting (good neighborhood protocol). New potential slots are made available through on-chain logic driven by the number of bit countries, and other platform factors. Check out their trailer here.
All other mentioned projects have their own token released but NUUM is only in the process. That's a green flag for you as it's still in the early stage, and you can benefit from hodling it from the beginning.
Conclusion
Metaverse is the hottest topic in the NFT-crypto community for the last few weeks with Sandbox and Decentraland being at the top. However, there are projects like Starlink, Decentral Games, RedFOX Labs, Star Atlas and Bit Country that will compete with these companies that already have established their ground. All of these mentioned projects offer new and very interesting possibilities connected to online gaming and money-making. 
more to read
Coinbase CEO Thinks NFTs Will Get As Big As Crypto
People Buy Real Estate In Metaverse Using Crypto
---
NFT World News Social Media: Twitter, Instagram, Telegram, Tiktok, Youtube, Facebook
---
sources: medium, starl, coinmarketcap, decentral.games, redfoxlabs
author: Rene Remsik
Disclaimer: This article is provided for informational purposes only. It is not offered or intended to be used as legal, tax, investment, financial, or other advice.