Quick Introduction
Abyss World is a third-person action role-playing game. Throughout the vast Nordinian world, players will discover the secrets behind the "old tide." The game takes place in the mysterious region of Nordinia, a place rich in ancient secrets. You must explore this vast world and travel to its farthest reaches, saving the people above, and gradually making your way into the fog that has engulfed Nordinia.
Related: Dustland: Revolutionize Your Fitness Routine, Latest Review 2023
Basic Overview
As Metagame Industries constructs an interconnected ecosystem of top-quality games, it offers players an opportunity to play and earn while establishing a gateway to the Metaverse. Through AAA-level gameplay and replayability, the emphasis is on generating value for gamers in terms of spiritual, entertainment, and financial benefits.
The company LinkedIn page currently has 4 employees:
The Strategic Funding Round of Abyss World has been completed at a valuation of nearly $100 million. During the crypto winter, the team feels a genuine sense of honor after receiving recognition from their esteemed partners. As a team, they have shown their capabilities and remain committed to creating a game that embodies the entire Web3 industry. The company expresses gratitude for the unwavering support it receives from its long-term focused partners and the community.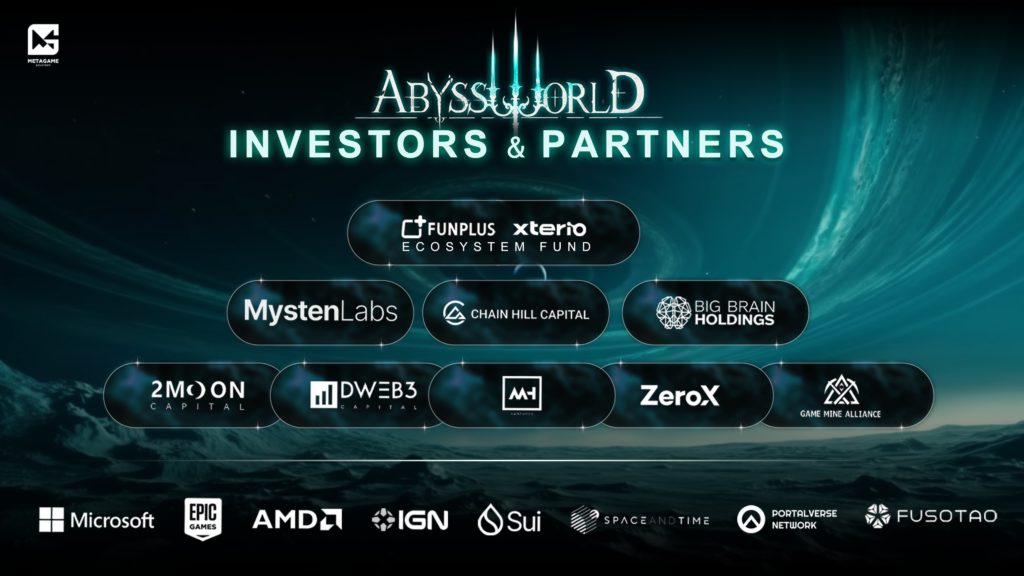 NFT Game Assets
Gazer NFTs were exclusively available for minting on the official website of Abyss World as an early benefit for members of the Abyss World community. The event offered 1163 NFTs of R rarity, 582 NFTs of SR rarity, 292 NFTs of SSR rarity, and 63 NFTs of the ultimate SP rarity (SP cannot be minted and can only be obtained through auction).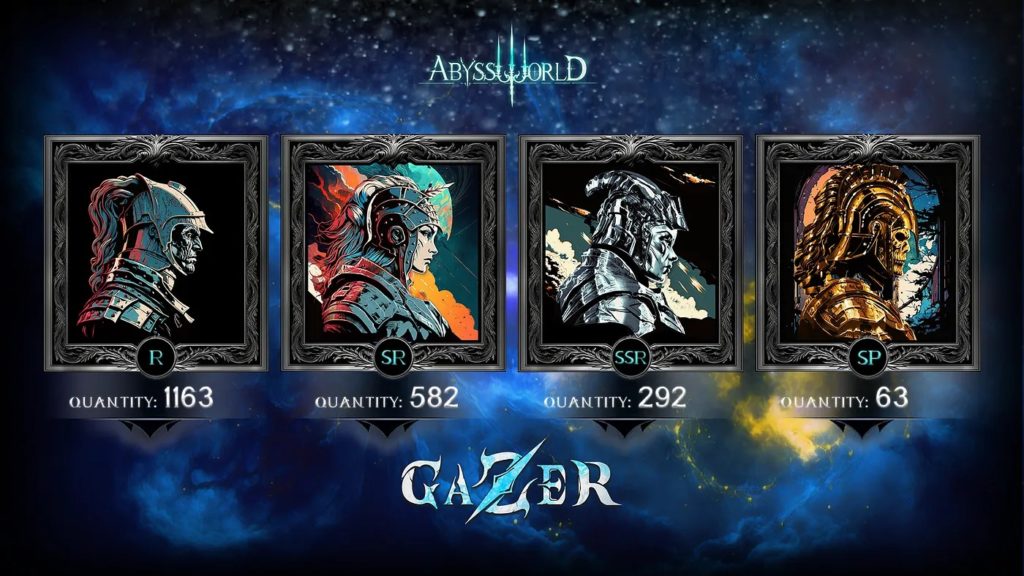 Tokenomics
The value capture of web3 gaming tokens is unresolved. They enhance transactional efficiency and turn games into mobile markets. Many GameFi projects finance NFT land sales with tokens. Token governance has limited impact, as early user participation is challenging. Projects often prioritize tokens over game content. Abyss World's token rewards are based on special tasks, leaderboard rankings, and PvP arena victories.
$MGC (Metagame Credits)
$MGC is a token with unlimited supply that serves as a means of production that players need to collect through PVE tasks and spend whenever they want to min a new asset. The emission rate is based on the $MGC fair value consensus. These are non-speculative reward points obtained by users solely motivated by fun.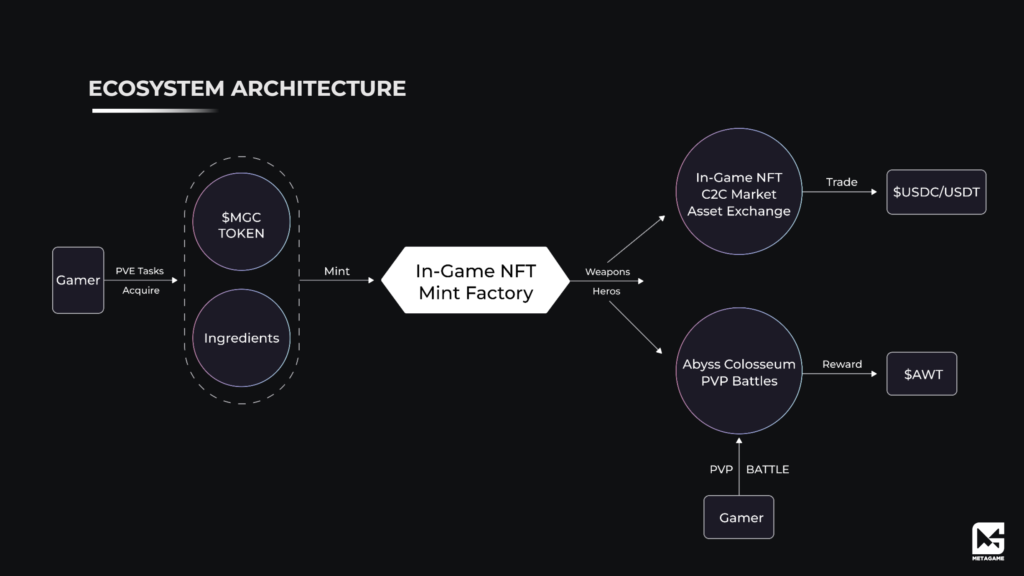 $AWT Abyss World Token
The circulating supply of $AWT is designed to incentivise long-term growth and sustainability. There will be a maximum of 10 billion tokens, which will be distributed as follows:
Roadmap
Socials
| | |
| --- | --- |
| Platform | Followers |
| Medium | 3.7k |
| Youtube | 1.9k |
| Discord | 5.6k |
| Twitter | 183.8k |
| Twitch | 117.3k |
Website
Whitepaper
https://docs.abyssworld.xyz/abyss-world-whitepaper/
Gameplay
Conclusion
Abyss World is an exciting third-person action role-playing game with a strong team and recognition from esteemed partners, the game aims to embody the Web3 industry. Don't miss out on this immersive gaming experience.