Quick Summary:
Due to EU Digital Markets Act, Apple will have to allow apps installation from third parties.
Bitcoin payments may be made easier on iPhones and iPads.
Related: Apple Has Allowed NFT Sales On its App Store with 30% Tax
Nowadays, Apple takes up to 30% of the revenue from software and services sold, which can be really frustrating. The Apple ecosystem may include NFT apps and crypto payments in the near future, according to recent reports.
Apple's iPhones and iPads will be able to install apps from sources other than the App Store, according to Bloomberg. By 2024, changes will be necessary to comply with the EU's Digital Markets Act.
EU Only
As the second biggest market, Europe will begin supporting external apps from third-party sources and marketplaces in compliance with the new regulation. The function might be expanded if more countries adopt such rules.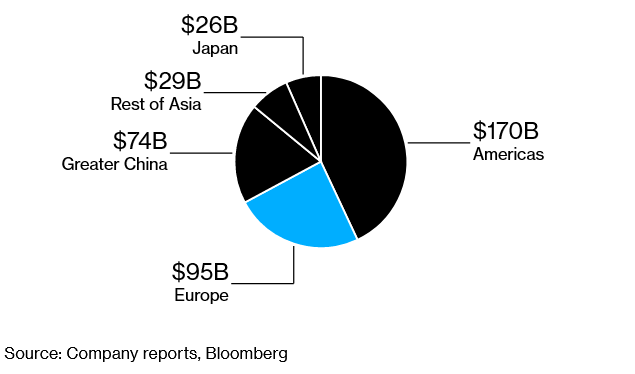 As part of Apple's annual release schedule, iOS 17 should include the feature next fall.
Rather than requiring developers to use Apple's payment infrastructure, Apple is considering allowing third-party apps to use their own. Bitcoin payments may be made easier on iPhones and iPads as a result of this change.
Target Of Criticism
Increasing criticism of Apple's restricted environment, which contrasts with Web3's decentralized ethos, led to the purported changes. Apple changed its developer guidelines in October to prohibit NFTs from restricting app functionality and content.
Secondary market trades may find it difficult to impose Apple's 30% NFT purchase fee. Users cannot acquire or exchange non-fungible tokens in the iOS apps for Magic Eden and OpenSea.
As a result of Apple's NFT regulations, iOS apps have also been impacted. Recently, Coinbase blocked NFT transfers through its mobile Wallet app due to Apple's requirement that customers pay 30% of any network gas costs (as with Ethereum). The request was considered "impossible" by Coinbase.
The co-founder of MetaMask, Dan Finlay, who used to work for Apple, tweeted in support of Coinbase while criticizing Apple for its "monopoly abuse."
Web3 developers also criticize Apple's method. After Apple prohibited Fortnite's third-party payments system, Epic Games sued Apple and Google's Android Play Store.
In response to a court decision that would have required Apple to permit third-party payments, both companies are currently contesting the decision. According to a tweet from Tim Sweeney, CEO of Epic Games, similar legislation is needed to force Apple to open its ecosystem in the United States.
According to Sweeney, if external apps are only allowed in Europe, the country where Apple was founded would become a serfdom for American developers. "Congress must pass the Open Apps Market Act!"
When Apple slashed its advertising budget on Twitter, Elon Musk questioned whether Apple hated free speech. He also said that Apple might remove the Twitter app, but after meeting with Cook, he called his comments "misunderstandings."
Conclusion
In near future we can expect better conditions for developers, at least for the ones in the EU. Hopefully this will expand into other parts of the world as well, the US specifically.