Quick Summary:
ChatGPT, the artificial intelligence language model, has attracted millions of users in a very short amount of time.
This interest in AI has now spilled over into the crypto space.
The world as we know it is being changed by Artificial Intelligence (AI), and at an exponential rate. Artificial Intelligence, such as Natural Language Processing, Machine Learning, and Robotics, are disrupting industries in a big way.
Artificial intelligence, or AI, has been a hot topic recently, with advancements in the field constantly pushing the boundaries of what is possible. But in 2023, the impact of AI is set to reach new heights. Revolutionizing industries across the board and changing the way we live and work.
In finance, AI is expected to revolutionize the way we think of investment and trading. It will be able to analyze vast amounts of financial data. Make predictions much more accurately than humans ever could. This will benefit not only financial institutions but also individual investors.
The growth of cryptocurrencies
A number of crypto projects are taking advantage of AI in their own unique ways in the crypto space. Blockchain is providing a variety of unique services, such as decentralised machine learning networks and marketplaces for datasets/algorithms.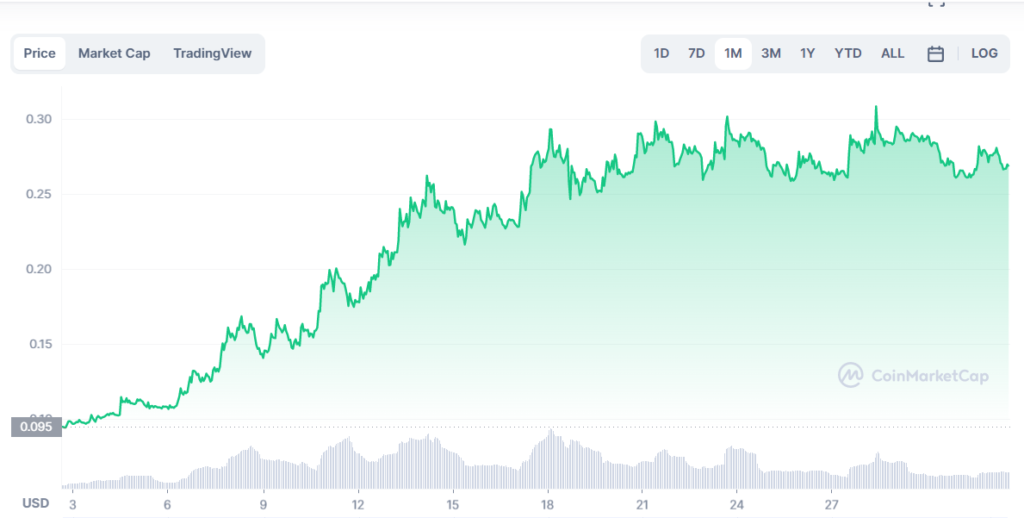 Fetch AI (FET) has seen its token price climb 480%. Since ChatGPT launched in November of last year, and SingularityNET (AGIX) increased in price more than 600% over the same period. Other AI-related crypto projects also did extremely well. Ocean (OCEAN) is up 240%. Cortex (CTXC) 330%, and Vectorspace AI (VXV) 210%. All up since Chat GPT arrived on the scene in November.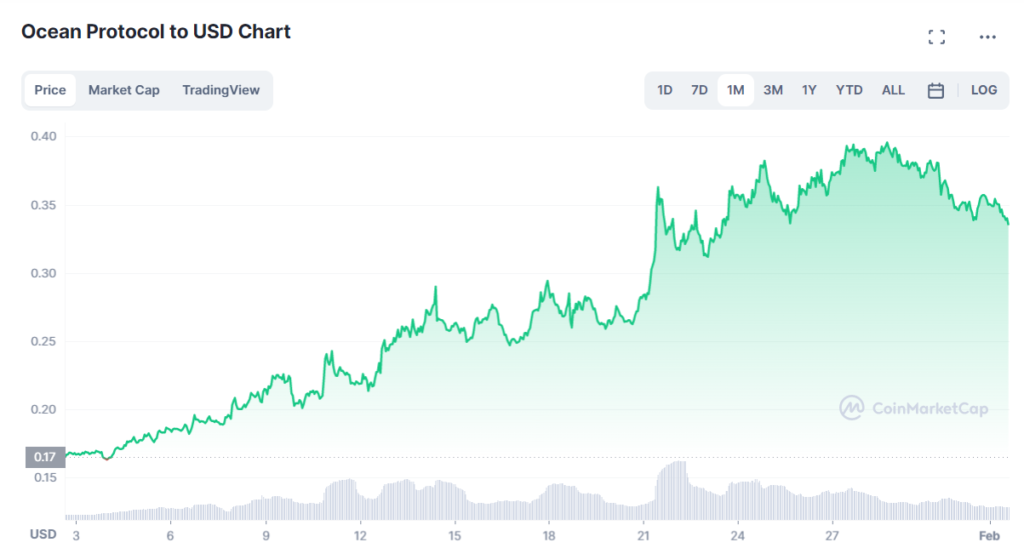 "Following Crypto's tumultuous journey in the previous 12 months, many are searching for a more secure way of trading and investing in Crypto, and that is what A.I. brings to the game, a prompter detection of fraud, risk protection and autonomous trading opportunities."
As part of a study by Tradingbrowser.com, the article also examined Google searches for AI to determine if the search volume corresponded to an increase in crypto AI token prices.
There has been a significant increase in searches for The Graph (GRT) in 2023, but its price rise has not been commensurate with the increase in searches. GRT's token price has increased a healthy 75% since January.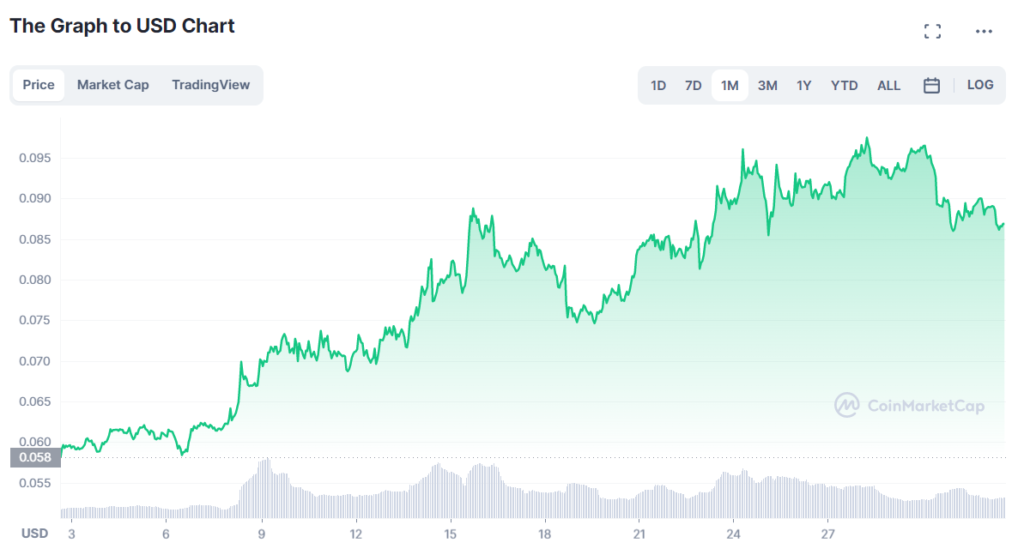 The Open Application Network (AION) was the second most searched for AI token, and this also went up a relatively decent 56%. Of course, the fact that the whole crypto market has also risen since the start of the year must also be taken into account.
The future looks bright for AI, and the possibilities are endless. However, it's also essential to consider these advancements' ethical and societal implications. As we move forward with AI, we must consider the potential consequences and work to mitigate any negative impacts.
Conclusion
It is certainly interesting to see artificial intelligence gaining attention around the world and its use growing all the time, but we also need to be careful that it doesn't turn against us.