Quick Summary 
AMC company (with their leading meme stock) is accepting the biggest cryptocurrencies as a form of payment. There is a poll on whether they should also accept Dogecoin.
Institutions are entering the crypto world with a fast tempo. Will companies also try to dip their toes into NFTs?
AMC (American Movie Classics) is a cable TV channel that is pretty popular in the world. It became popular even more when its stock price grew to an all-time high level of approximately $70 at the beginning of summer 2021 from just $2 in January 2020. AMC is one of the most profitable meme stocks and lately, they announced to accept cryptocurrencies as a form of payment.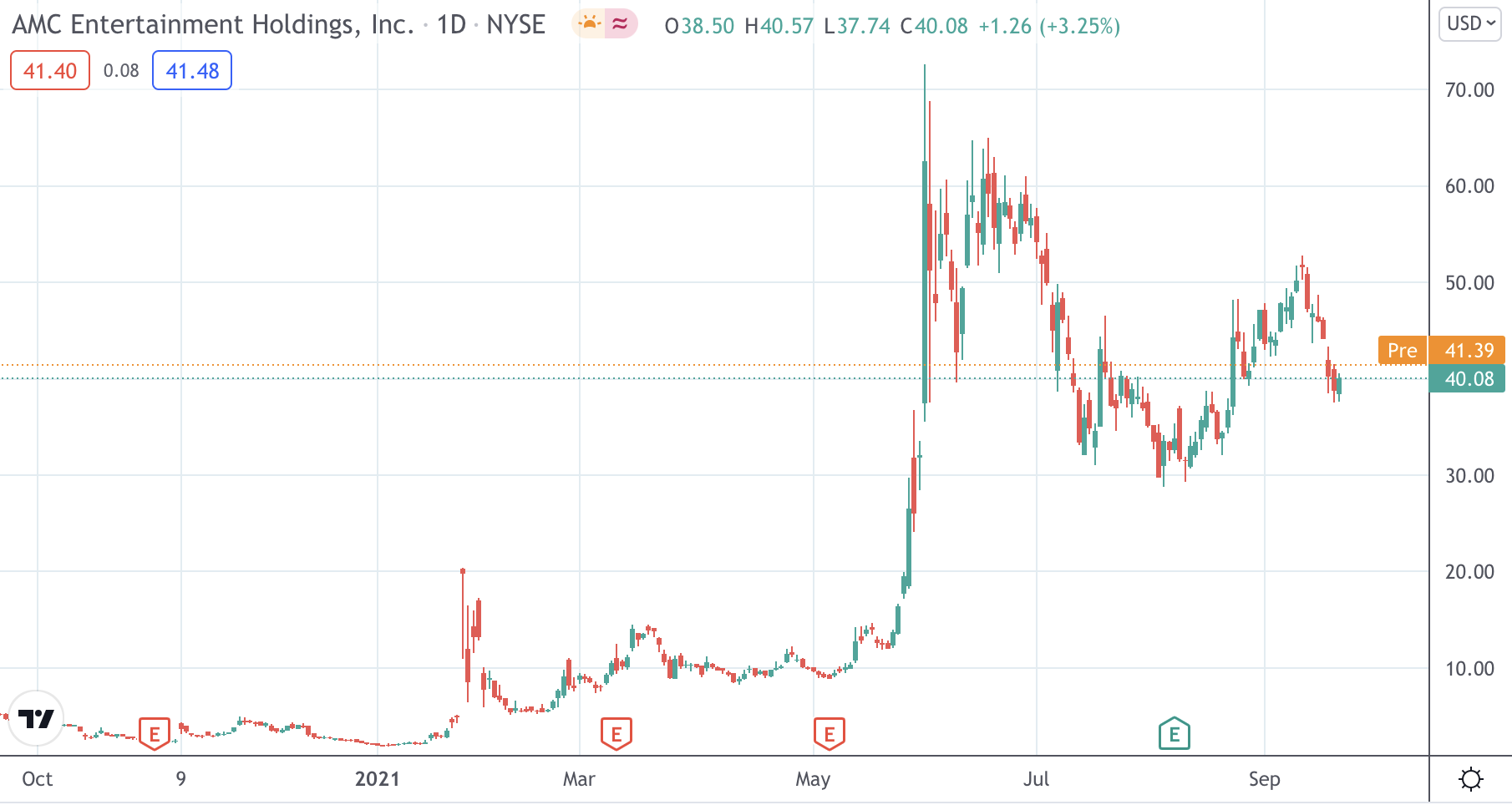 More companies continue to accept cryptocurrencies as a form of payment in the world. One of them is now AMC. CEO Adam Aron said they will take Bitcoin, Ethereum, Litecoin, and Bitcoin Cash as a way to pay for their services. Additionally, they made a poll and asked if Dogecoin should be accepted too. Most people said it's a good idea, so we'll see if AMC will listen to people or did this poll out of curiosity (like Elon Musk did).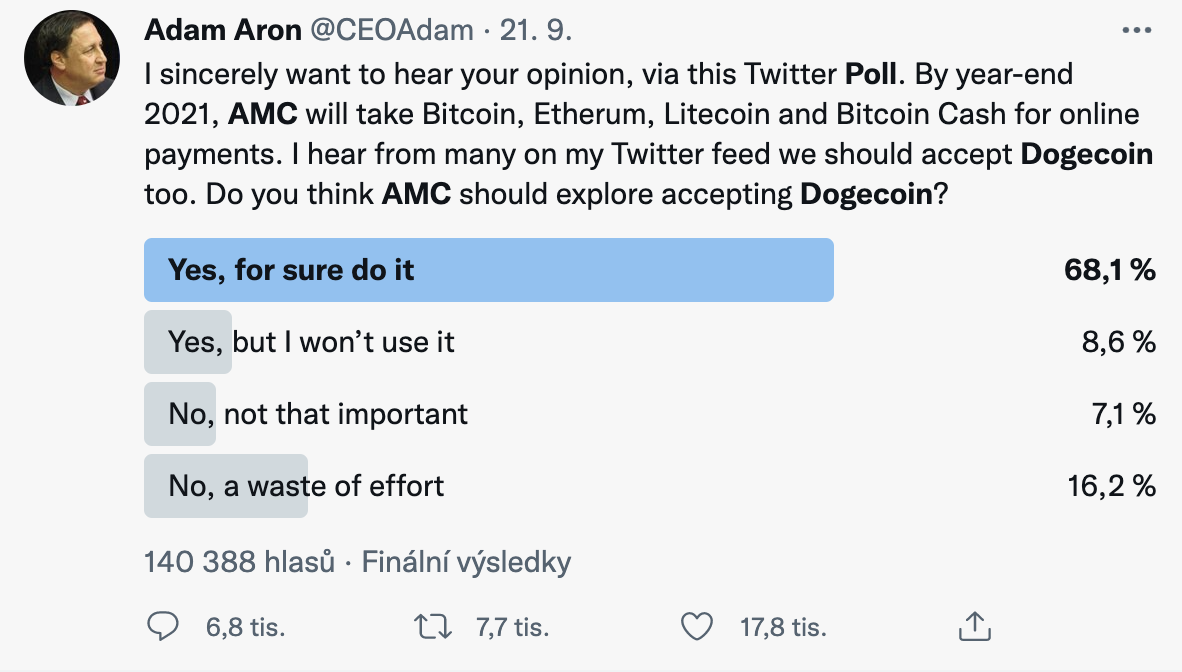 More institutions look for ways how to get involved with cryptocurrencies to take advantage of the rising market and help crypto become more mainstream. AMC chose cryptocurrencies with a huge market cap, so it probably won't have a great effect on their prices but it is one of the small steps for cryptocurrencies to really enter the mainstream. The rise of non-fungible tokens (NFTs) is another area companies try to get their hands on, so it's only a matter of time until institutions start to get more interested in NFTs like they are in crypto right now.
sources: coinmarketcap, reuters, twitter, finance.yahoo, tradingview
Rene Remsik