Quick Summary
Artvatars is considered the biggest NFT collab project in the space, involving more than 60 crypto artists. Artvatars collections feature thousands of masterpiece-like NFTs running on Polygon/Ethereum blockchains.
About a year ago, on April 12, 2021, Artvatars' content took place on Discord, followed by the Pre-launch club house AMA (Ask Me Anything). And two days later, on April 14, 2021, Artvatars was officially launched. The Artvatars are actually two collections of NFT main Artvatars, called Genesis Artvatars, and then there is Artvatars one. Artvatars and One Artvatars both are A.I. generated, which was actually a collaboration of cyber artists.
The only difference is Artvatars come through the cooperation of 60 top computer artists, while Artvatars One was created by a single artist named Javier Arrés.
related: Cancel Culture: The Next Big Name In The NFT Space
Artvatars NFTs
Genesis Artvatars and Artvatars One represent the rare work of art from the state of art artists. Each NFT design was sliced into many parts, then assigned to the artist at random through an AI-generated algorithm. The designs then create a 1/1 unique NFTs that offers the next generation of exclusive Digital Art Collectibles on Ethereum layer 2 (Polygon).
The polygon chain has no transaction fee on Opensea, so it becomes handy for the community to buy their collection of NFTs without paying hefty fees as gas in Ethereum. This artist mashup collection was available on Artvatars DApp for the first sale (minting). Artvatars keep the community engaged, and as they a project is as strong as its active community.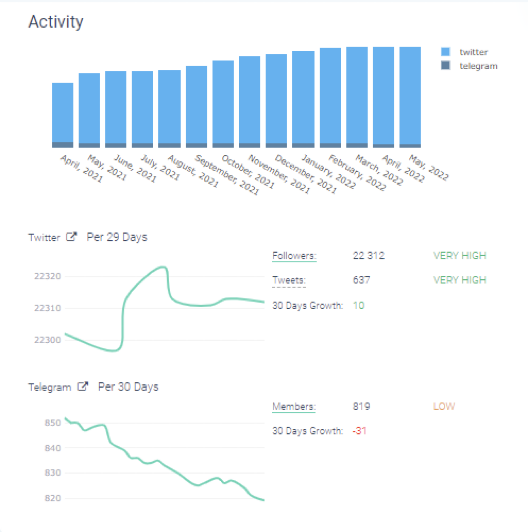 Genesis Artvatars has various traits which render this collection unique and valuable. The most prominent thing about these NFTs is they are a piece of art by 60 artists aided by an intelligent algorithm. On the other hand, Javier put a lot of struggle to make his collection stand out as Artvatars One. As a result, the entire collection has a unique artistic style and high recognition value.
Though the collection comes from the NFT art veteran, the fact that each NFT is a collage takes away their unique artistic approach. Each NFT has combined input from multiple artists who make these NFTs unique and valuable as per their traits. The traits are distributed in a way that some NFTs become very rare. For example, Artvatars #3257 was sold for 8 Ethereum, and that is the highest valued NFT ever sold from this collection.
The rarest trait that makes this NFT so valuable is its score which is 800. The second most valuable NFT was #4998, which has a score of 679. Additionally, Artvatars #3257 NFT has Mustache, which is the property of just 0.55% of NFTs, the NFT has hair which is the trait of only 0.88%, and Hat, which is the property of 0.54% of the 20,000 NFTs.
Artvatars NFTs are available to buy and sell on OpenSea, the world's biggest NFT marketplace. There are only 6,700 Artvatars listed on the marketplace, split between more than 1,600 owners with a floor price of 0.1 ETH at the moment. The total trading volume for Genesis Artvatars alone is 710 ETH. To buy Artvatars NFTs, you'll need an Ethereum wallet with enough Polygon Matic to bid for your chosen NFTs.
Conclusion
Some people love art in NFTs. Some see the team behind creating the art, and others see the community involvement in the project to define its value. Artvatars is one such project that combines all of it to bring NFTs that have everything to grow. Besides the transcendental value, these NFTs have much value, yet they are enormously undervalued. Follow their social media to find out more.
Follow Artvatars: Website | Twitter | Discord | OpenSea | Telegram |
more to read
What are DeFi, GameFi, and Play-to-Earn Gaming?
SpongeBored: SpongeBob Goes NFT
Okay Bears exploded in popularity: could it be the next BAYC?
---
Follow NWN: Twitter, Instagram, Telegram, Tiktok, Youtube, Twitch
---
sources: artvatars, twitter
author: mnmansha
Disclaimer: This article is provided for informational purposes only. It is not offered or intended to be used as legal, tax, investment, financial, or other advice.