Quick Introduction:
Big Time is a free-to-play, multiplayer action RPG game that combines fast-action combat and adventure through time and space.
As you battle your way through history, you'll discover ancient mysteries and futuristic civilizations. You can acquire rare digital collectibles and tokens by fighting and defeating enemies. Whether you're collecting in-game items, making digital collectibles, or just hanging out with friends, there's something for you here. There is no end to the number of environments and Adventure Instances you can choose from.
Basic Overview
In addition to over 44 employees, there are over 82 people involved in Big Time, including some key investors, advisors, and moderators. Team members have expertise in many areas, and has a wide range of experience. It is simple, but effective, to use the Big Time website.
Cartoony, consistent, and beautiful, Big Time's artwork is a delight to look at. There is no Whitepaper specifically for Big Time, but its Wiki provides a logical structure and an overall description of the game that is adequate for its genre. Big Time has an enormous Discord community and does an excellent job engaging it through competitions and the like. As Big Time grows, we look forward to seeing how the token economy develops.

NFT Game Assets
Players can fully own their assets in Big Time by using NFTs in the game. Various NFTs are offered, including cosmetic and utility NFTs. It is possible to acquire these by defeating enemies in-game or by buying and selling on the Big Time Marketplace.
A cosmetic NFT is exactly what it sounds like, a NFT asset that allows players to customize their character. The NFTs won't affect any stats or give any unfair advantages.
With Utility NFTs, players can produce, upgrade, and repair in-game items like rare weapons, armor skins, and the Hourglass, which unlocks token loot.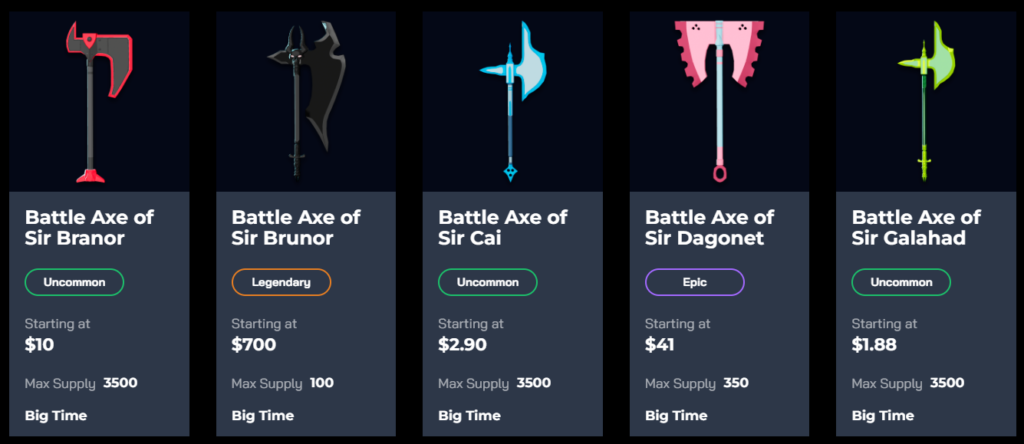 Tokenomics
Big Time is leading the shift from stale game economies to player-owned economies, allowing players to produce, collect, trade, or lend scarce in-game items
$TIME
$TIME is one of the game's three currencies, but it is the only cryptocurrency. It is generated from hourglass NFTs, which are limited in supply, meaning only a small number of players can equip them at any given time. The tokens vest slowly, but every player can spend $TIME, which functions as a sink for the token. A token economy can benefit from mechanisms like this in terms of sustainability. There are a total of 100,000,000,000 $TIME tokens available in the game, and most of them are obtained through playing with an hourglass. There are many uses in-game for the token, such as crafting cosmetic NFTs.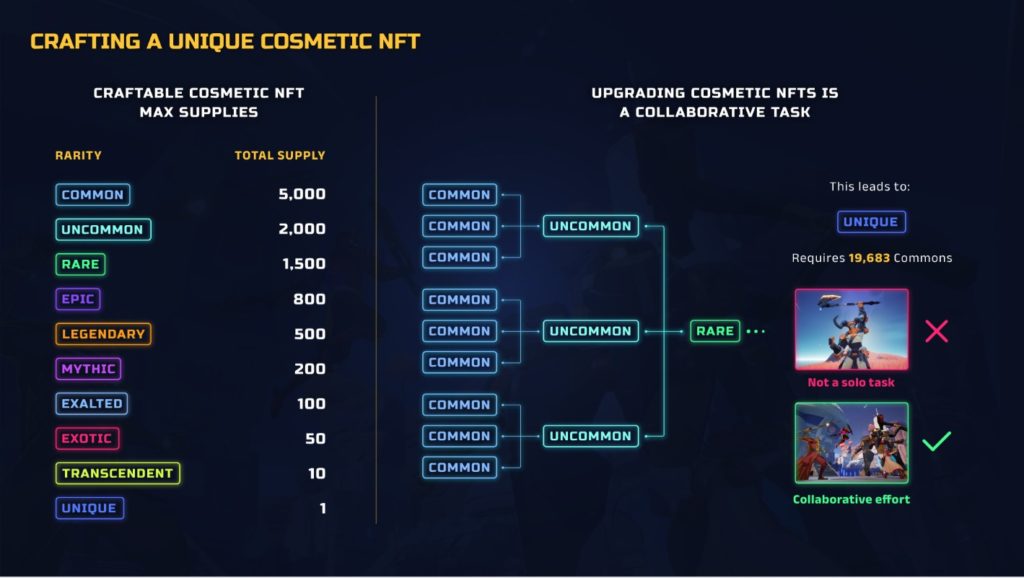 Blockchain
In order to circumvent the, in their opinion, "poor user experience and high costs of Ethereum," Big Time uses Ethereum blockchain combined with a proprietary "Vault technology."
Roadmap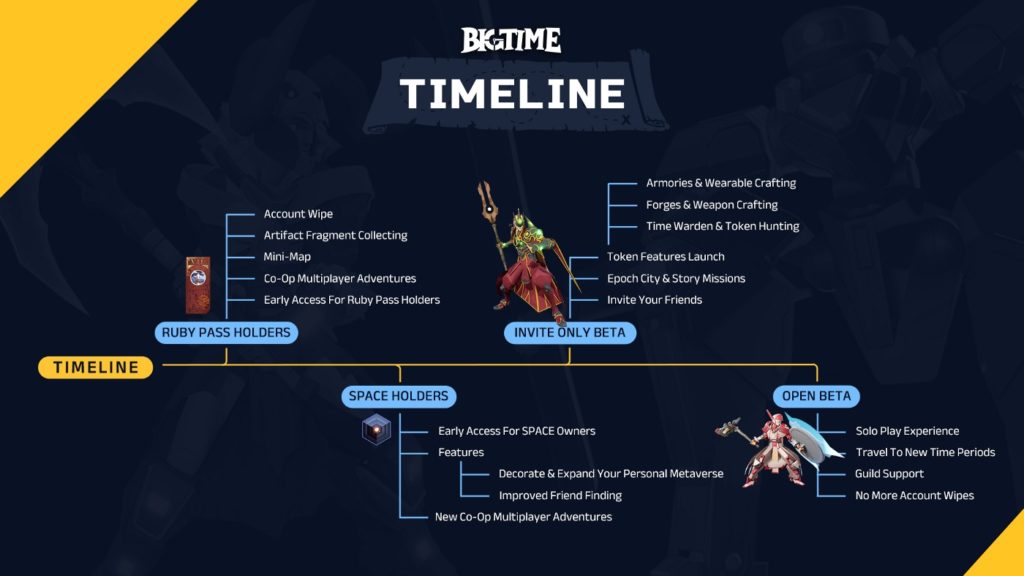 Social Media Statistics
| | |
| --- | --- |
| Platform | Followers |
| Discord | 403,2k |
| Twitter | 255,8k |
| Youtube | 12,8k |
| Instagram | 24,7k |
| Twitch | 10,2k |
| Reddit | 2,1k |
Gameplay
Conclusion
In the Big Time, an economy has been created that's worth looking at again. There is no doubt that they break the pattern that is needed in the industry of GameFi. Even though they don't discuss the technology stack or how they plan to scale, we assume the server-based solution will be able to increase and decrease resources according to demand. Given their plans for future expansions, we believe the team has this well covered.
As well as having expertise from various backgrounds, the team includes people from the music, film, and video game industries, as well as people from Blizzard and EA.
There is no specific date for most of the team's upcoming events on its roadmap. Nevertheless, it's clear they're working on an actual project and there's been tremendous progress. If you have friends to play with, we find that Big Time is one of the most enjoyable games in the GameFi space.
Artwork reflects the genre, and through NFTs, players can customize their characters and add stats and values. Seeing a studio working on a game with enticing gameplay is exciting.