Quick Summary
Binemon is an NFT P2E game with two game modes – PVP and PVE. It's a virtual pet game connected to Binance Smart Chain. You can trade and collect NFTs in the game as well as earn cryptocurrency rewards by playing. The game contains a built-in marketplace.
In order to play, you need to acquire creatures and you can play Binemon on both Android and iOS. As a player, you can duel against someone, play tournaments, guild wars and the battlefield. The game has tokenomics consisting of three tokens – BIN, DRK and and AMB.
Play-to-earn (P2E) NFT games are taking over the world by storm. One of the games that are surging in popularity in 2021 is Binemon – a virtual pet NFT game combined with elements of gacha, adventure and idle RPG game. What's the gaming experience like? What is the investment potential for this company? Let's dive in.
What's Binemon
As mentioned, Binemon is an NFT P2E game combined with RPG elements, which started to work in July 2021 and is connected to Binance Smart Chain. In this game, people collect and trade eggs, characters, items and lands. There are two basic player modes – PVE (player vs environment) and PVP (player vs player). Besides trading and collecting NFTs, there are cryptocurrency rewards you can earn by playing.
Binemon is the game that was created after a number of successes of other P2E games and combined them together to create something new. Like other games, you need to buy several monsters in order to fight battles. Players may collect rewards and pets in the game to train, fuse, or sell them using the built-in marketplace. Thanks to blockchain technology, it is possible to claim ownership over the NFTs you buy or get.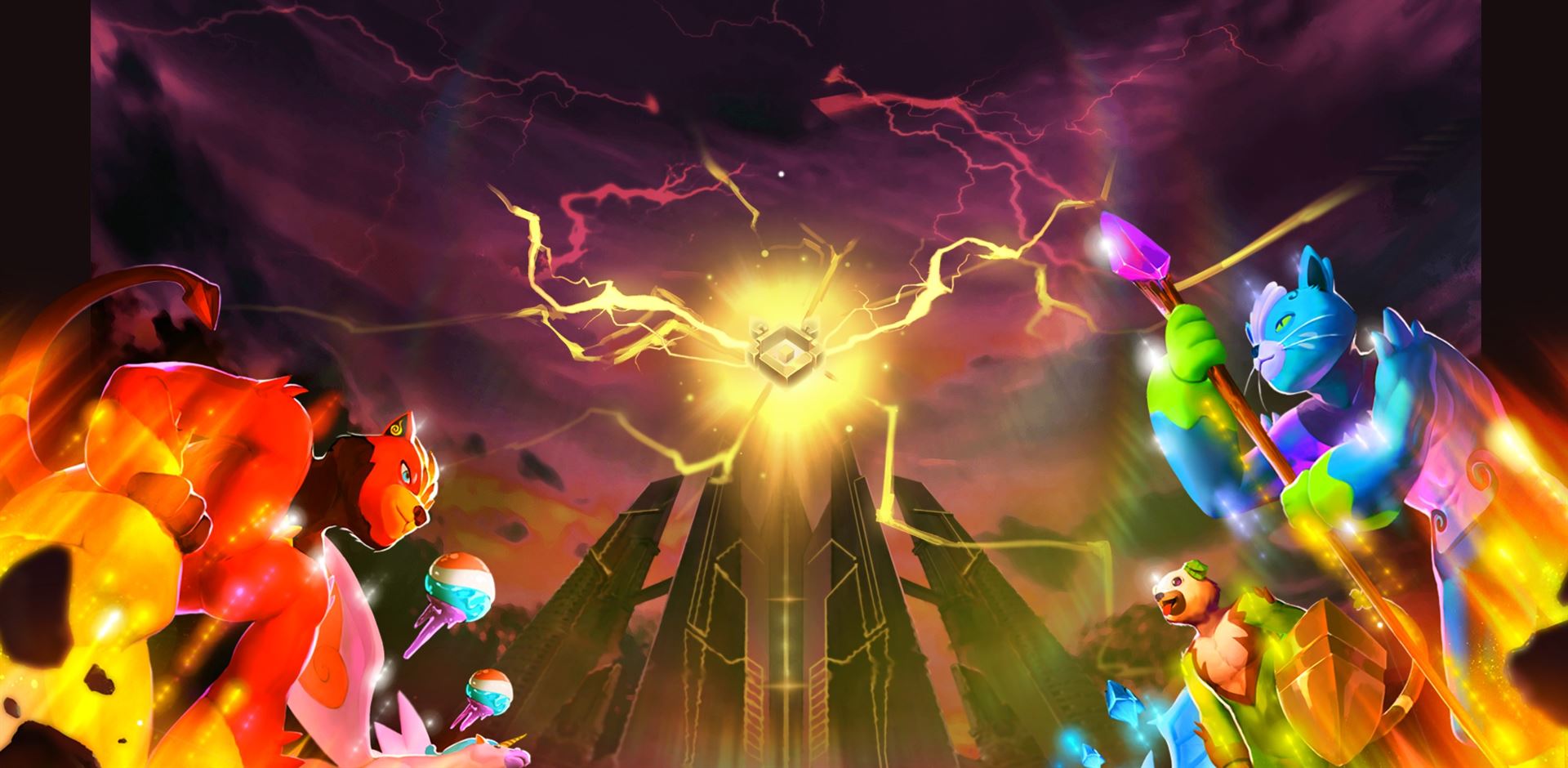 Game Explained
Players can explore five continents throughout the game, but before you join, you need to acquire some creatures. These creatures have races, ranks and classes. Binemon contains a huge PVE system with campaigns, boss battles, and more combined with PVP. As a player, you can duel against someone, play tournaments, guild wars and the battlefield. The best part is that whatever the mode or part of the game you play, there are cryptocurrency rewards given for your playing.
Once a player has a team, they can then venture into the PVE game mode to begin collecting rewards and level up as they play. Binemon is available to play through an internet browser and mobile applications, available on both Android and iOS. Those who play PVP and end up in high rankings will receive exclusive benefits from Binemon partners and sponsors.
How's Binemon Unique?
the game features both PVE and PVP game modes
if players are winning, they get ranked up and receive cryptocurrency rewards
there are mons randomly born out of eggs in four differences races: dogs, cats, unicorns and titans
there are five classes from you can choose from: fighter, mage, archer, tank and support
there are eight different body parts: head, body, tail, ears, face, skin, horn and wings
five equipment stats: critical rate, critical damage, dodge chance, HP regen, MP regen
…and much more
Tokenomics
Binemon's ecosystem is made out of 3 coins. All the in-game NFTs can be traded on their marketplace for DRAKEN (DRK) coins. BIN serves as a token for governance and AMB represents Ambrosia (in-game commodity). The value of 1 AMB is set to always be 35 DRK.
Binemon has currently a market cap of around $11 million according to their BIN token price at $0.013, and the max supply is set at 1,000,000,000. Their token is trading under the ICO price but consistently has a trading volume of several millions of dollars on daily basis. This is a good sign and makes their token look undervalued from the investment perspective. If the number of players increases over time, this token could rise in value exponentially.
Our Opinion
The game has many built-in features, game modes, token types and looks complex and simple at the same time. We think the game is fun to play and its token price is undervalued. If the user base rises over time, many people could benefit and make big profits. There are too many NFT P2E game projects out there right now, and as Binemon is only starting out, it will be hard to compete. However, they have a big chance to succeed with the many mentioned smart characteristics of the game. Only time will reveal the truth.
---
sources: binemon, coinmarketcap
Rene Remsik
Disclaimer: This article is provided for informational purposes only. It is not offered or intended to be used as legal, tax, investment, financial, or other advice.