Quick Summary:
We might have seen the Bitcoin Bottom already as the current Bitcoin volatility could be a part of a larger uptrend.
The bear market of 2022 has been difficult for investors as the market has already lost over 70% marketcap.
Bitcoin Bottom: Cycle 1 (2011-2013)
Bitcoin's first cycle was between 2011 and 2013, the first fatal crash when Bitcoin lost over 93% of its value. If we observe the chart closely, we can notice that Bitcoin bottomed exactly a year before the Bitcoin halving event and it took around 52 weeks to reach the new all-time high. Bitcoin's first halving happened on 28 November 2012. Interestingly enough, exactly a year before this event, Bitcoin provided the best buying opportunity (orange line) on November 28, 2011.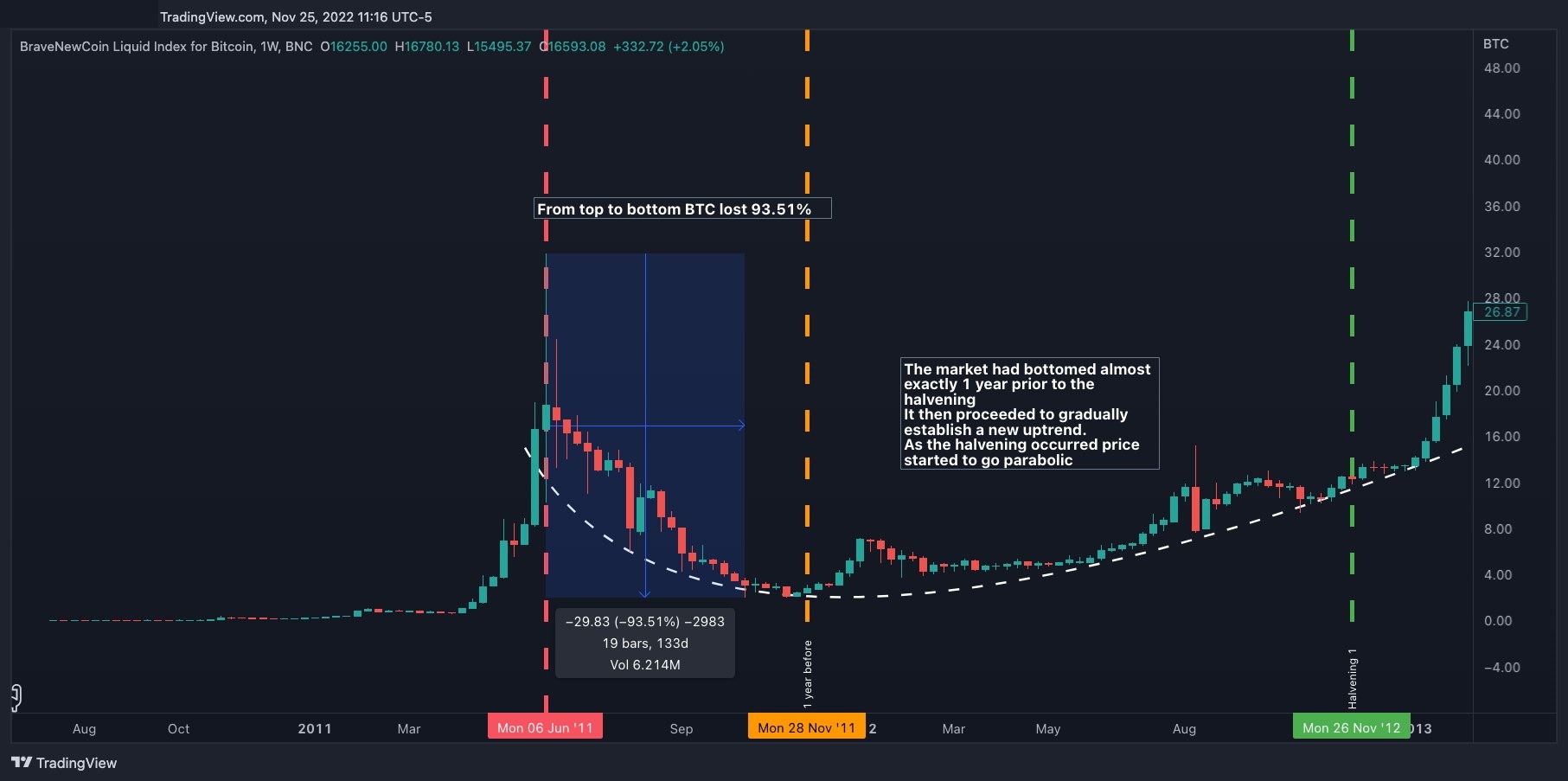 Bitcoin Bottom: Cycle 2 (2013-2016)
In the second price cycle of Bitcoin, it lost over 86% of its value from the top price. Bitcoin was at its cycle's bottom between 1 and 1.5 years before the 2nd halving event offering the best buying opportunity. Right after its halving event, the price started to move in the uptrend in a parabolic manner. Around 74 weeks after the halving event, Bitcoin recorded a new all-time high.
Bitcoin Bottom: 3rd Cycle (2017-2020)
Bitcoin lost over 84% in the crash that lasted over 52 weeks and just like cycle 2, the crash was between 1 and 1.5 years before the 3rd halving. And this is when the investors had a golden opportunity to buy Bitcoin before it moved to the current all-time high.
It took bitcoin 78 weeks after the halving of 2020 to record a new all-time high on November 8, 2021.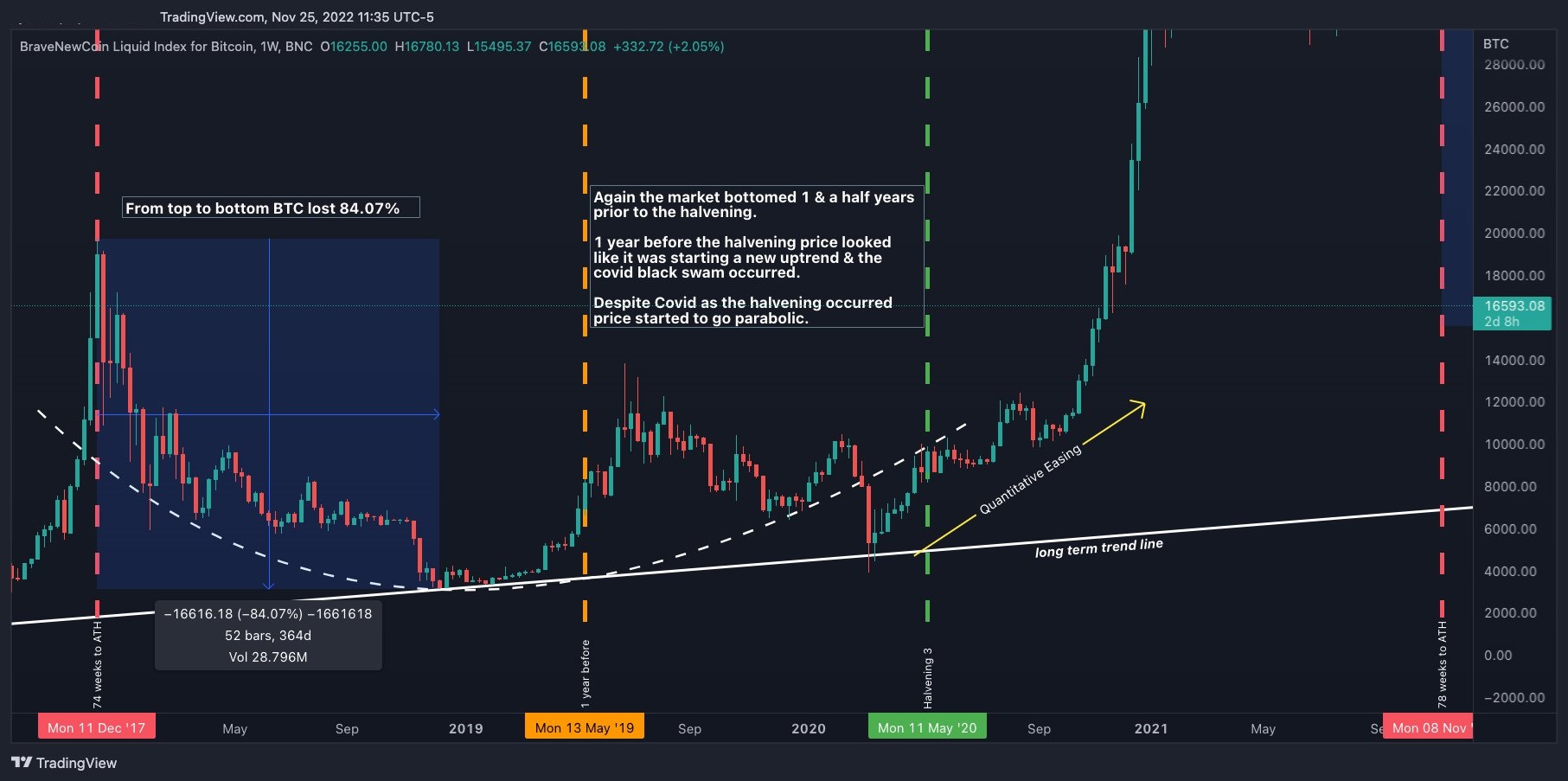 The Current Price Cycle (2020- present)
Bitcoin is already 77% low already which is the lowest in the dump of all cycles. However, the good thing is we are exactly 1.5 years away from the next halving event which means now is the golden opportunity to bag Bitcoin and wait nearly 70 weeks after the halving so that Bitcoin touches the new highs.
Even if Bitcoin moves 80% down, it will still be holding the psychological support of $10k-$12k. Considering the current price, this is not too low and being on the safe side, investors might have already started dollar cost averaging Bitcoin.
Conclusion:
The analysis is drawn through the technical indicators which already show the flexibility of downward price movement. However, there's a silver lining behind the clouds, Bitcoin will see its new all-time high after the halving event.