Quick Summary
Boba Network is a Layer-2 Ethereum scaling and augmenting solution that launched at the end of 2021. Boba provides its users with fast exits backed by liquidity pools and Turing Hybrid Compute, Boba's next-gen tool.
Ethereum (ETH) is no doubt one of the most impactful cryptocurrencies that have ever been created. However, it has some flaws like small speed and very high transaction fees. There is now a number of projects that try to solve these issues by creating Layer cryptocurrencies. Boba Network is one of those projects, creating a Layer-2 scaling and augmenting solution. Now we'll show you why Boba Network has a bright future ahead.
related: Reef: The Next-Gen Blockchain For DeFi Apps
What is Boba Network?
Boba is a Layer-2 ETH scaling & augmenting solution built by the Enya team as core contributors to the well-known OMG Foundation. Boba is a next-gen Ethereum Layer 2 Optimistic Rollup scaling solution that reduces gas fees, improves transaction throughput, and extends the capabilities of smart contracts.
Boba offers fast exits backed by community-driven liquidity pools, shrinking the Optimistic Rollup exit period from seven days to only a few minutes, while giving LPs incentivized yield farming opportunities. Boba's extensible smart contracts will enable developers across the Ethereum ecosystem to build dApps that invoke code executed on web-scale infrastructure such as AWS Lambda, making it possible to use algorithms that are either too expensive or impossible to execute on-chain.
BOBA tokens will be used for governance of the Boba DAO, which will be used for community initiatives and direction for the network's future. Each holder of BOBA tokens will get one vote for every token that they stake on Boba Network. Token holders will be eligible to submit proposals, vote, and delegate votes for proposals on the DAO in accordance with the governance guidelines.
Boba Network Token (BOBA)
BOBA has been launched at the end of 2021 when the whole crypto market turned upside down. It suffered some losses, however, it still has great potential. Currently, it has a market cap of around $218 million (at the time of writing) and a regular multi-million dollar trading volume.
The total and maximal supply of BOBA tokens is 500 million and 32% of them are in circulation. BOBA had just started functioning and it's already live on some of the most popular crypto exchanges in the world, such as FTX, Huobi, Gate, MEXC, etc.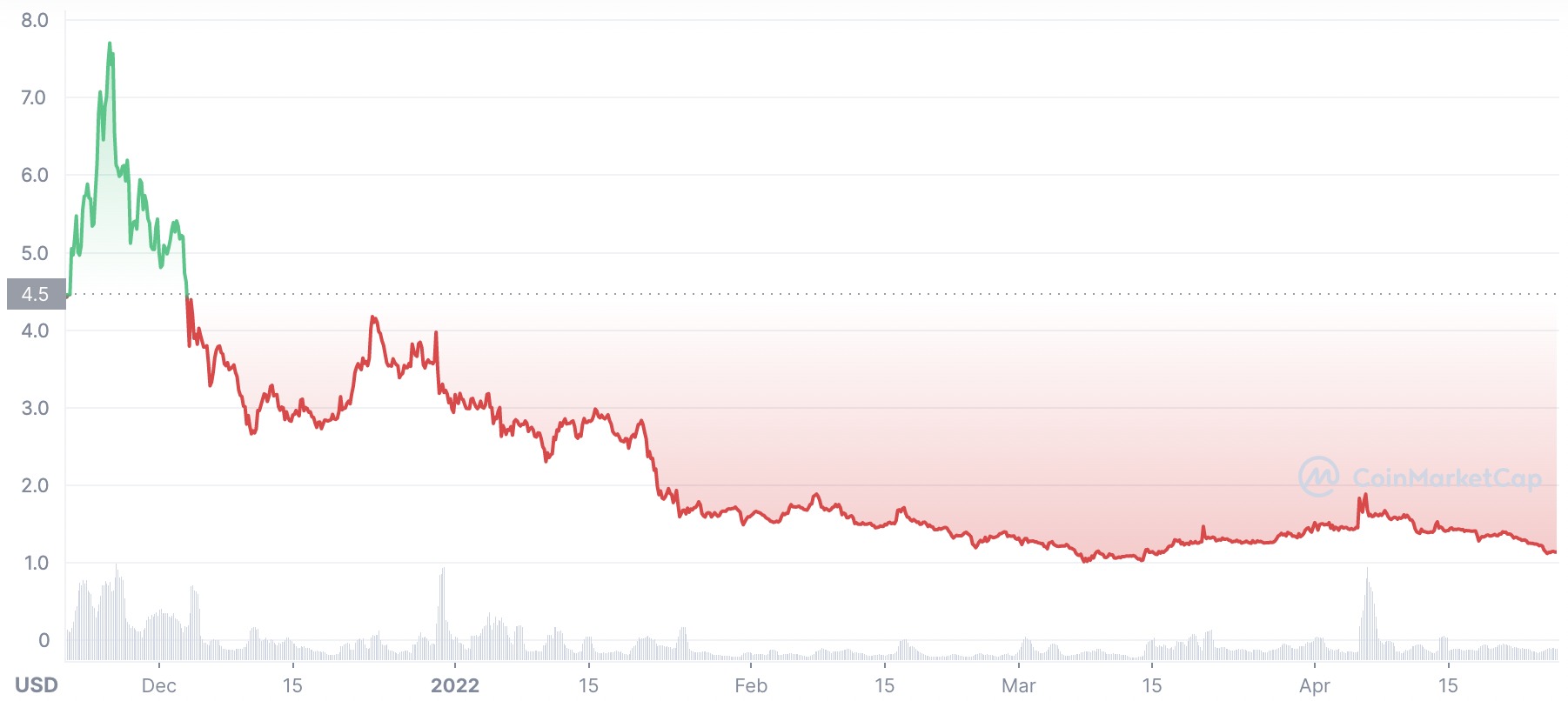 Follow Boba Network: Website | Twitter | YouTube | Discord | Telegram |
Conclusion
Ethereum is a great innovation in the crypto world, however, it needs some support from additional Layers. Boba Network is one of those smart layers that bring many mentioned benefits. The only thing stopping Boba to blow up right now is that the whole crypto market is currently in a bear market. Once things take off, people will recognize Boba Network.
more to read
How IPFS Hosting Can Save Your NFTs From RugPull
When Will The Altcoin Season Start?
Gen-Z's Place in Web3 and Cryptocurrency World
---
NFT World News Social Media: Twitter, Instagram, Telegram, Tiktok, Youtube, Twitch
---
sources: boba.network, twitter, coinmarketcap,
author: Rene Remsik
Disclaimer: This article is provided for informational purposes only. It is not offered or intended to be used as legal, tax, investment, financial, or other advice.