QORPO Game Studio unveils the latest alpha version of their highly anticipated free-to-play shooter game. Citizen Conflict delivers thrilling gameplay, abundant monetization opportunities, and an impressive $10,000 prize pool for esports tournaments. The first round start on the 24th of May!
Highlights:
Unmatched Excellence Powered by Unreal Engine 5
Captivating Visuals & Heart-Pounding Battles
Intricate Narrative & Unforgettable Characters
Thriving Community & Thrilling Esports Competitions
Thoughtful Monetization Approach for Long-Term Sustainability
Enter the Web3 Arena: Thrilling Shooter Game Designed for Competitive Esports
Following the immensely successful alpha test, QORPO Game Studio responds to its expanding player community by launching an eagerly anticipated Alpha 2.0 version of its cyberpunk shooter, Citizen Conflict. Immerse yourself in the captivating cyberpunk aesthetics and encounter a diverse roster of heroes as you explore the dystopian realms of Ether Islands.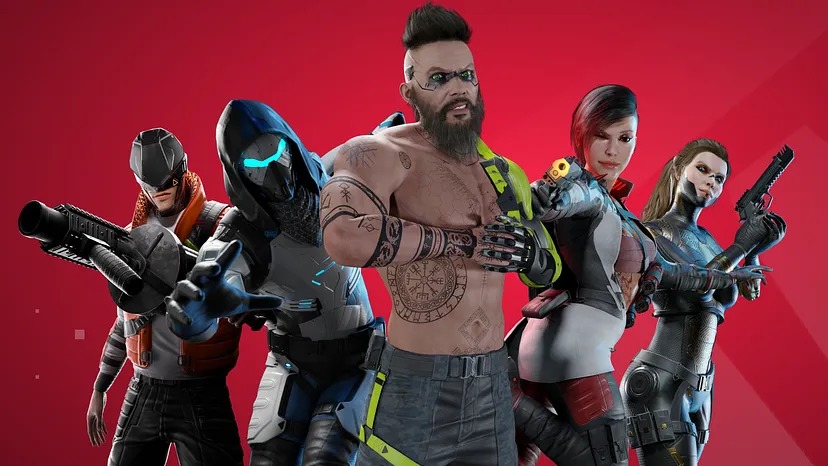 Citizen Conflict thrives on the synergy of teamplay and strategic combat, showcasing a diverse array of hero classes that play vital roles on the battlefield. With a plethora of exhilarating maps, players can expect non-stop action and well-designed game dynamics.
Expanding on the experience through a captivating narrative, Citizen Conflict envisions the post-apocalypse world of three rival syndicates and relentless heroes engaging in an unending battle for supremacy. This enthralling storyline adds depth to the game as the QORPO team unveils monthly chapters, enhancing the immersive game lore.
$10,000 Prize Pools in Citizen Conflict Tournaments for Everyone
Starting on the 24th of May, QORPO Game Studio pushes the boundaries of its "Democratizing Esports" motto with the adrenaline-fueled shooter Citizen Conflict. Aligning with their vision, the latest release of this acclaimed free-to-play game unveils an exciting array of tournaments generously supported by influential leaders in the blockchain industry, Qtum Foundation.
As a testament to their commitment, QORPO Game Studio offers three tournament categories, inviting players of all backgrounds to partake in the $10,000 worth of competitive action. This inclusive approach solidifies Citizen Conflict's reputation as a game that embraces the true essence of esports, ensuring that everyone can seize the opportunity to compete and thrive.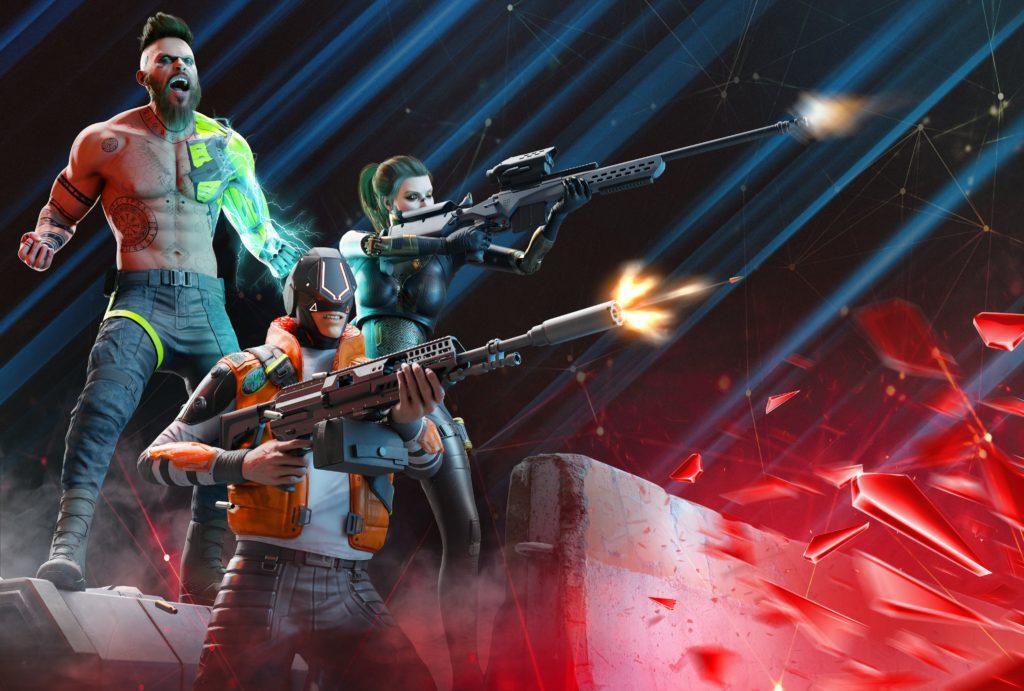 Community Wars – Players vs. Players
Test your competitive spirit. Whether you're a seasoned gamer or a fresh newcomer, fulfilling daily tasks and achievements, you can participate in Community Wars tournaments and win big.
With the $1,000 prize pool, everyone has a chance to prove their skill and monetize their game. Community Wars is a Citizen Conflict tournament mode that serves as a taste of the studio's mission—democratizing esports.
Guild Wars – PRO Esports Teams vs. Web3 Gaming Guilds
For the first time ever, Citizen Conflict will involve the gaming guilds and professional esports players partnered with the studio in real sponsored tournaments. By launching Guild Wars, Citizen Conflict unleashes a top-notch competitive experience of a professional league with everything it takes. You can look forward to the heat of the battle, the leaderboard updates, and tournaments moderated by gaming influencers.
Leading esports teams and gaming guilds will contend to claim their share of the $6,000 prize pool in Guild Wars.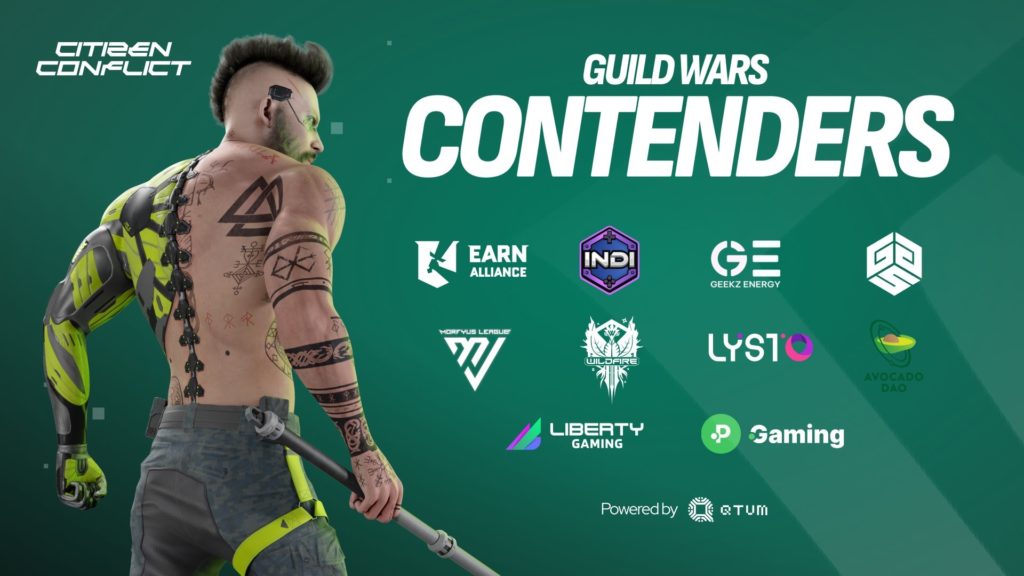 Another bunch of esports teams to contend for victory in Guild Wars: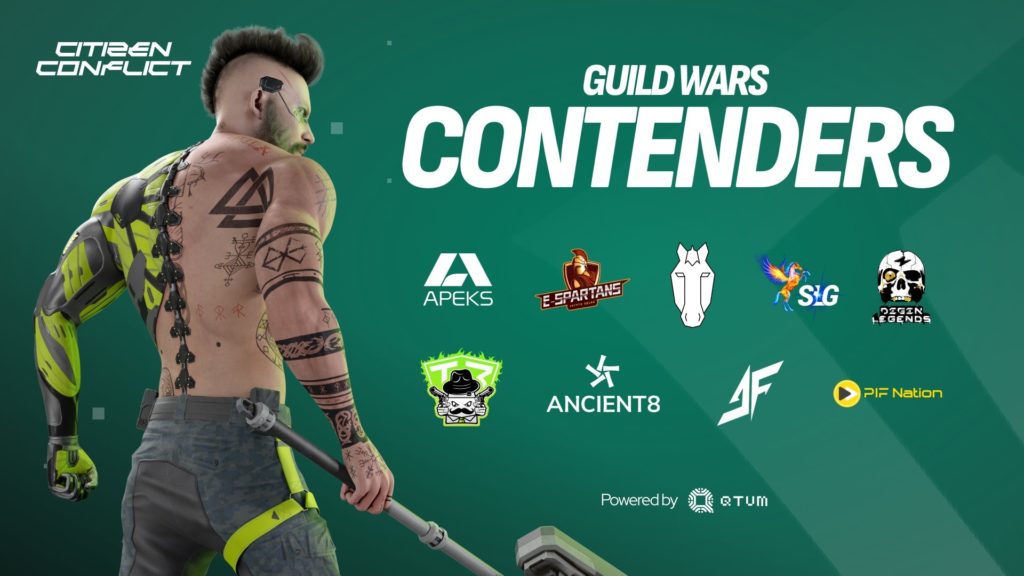 Influencer Wars – Teams of Influencers and Content Creators
Finally, Citizen Conflict encourages gaming influencers to squad up their teams and face their rivals. Do you have your favorite game influencer? Imagine the fever of watching them fight each other with the teams of their loyal players! QORPO Game Sutido will reward every winning influencer with big prizes from the $3,000 prize pool so that they can flood their followers with valuable giveaways.
Become the Part of a Fast-Growing Citizen Conflict Community Backed by Industry Experts
QORPO Game Studio is making waves in the gaming industry with its revolutionary blockchain ecosystem, fueled by a team of 90+ industry experts and passionate gaming enthusiasts. With a staggering user base of over 200,000 and the support of more than 30 pioneering gaming guilds and esports teams, QORPO Game Studio solidifies its position as a trailblazing game developer in the blockchain space.
Notably, as a co-founder of the esteemed Crypto Oasis Games Guild, the largest gaming alliance in the UAE, QORPO Game Studio showcases its influential role in shaping the landscape of the blockchain industry. Their commitment to building a robust web3 ecosystem is further validated by their inclusion in the prestigious Cointelegraph accelerator program.
Citizen Conflict is already establishing itself as a game with the fastest-growing player base, as highlighted in the esteemed GameFi.org 2023 report. Players now have the extraordinary opportunity to immerse themselves in a next-generation gaming experience.
Citizen Conflict Brings Balanced and Beneficent Economy Model
Citizen Conflict transcends traditional play-to-earn games' boundaries. QORPO Game Studio embraces an innovative and sustainable approach to game monetization, disrupting conventional P2E models. The studio prioritizes rewarding players for their skills through sponsored tournaments, elevating the gameplay experience to new heights.
In addition to delivering top-tier game quality, QORPO Game Studio introduces $QORPO, a versatile and universally applicable token that enriches the entire gaming ecosystem. This revolutionary step in GameFi establishes QORPO Game Studio as a pioneering force, creating a robust and user-friendly esports interface.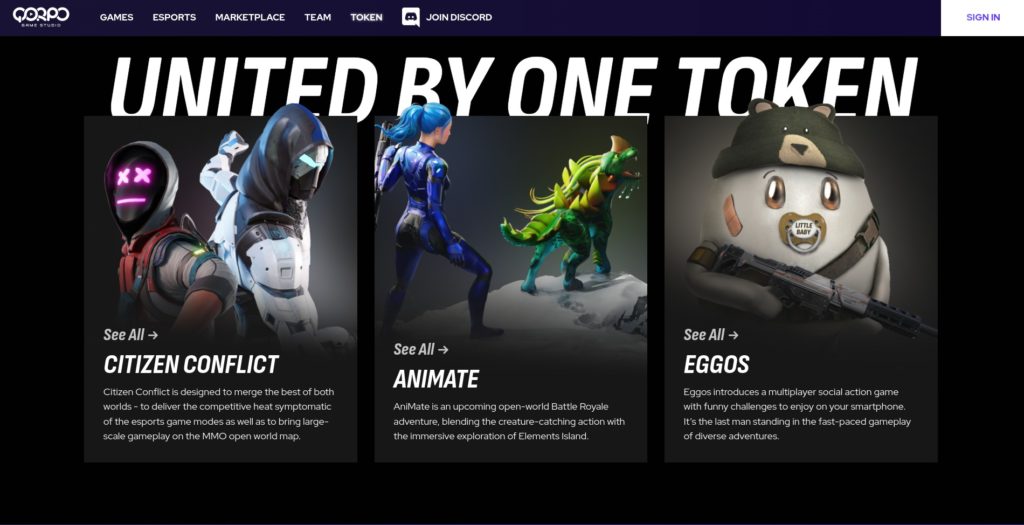 QORPO Game Studio goes above and beyond by actively seeking community feedback. Therefore players can participate in crucial stages of game development through QORPO ID. Furthermore, the studio looks forward to enabling the community to organize their own tournaments, free from third-party involvement, and compete for enticing prize pools.
Ready to Compete in the Citizen Conflict Tournaments?
Put your skills to the test and win in the Citizen Conflict tournaments. Join the QORPO Game Studio ecosystem today, and you're in. It's free and always will be. Get your QORPO ID quickly with a few simple clicks. Get your spot now, embody the heroes, and brave the revolting society of Ether Islands. Ready to merge tons of fun with ample prizes?