Quick Summary
Duet Protocol allows minting and trading of synthetic assets and it has many use cases. Duet Protocol is a DeFi project providing liquidity, automated yield farming and much more.
Decentralized finance (DeFi) services are primarily focused on those who do not have access to financial services and DeFi is referred to as the next step in the growth of the crypto market. This is due to the fact that decentralized applications do not need intermediaries in the form of banks, as well as courts to resolve disputes. DeFi has been rapidly gaining traction in recent months.
As blockchain technology and DeFi become more widely adopted in a multi-chain context, one unavoidable difficulty is liquidity segmentation, which means crypto market liquidity is dispersed across many blockchains and DeFi protocols. Now there is a new cryptocurrency project that aims to solve these and other similar kinds of issues, called Duet Protocol.
What's Duet Protocol
Duet protocol is a synthetic assets minter based on a Yield Aggregator that automates yield farming, maximizes returns, and provides users with additional liquidity. In the short term, the holder of a receipt token can boost their profits by using stablecoins issued with the Duet protocol.
In the long run, the Duet protocol will act as a reserve capital system that provides liquidity to almost all DeFi protocols while also creating a world of synthetic assets whose values are fully backed by its reserves.
Real Benefits Of Duet Protocol
The Duet Protocol bridges the gap between the physical and digital worlds by developing synthetic assets that allow users from all around the world to easily have access to traditional assets such as stocks, precious metals, and real estate. Financial products that mimic the return on another actual asset are known as synthetic assets.
This is appealing to those who are unable or unwilling to possess the original asset. In the field of DeFi, synthetic assets will replicate the profitability and fluctuations of real-world assets.
Duet Protocol accepts a wide range of DeFi assets as collateral, including LP tokens in large swap protocols and deposit certificate tokens. Duet Protocol allows investors to allocate assets and manage risks across many asset classes in a single cryptocurrency wallet. Other perks of Duet include unique designs to optimize minting and trading, easy and friendly on-chain synthetic asset minting, asset diversity and compatibility and much more.
Token Information (DUET)
Duet Protocol launched at the beginning of March 2022 with a current fully diluted market cap of $124 million. The max supply is 420,000,000 tokens and it's currently available only on Pancakeswap and Bitmart. Any further CEX listings would help this token rise in price significantly.
Here's a smart contract address of DUET: 0x95ee03e1e2c5c4877f9a298f1c0d6c98698fab7b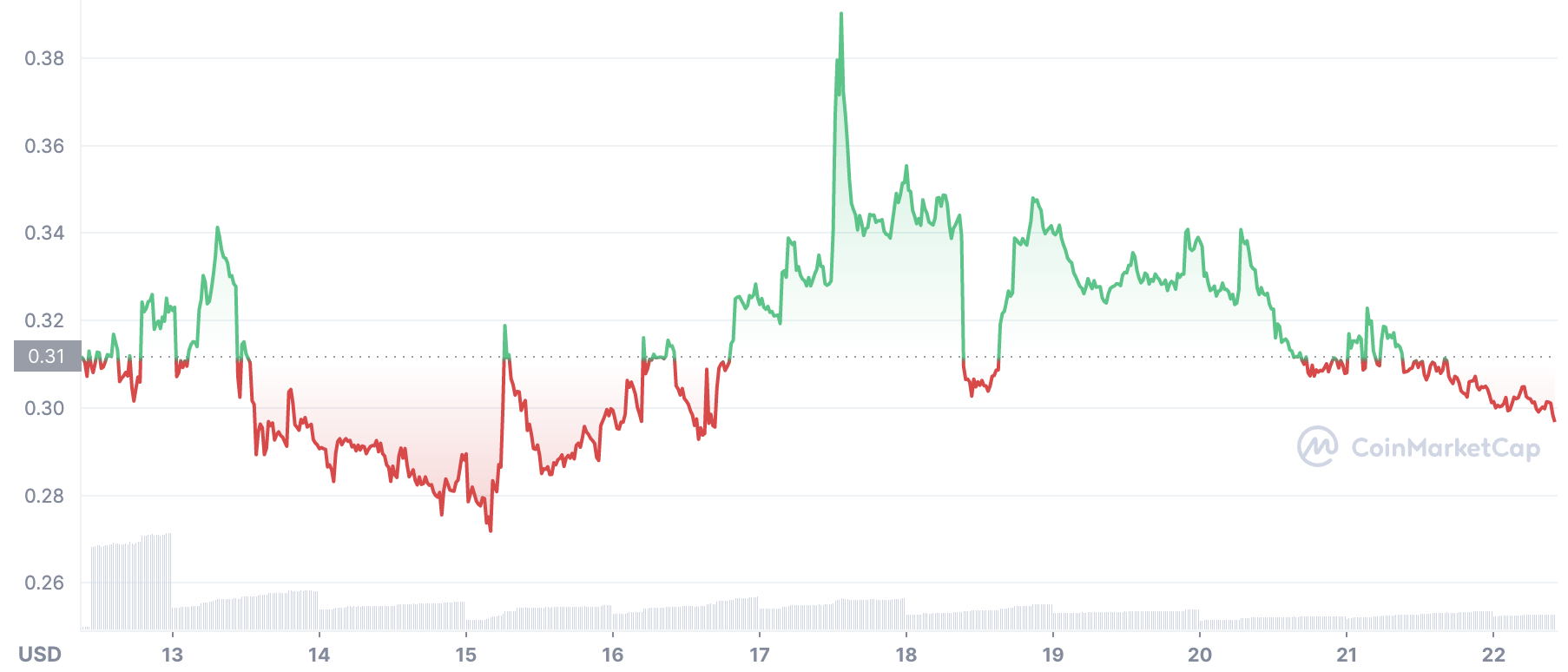 Public Offering
On March 11th 2022, Duet Protocol received the chance to launch its public offering on PancakeSwap with a nearly unanimous vote of 99% for "Yes" from the PancakeSwap community. The public offering is completed with over 3,200%+ over-subscription. On March 11th, 2022, Duet Protocol announced the Liquidity Bootstrapping Pool (LBP) on Copper Launch. 
Conclusion
Duet protocol is the next step in the evolution of a DeFi sector. DeFi sector exploded in 2020, however, there is still a huge space to grow and Duet has many use cases that will be helpful. Synthetic assets in the DeFi sector will be necessary if people want to trade and invest without the limitations of centralized banks and markets. It's only a matter of time until this space will skyrocket again.
Follow Duet Protocol Here: Website | Twitter | Youtube | Medium | Discord | Telegram
more to read
SINSO As The Layer 2 Infrastructure For Filecoin
Short Documentary On The NFT Journey
How To Do Research (DYOR) Before Investing And Avoid Rug Pull
BKEX Review: A Reliable Digital Asset Trading Platform
---
NFT World News Social Media: Twitter, Instagram, Telegram, Tiktok, Youtube
---
sources: coinmarketcap, gitbook, duetprotocol
author: Rene Remsik
Disclaimer: This article is provided for informational purposes only. It is not offered or intended to be used as legal, tax, investment, financial, or other advice.