Quick Introduction
Dustland is a game that follows an audiobook-style story, but it's much more than that. Runners and bikers alike will enjoy this fun, fast, inspiring audio adventure game that stimulates them to move at their own pace. Fitness buddy and workout tracker that rewards you for running, jogging, and walking distances. You are simply rewarded for moving. There is still a long way to go in the rollout of Dustland. There will be a gradual addition of features and upgrades.
Related: Townstar: The Addictive Farming Game You Can't Put Down, Latest Review 2023
Basic Overview
With the use of artificial intelligence, gamification, and premium content, OliveX delivers unique user experiences to the digital health and fitness market. As part of the OliveX fitness metaverse, consumers can engage with brands, influencers, and coaches by combining real-world fitness with the digital universe. In over 170 countries, OliveX reaches people who exercise at home, at the gym or outside.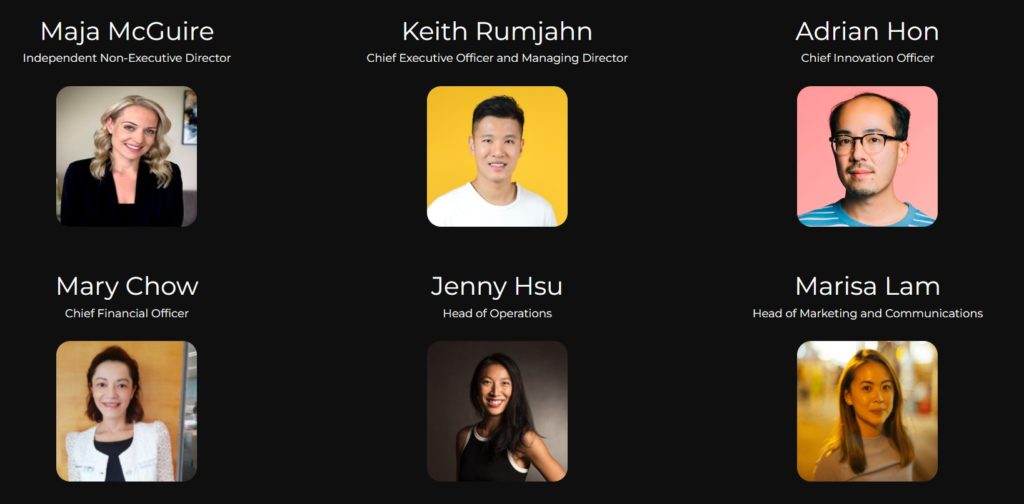 NFT Game Assets
Dustland's Kettlemine Harbour Postcard was their first NFT, which can now be purchased on OpenSea and OnePlanet. The postcard has utility in the game, allowing players to redeem completion tickets for DOSE Tokens and access exclusive DOSE rewards pool.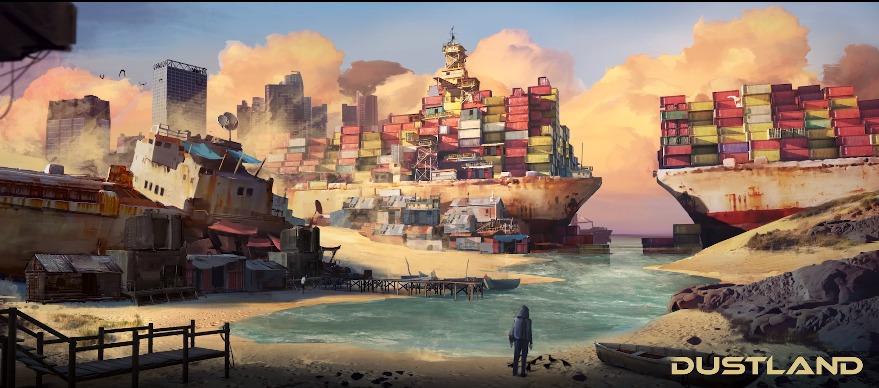 Operation Ape Access Pass holders can participate in the Operation Ape story missions, earn rare item drops, and craft Dustland Gear, which impacts in-game DOSE earnings and unlocks unique game modes.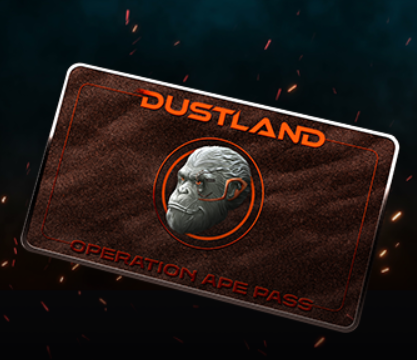 To get started with crafting, players need a 3D printer, linked wallet, crafting materials, and a crafting recipe. Players can collect crafting materials by running regular missions or opting for Operation Ape missions to earn Chipz.
Crafting materials and Gear can be distinguished by their icons.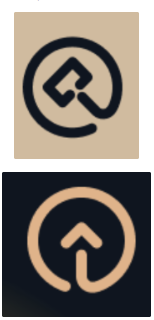 To craft Gear, players need to have enough crafting materials and in-game DOSE, which can be purchased on Polygon at QuickSwap.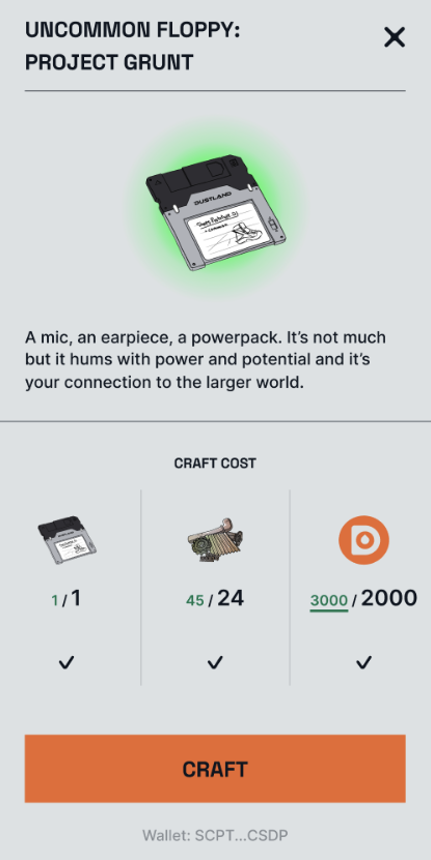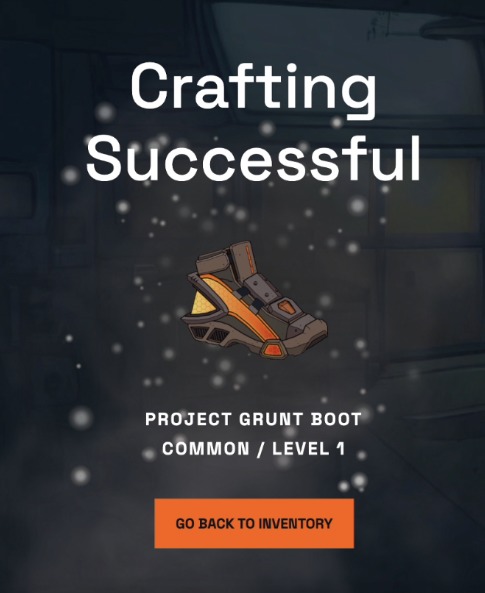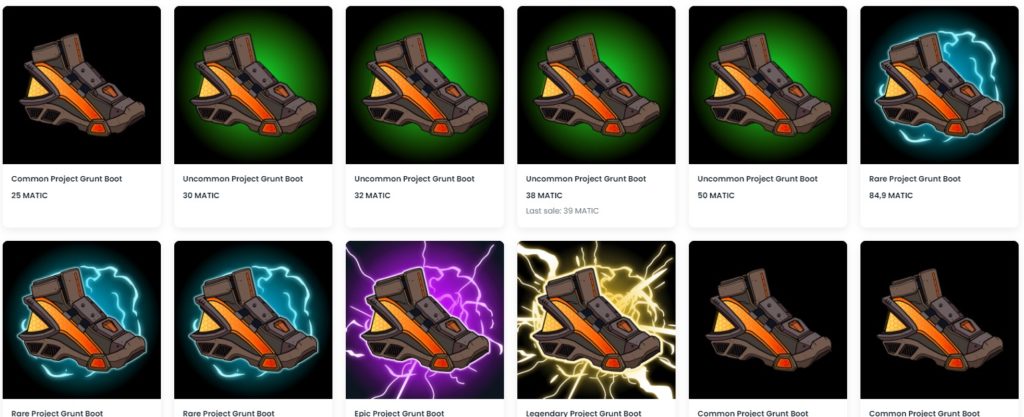 Tokenomics
DOSE is a digital currency that exists on the Ethereum blockchain. There are 5 billion DOSE tokens available, and they all have the same value and characteristics. DOSE is used in OliveX's fitness games and 22 Pushups as in-game currency. It can be used across all OliveX games and is the driving force behind the ecosystem's reward model. DOSE resides on Polygon where transaction fees are low, and tokens can be transferred between Polygon and the Ethereum Mainnet. Players receive DOSE tokens as rewards in the game and can also pay DOSE to enter certain game modes.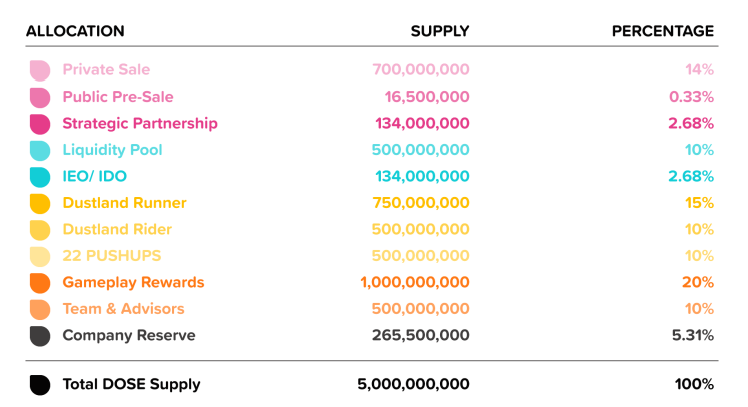 Roadmap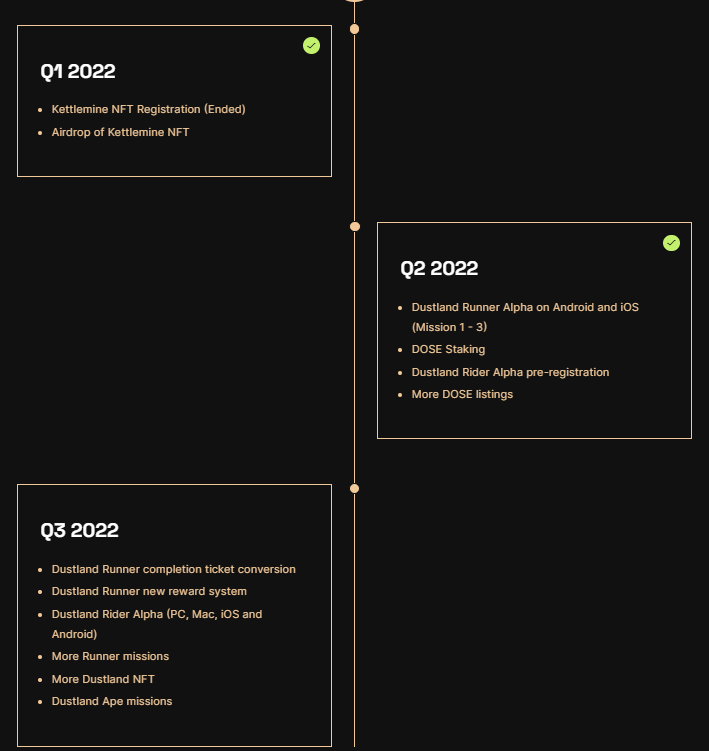 Socials
| | |
| --- | --- |
| Platform | Followers |
| Youtube | 1.7k |
| Discord | 21.9k |
| Twitter | 31.6k |
| Medium | 5.7k |
Website
Litepaper
https://olivex-1.gitbook.io/dustland-litepaper/
Gameplay
Conclusion
To sum it up, Dustland rewards players based on the amount of physical activity they perform. You can experience this exciting, fast, and moving audio adventure game for yourself by trying it out for yourself.