Elon Musk's SpaceX willy carry 125 sculptures made by the world's second-richest artist Jeff Koons. At first, the sculptures will be sold as an NFT and then moved to the moon's surface.
Related: Jim Carrey's First-Ever NFT Sale For 62 Ethereum
To the moon
Jeff Koons is famous for his stainless steel rabbit statue, which was sold for $91.1 million in 2019. Holding the title of the world's second-richest artist, Koons takes pride in being paid the highest price in an auction to an alive artist. He is also known as the "balloon dog." Now he's coming up with another project of 125 sculptures called "Moon Phases," which are to be sold as an NFT before being sent to the Lunar surface 384,400 kilometers (238,855 miles) away from their owners.
You may also read: TOP 3 Factors That Kill NFT Projects
These sculptures will be sold as an NFT at the Art Basel fair in Switzerland during an art event. These sculptures are physical assets that will be sold as an NFT and then sent on Elon Musk's SpaceX rocket to the Moon. These sculptures will be installed on the surface of the Moon and their coordinates will be shared with their owners on Earth. NFTs are expected to be up for sale this year. However, it's not clear when these will land on Moon.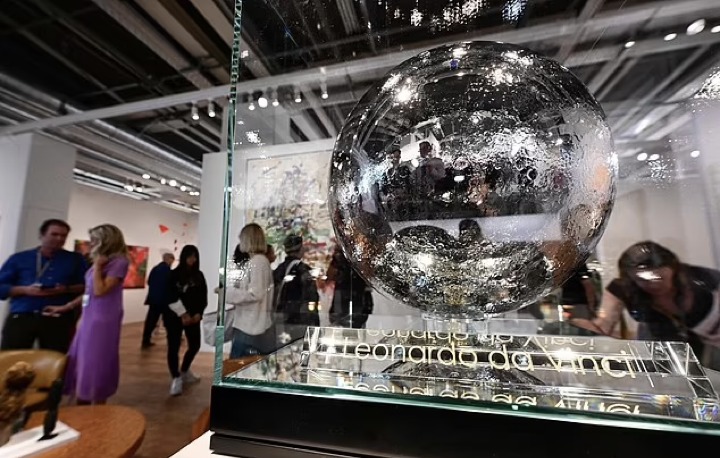 These statues will never be handed over to their owners, but the proof of certificate through NFTs. NFTs are digital proof of ownership using blockchain. Not getting anything physical and paying a huge amount just for proof of ownership is concerning, right? Therefore, a miniature copy of these sculptures will be given to the owners with the coordinates of the original NFTs carved on it. The location of the original NFT will be marked with a gemstone. The Basel Art in Switzerland has been a major success for the NFTs and physical art; the Moon Phases combines both.
Conclusion
The Moon Phases is purely a collectible type of NFT that you can flex physically in your office or home. Though there's a comfort in finally 'touching' your NFTs, the project comes with various problems. What if a user wants to sell his NFT later?
We all know that the ownership is transferred on the blockchain with a transaction, but how will the physical miniature version be transferred, particularly to a user who wants to stay anonymous? Also, since there's no utility or roadmap involved, will this project be able to survive the time, or will it just be a fad? What do you think?
more to read
P2PB2B Exchange: The Crypto Platform For All
Ragnarok Meta: A Blend Of Web3, Lore, Metaverse, And a Role-Playing Game
---
Follow NFT World News: Twitter, Instagram, Telegram, Tiktok, Youtube, Twitch
---
author: mnmansha
Disclaimer: This article is provided for informational purposes only. It is not offered or intended to be used as legal, tax, investment, financial, or other advice.