Quick Summary
Ethernity Chain is a unique NFT marketplace & DeFi project focusing on limited edition authenticated NFTs, built on the Ethereum Network. It's creating special NFTs of famous people like Muhammad Ali, Lionel Messi or Shaquille O'Neal to help artists and charities. 
At first, people seemed to show little interest in NFTs. However, the interest has grown rapidly over the past few months, which resulted in the creation of many new NFT marketplaces that individuals could use for buying and selling tokens. 2021 is the first eleven-digit year as there have been sales bigger than $13 billion. For comparison, the previous year had sales of less than $1 billion. Ethernity Chain wants to become a marketplace for exclusive authenticated NFTs. How do they stand out from the crowd?
Exclusive Authenticated NFTs
Ethernity Chain is a blockchain-based platform that allows its users to benefit from the increasing popularity of non-fungible tokens (NFTs). The developers position it as decentralized finance (DeFi) crossover project with authenticated NFTs. In the Ethernity Chain ecosystem, all NFTs can be bought and sold on-chain.
Ethernity Chain has made its debut in the NFT-crypto world in early 2021, and the funding process ran on the Polkastarter platform, where its crowd sale took place on March 8, 2021. Ethernity Chain was built on the Ethereum Network and is a community-oriented platform that focuses on limited edition, authenticated NFTs. Moreover, bespoke trading cards are created by notable artists and endorsed by celebrities and popular figures in the entertainment, music and sports industries.
This project has been founded by Nick Rose Ntertsas, who is a long-standing crypto investor and enthusiast. He is dedicating this platform to many different causes, such as exploring the digital world of art or auctioning NFTs in order to help charities. Ethernity Chain is, however, doing things differently from other NFT marketplaces. It features the most well-known names in the world, such as Muhammad Ali, Lionel Messi, or Shaquille O'Neal to help artists, charities and those in need. Moreover, Ethernity is backed by Gemini founders, the Winklevoss twins. 
"Ethernity is a groundbreaking NFT project that is focused on charitable causes which auctions artwork featuring artists and stars from music, film, sports, crypto and other industries. Each of the digital artworks is represented as a non-fungible token (NFT) and has been created by renowned artists. The pieces feature well-known public figures and a portion of all funds raised from the endeavor will be donated to charitable causes", said Nick Rose Ntertsas.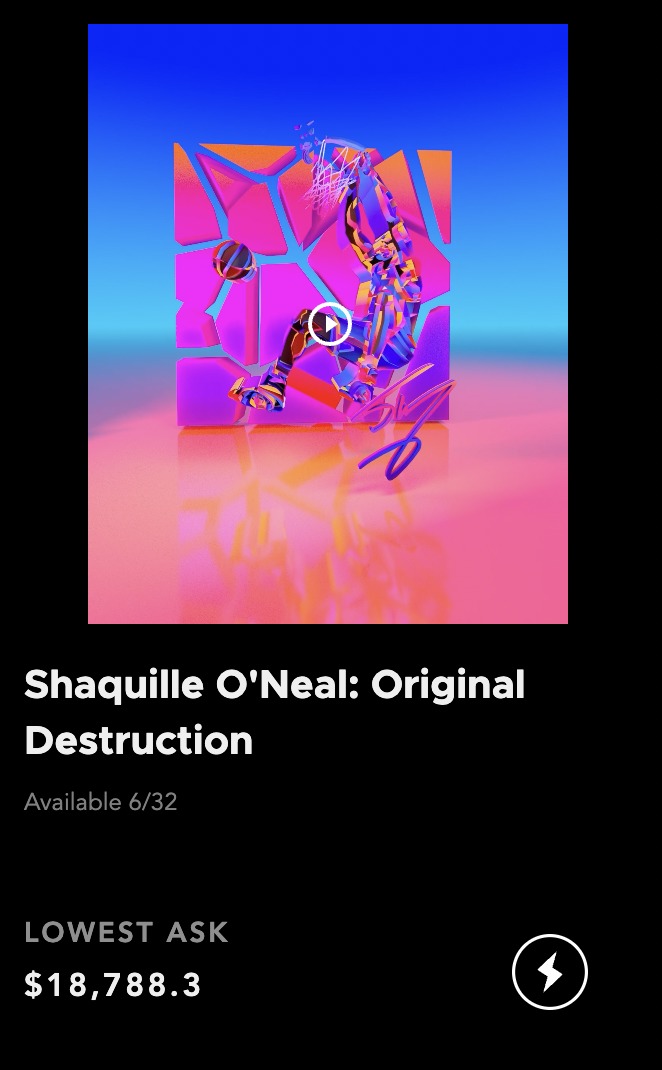 Platform Features & Uniqueness
Besides unique authenticated NFTs for sale, the platform offers staking of ERN, which will offer you farming of the STONES. These STONES will get you access to exclusive NFTs, and you can get 1000 STONES per 1 ERN every 24 hours. While most NFT platforms just focus on the number of tokens sold, Ethernity Chain is pioneering its own model of exclusive and authenticated NFTs. All minted NFTs are unique, but now there's a way to prove their authenticity. This is exactly where NFTs of Ethernity Chain come into play. 
The ERN token operates as a deflationary asset. When users purchase NFTs with ERN, the platform collects ERN tokens as payment for the NFTs and locks 75% of the collected tokens in the Ethernity Chain Reserve smart contract for two years. These tokens are then periodically unlocked and used to refuel the Staking and Rewards Pool for Liquidity Providers.
Token Information (ERN)
The current market cap of Ethernity Chain (ERN) is around $130 million with a max supply of 30 million. The highest recorded price for ERN was $70, the lowest was $0.275 (IDO price) and the present price is around $10. The volume continually increases, which means bigger interest in this cryptocurrency, and over time it could mean a big price increase as this platform is getting recognized worldwide. 
ERN is listed on the biggest centralized crypto exchanges (e.g. Binance, OKEx, and HotBit), and also on decentralized exchanges (e.g. Uniswap), thus making it available to tens of millions of traders. It's only a matter of time until traders and investors start to pile their money into this cryptocurrency.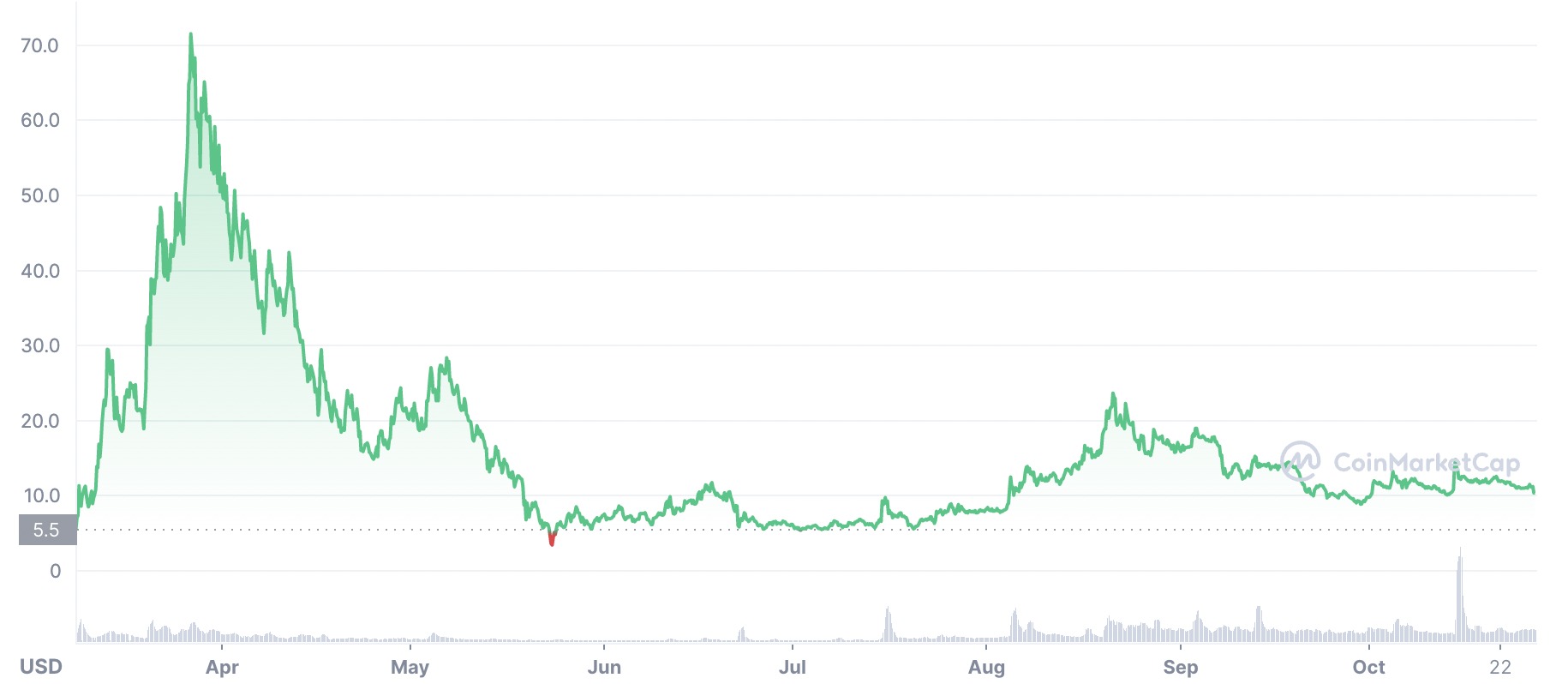 "The technology behind NFTs will actually validate ownership for things that go far beyond collectibles. Think expensive clothing or even homeownership. Also, there's ample opportunity in the gaming industry to capitalize on the NFT trend. It's the perfect connection between in-game items and real-world value. We love our little corner of the NFT space with artists, icons and charity, but we definitely appreciate the larger ecosystem we're a part of", said Nick Rose.
Conclusion
NFT world is full of innovative ideas and Ethernity Chain is a project that is surely pushing the boundaries in the right direction. It's very nice to see a project not just focusing on profits, but on user experience and giving back. With another wave of capital running through NFTs, we think this project has a green light and is going to make an impact in the world.
more to read
The Potential of NFTs is Endless
Now You Can Buy Colors As NFTs!
---
sources: coinbureau, ethernity
Rene Remsik
Disclaimer: This article is provided for informational purposes only. It is not offered or intended to be used as legal, tax, investment, financial, or other advice.