Quick Summary
Faraland is a P2E multiplayer BSC game featuring NFT-based warriors. This RPG allows players to own fighters, weapons, and items as NFTs. Moon Knight Labs is the developer behind Faraland.
Faraland is different from Axie and MyDeFiPet by having 7 different races. This NFT game already has a $50 million market cap with even bigger potential.
FaraLand is one of the newest NFT games in the blockchain gaming field that was first introduced back in April 2021. Since its successful launch, the user base has boomed tremendously. Like other NFT games that launched in 2021, their popularity and the in-game token price increased in a big way. Let's have a look at what this project is really like and its potential.
FaraLand Game
FaraLand is a play-to-earn (P2E) multiplayer and Binance Smart Chain (BSC) supported game featuring NFT-based warriors that players can use to fight other enemies. The turn-based role-playing game (RPG) allows players to own NFT warriors and equip them with unique weapons, armor, and pets. Moon Knight Labs is the developer behind FaraLand, consisting of notable artists and programmers. The company has a skilled CEO, Hung Nguyen who has become an expert in the field of blockchain game development due to his job as a software engineer for 10 years.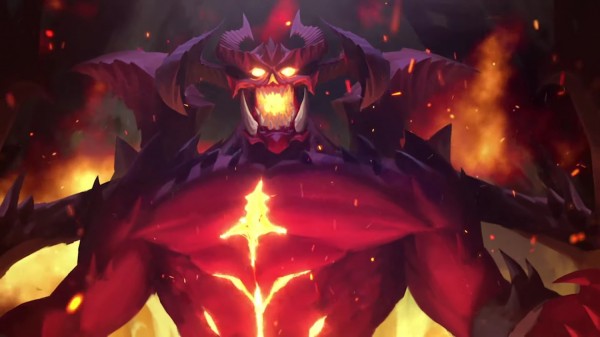 How's Faraland Different?
Where Axie Infinity has Axies, and MyDefiPet has pets, the FaraLand universe is inhabited by seven races (human, orc, angel, demon, dragonborn, elf, fairy) who are waiting for their finest hour. Users can participate in battles and collect digital items with real-world value that have been created using blockchain technology. Collectible items are distinguished by their authenticity, incomparability, and rarity.
FaraLand features several interesting aspects, such as randomly generated unique heroes; Hero Floor price system; Gacha-liked machine for ERC 1155 equipment; Marketplace with low fees; Gaming activities; DAO platform; Land system; Pet raising. Moreover, all crypto fans and non-crypto users can participate in FaraLand. Namely, even players who do not use cryptocurrency can join the game and earn tokens (which can be exchanged for fiat money). Players can use FARA tokens to purchase NFT heroes and equipment in the marketplace.
FaraLand is audited and secured by MoonPool and Certik.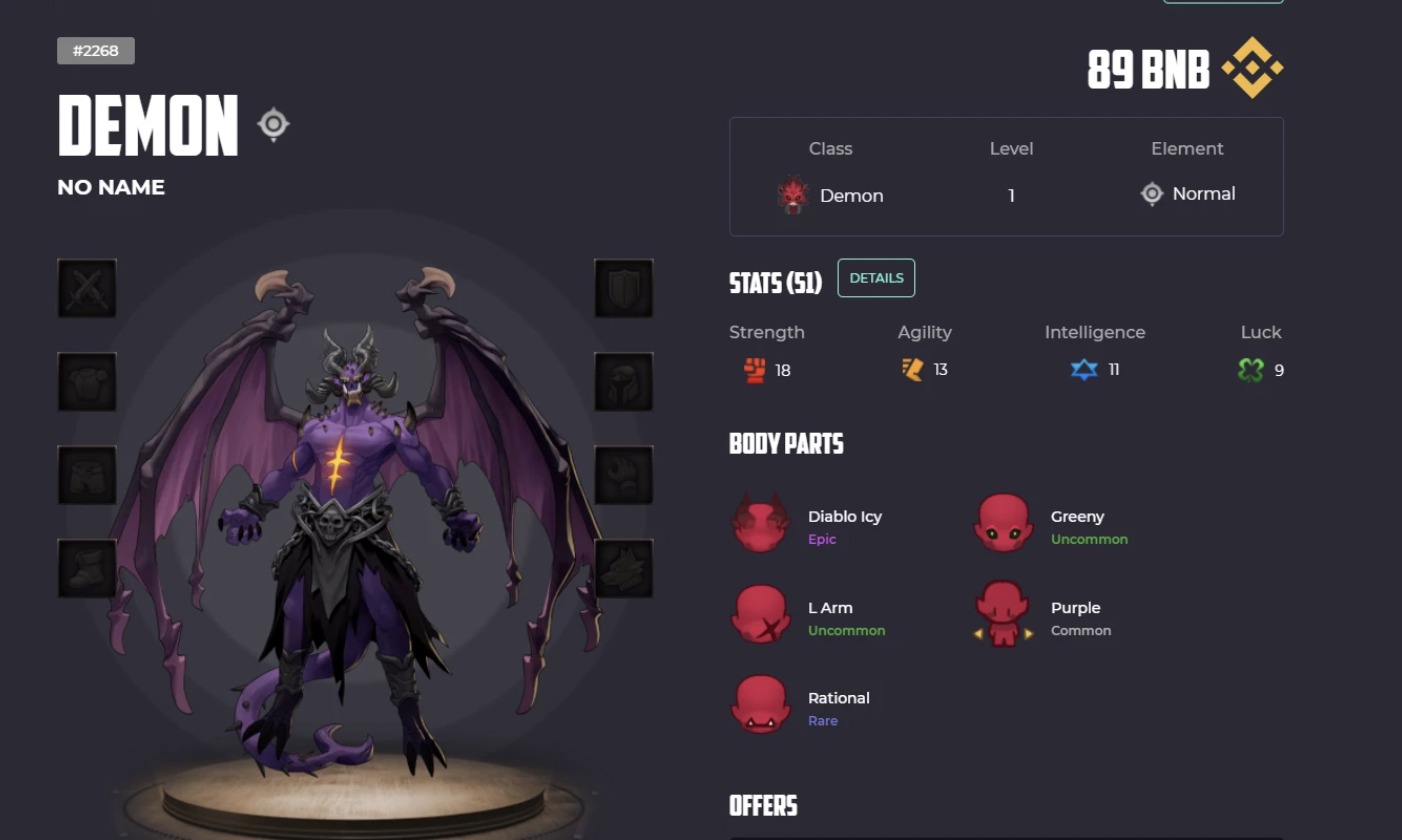 Token Information (FARA)
FaraLand has its native token FARA, with a max supply of 100,000,000 tokens, a current market cap of around $50 million, and the token price at $3,4. Faraland held an Initial DEX Offering on June 12, 2021, where IDO took place on BSC launch and Red Kite. The FARA token is used throughout the ecosystem of the game. For example, buying equipment for Heroes; upgrading equipment to a higher level; assigning a unique name to the Hero; rewards for in-game actions; voting in the DAO. The token is available for trading on a number of exchanges, but the one with the highest volume is PancakeSwap.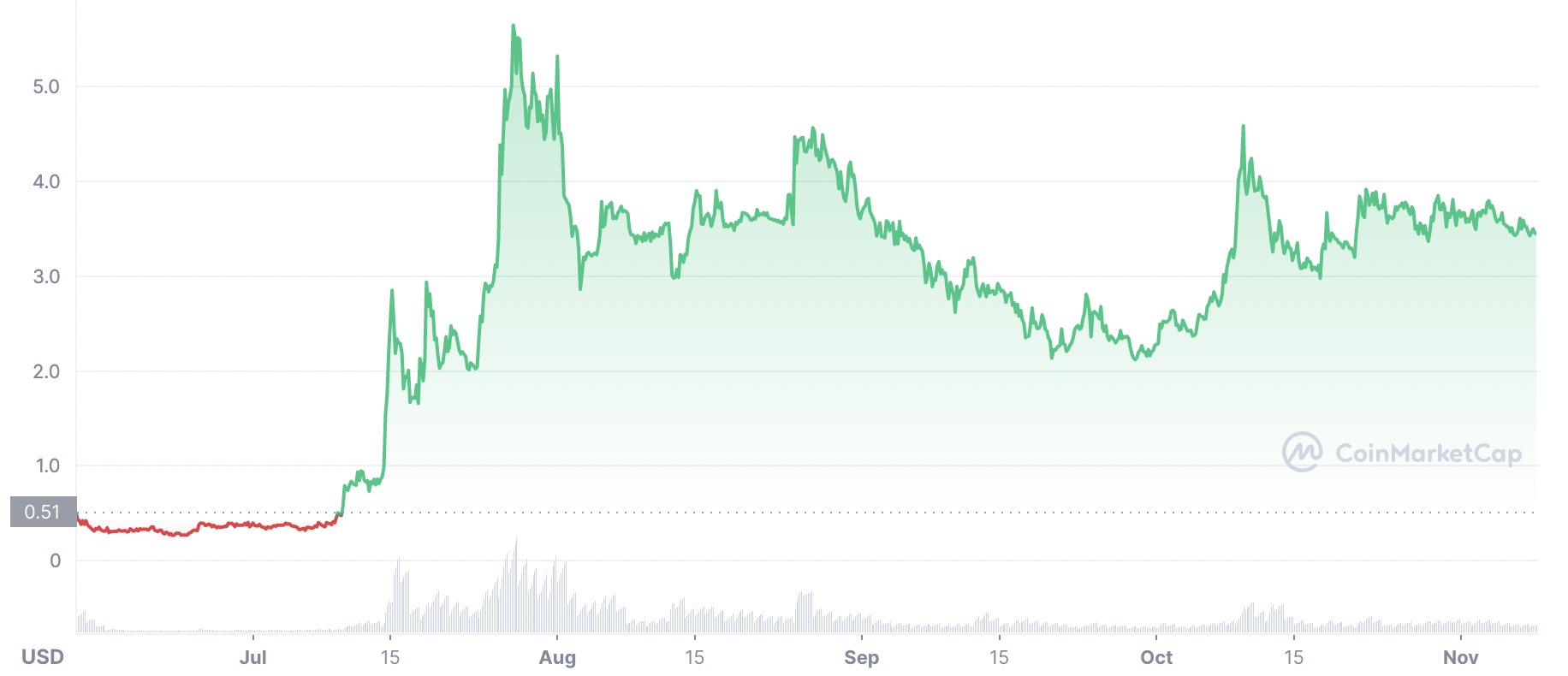 Conclusion
Faraland is one of the hottest NFT RPG games of 2021 which already successfully established itself in the world and found many fans, as 1.5 million people have FARA token on their watchlist on coinmarketcap. This project is probably undervalued because there are many other games that have lots of users and hundreds of millions in market cap value, while Faraland is sitting at just $50 million.
more to read
Bloktopia – New Metaverse Leader?
'NFT World Will Get Much Bigger', Says Ripple's CTO
NFT World News Social Media: Twitter, Instagram, Telegram, Tiktok, Youtube, Facebook
---
sources: techtimes, coinmarketcap
author: Rene Remsik
Disclaimer: This article is provided for informational purposes only. It is not offered or intended to be used as legal, tax, investment, financial, or other advice.