Introduction:
Blockchain products, particularly NFTs, are enjoying massive traction as these digital assets play a key role in tokenization, web 3 building blocks, and in-game assets of blockchain games. Due to the insane popularity of NFTs, games like League of Kingdoms have allowed users to incentivize themselves by owning NFT-based assets.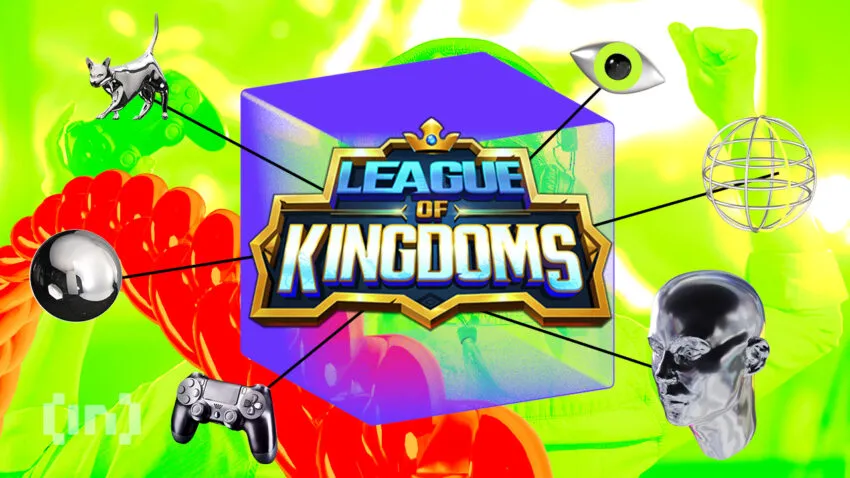 The Massively Multiplayer Online (MMO) strategy game League of Kingdoms has become a big trend in the crypto circle to offer digital ownership, in-game governance through transparent voting, and a congress system. The play-to-earn theme of the gameplay includes battling enemies, forming alliances, and building strong kingdoms.
League of Kingdoms Trailer:
Overview:
League of Kingdoms is all about building empires and kingdoms and strengthening yourself to battle against enemies in wars. It can be hard to survive alone so the game encourages players to ally with other players and collect resources like crystals, lumber, or food that can be critical to their survival.
League of Kingdoms is free to play and available on both mobile and PC. Below are the key elements of the game that contribute to players' success in the League of Kingdoms game:
Kingdoms:
Building your own kingdoms and overpowering your opponents and the monsters is the key to success in the League of Kingdoms. The stronger your kingdom is, the easier it is to stand against external threats.
Alliances:
Unity is strength and when kingdoms join hands, no power can defeat them. The same is true about the League of Kingdoms where players not only build their own strong empires but ally with other kingdoms to stand strong against enemies and monsters.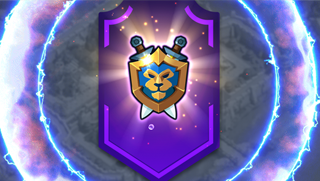 Battle:
In PvP modes, players attack other kingdoms to plunder loot and other rewards. If the troops are not well prepared or upgraded to the required level, battling against enemies might hurt them. At the start of the game, new players get a shield of 72 hours that saves them from external attacks.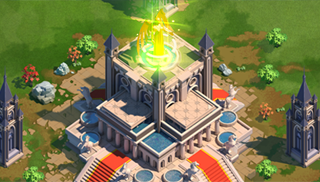 NFT Rarity:
Land and other in-game assets in the game are NFTs based on the Ethereum blockchain. Dragos is the main playable character of the game that leads the battle and incentivizes the players. Drago NFTs may be used to unlock loads of things in League of Kingdoms, including play-and-earn game elements, such as mining Dragon Soul Amber, a unique gem required to construct League of Kingdoms' in-game token, DST.
Dragos can also grant bonuses to your kingdom and troops, providing an edge in various scenarios. The floor price of 4000 Dragos listed on the Open Sea marketplace is 0.1645 ETH
Drago NFT Details:
| | | |
| --- | --- | --- |
| Types | Specification | Detail |
| Blockchain | Ethereum | |
| Technology | ERC-721 | Non-fungible tokens (NFTs) |
| Tiers | 2 (Normal / Legendary) | Legendary has buffs and weighted when multiple legendary parts are found in a Drago |
| Elements | 5 (FIRE / AQUA / LIGHT/ TERRA / DARK) | Weighted if you have multiple parts with the same elemental power |
| Body parts | 7 (Horn / Eye / Head / Body / Wing / Leg / Tail) | |
Tokenomics:
League of Kingdom token LOKA has a total supply of 500 million supply with a circulating supply of 73,874,861 LOKA, only 15% of the total supply in circulation. LOKA has a marketcap of $54,447,168 and each token is valued at $0.51. Below are the token metrics of the LOKA token:

LOKA is an Ethereum-based in-house governance token of the League of Kingdoms ecosystem. To incentivize players and support the game economy, the game uses two other tokens Dragon Soul Amber (DSA) & Dragon Soul Token ($DST).
| Token | Dragon Soul Amber (DSA) | Dragon Soul Token (DST) |
| --- | --- | --- |
| Description | In-game currency used in several Drago contents | Minted from DSA and used as rewards or for trading |
| Mining | Can be mined by Drago with bodyguard troops at DSA mines | Not applicable |
| Unit | The minimum unit to mine is 100 DSA | Not applicable |
| Division | Can be divided after being mined | Not applicable |
| Spawn | Mines only spawn in the land with a land owner | Not applicable |
| Variation | Number of DSA mines varies depending on the number of Drago in that continent, adjusted periodically | Not applicable |
| Defeat | If defeated while mining DSA, the player returns with the DSA mined until then | Not applicable |
Conclusion:
League of Kingdoms offers an innovative play-to-earn model and stands out as one of the top blockchain games available today. Players who like playing mobile games like Clash of Clans might find this a good reason to shift to blockchain games in 2023.