Quick Summary
GameFi is a platform serving game studios, players, traders and investors. It brings gaming community the promising blockchain game initiatives developed on the BSC and Polygon networks. GameFi has a complete ecosystem consisting of aggregator, yield guilds, launchpad, marketplace and accelerator.
Blockchain play-to-earn (P2E) gaming is emerging as a phenomenon. Several innovative gaming finance concepts have evolved from this model and it's not going away. This model is here to stay and it's only going to get updated and innovated over time. But this is where the future is heading. How does GameFi participate in this field?
you might wanna read this: The Metaverse Will Bring NFTs To Life
GameFi Launchpad
GameFi is an all-encompassing hub and one-stop shop for game finance, serving game studios, players, traders, and investors. GameFi brings the gaming community the promising blockchain game initiatives developed on the Binance Smart Chain (BSC) and Polygon networks, which host most of the top-rated P2E titles. Simultaneously, GameFi is the first marketplace to enable cross-games trading of in-game items and NFTs.
This project is backed by Icetea Labs, an incubation for rising projects such as Faraland and Kaby Arena, and DAO Maker, a launchpad for numerous high-profile game projects. This collaboration is a crucial first step providing a solid foundation for the growth of GameFi's ecosystem. This ecosystem consists of 5 main pillars: aggregator, yield guilds, launchpad, marketplace and accelerator.
GameFi Ecosystem
Game Aggregator is an ultimate gaming destination that allows gamers to discover and experience trending blockchain games. It also serves as a repository for players' in-game items and NFT assets, as well as a platform to track their P2E yields. It then enables players to list their in-game items and NFTs for sale, exchange, rent, and more on GameFi Marketplace, regardless of the game they're playing.
GameFi Yield Guilds enables users to earn passive income by participating in various gaming finance vaults. With GameFi's Earning-without-Playing features, users can gain early access to high-profile game projects' tokens or game items, lend their game items to other players to earn, stake their tokens on other players' game items to earn, join yield guilds to earn passively, and so on.
GameFi Launchpad is a game-dedicated launchpad that will be the first launchpad that conducts Initial Game Offerings (IGO) for game projects to get first access to game assets and engage with the gamers in the GameFi community.
GameFi Marketplace will evolve into a one-stop shop for all in-game items and assets following the integration of DeFi tools. Discovering, purchasing, selling, trading, or even hosting an NFT auction has never been easier. Sellers and buyers can even carry cross-game NFT transactions via an exclusive exchange mechanism. All of this is done via smart contracts to ensure accuracy and reliability.
GameFi Accelerator for blockchain games provides pre-built templates and tools to assist traditional game studios in implementing blockchain components and facilitating play-to-earn gameplay mechanisms.
Token Information (GAFI)
GameFi platform has its own utility token GAFI that launched in September 2021 and made some astonishing returns in just a few months. GAFI hodlers can stake, join IGOs, receive discounts on fees, have the right to propose the direction of the ecosystem and much more. The max supply of GAFI tokens is 14,954,970 and only 7% of that is in circulation. The current market cap is $158 million and the token is available for trading on a number of exchanges like Gate, KuCoin, PancakeSwap, etc.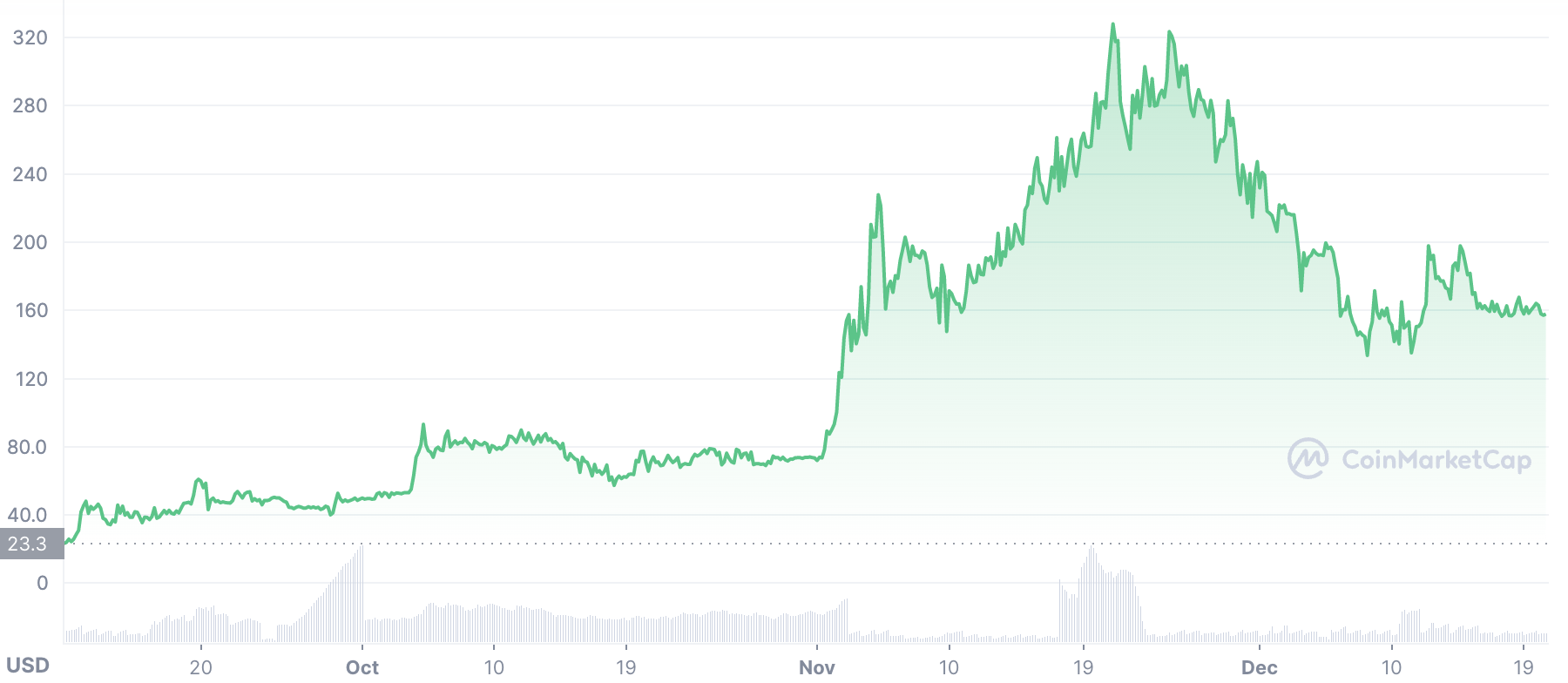 Conclusion
As P2E gaming evolves and brings many people together, gaming launchpads are getting more important than ever. GameFi is no doubt a part of the best launchpads out there, and with new games coming out every little while, this project may grow in value even more.
more to read
MonkeyBall As The Next-Gen eSports Metaverse
LUKSO – Modern Lifestyle Blockchain
---
NFT World News Social Media: Twitter, Instagram, Telegram, Tiktok, Youtube
---
sources: coinmarketcap
author: Rene Remsik
Disclaimer: This article is provided for informational purposes only. It is not offered or intended to be used as legal, tax, investment, financial, or other advice.