Quick Summary
Golem Network is a decentralized computation network that creates peer-to-peer system, where users join equally to buy & sell computation and much more
Golem is a crypto project that started out in 2016, much earlier than most cryptocurrencies. Golem is a complex computation network crypto-oriented project that seeks to solve real computing problems.
you might wanna read this: The Cryptocurrency Of The Adult Industry For Web 3
Golem Network
The Golem Network is a decentralized computation network, a new way of distributing redundant computing power to those who are in need of it, on-demand. It creates a peer-to-peer network where users join on an equal basis to buy and sell computation, splitting up complicated tasks into smaller subtasks in the network. In Golem, there's no central authority and no user is more or less important than another (true decentralization).
Golem Network Token is needed to pay for computations on the network and it's the currency that drives Golem marketplace. As a Requestor, you set a bid for an amount of GNT you are willing to pay to have your task completed. As a Provider, you earn GNT by computing tasks for Requestors. You can set your minimum and maximum price thresholds in your settings.
The Golem Network is an accessible, reliable, open access and censorship-resistant protocol, democratizing access to digital resources. Moreover, it is connecting users through a flexible, open-source platform. Golem fosters a global group of creators building ambitious software solutions that will shape the technological landscape of future generations by accessing computing resources across the platform.
Beta IV With Polygon Support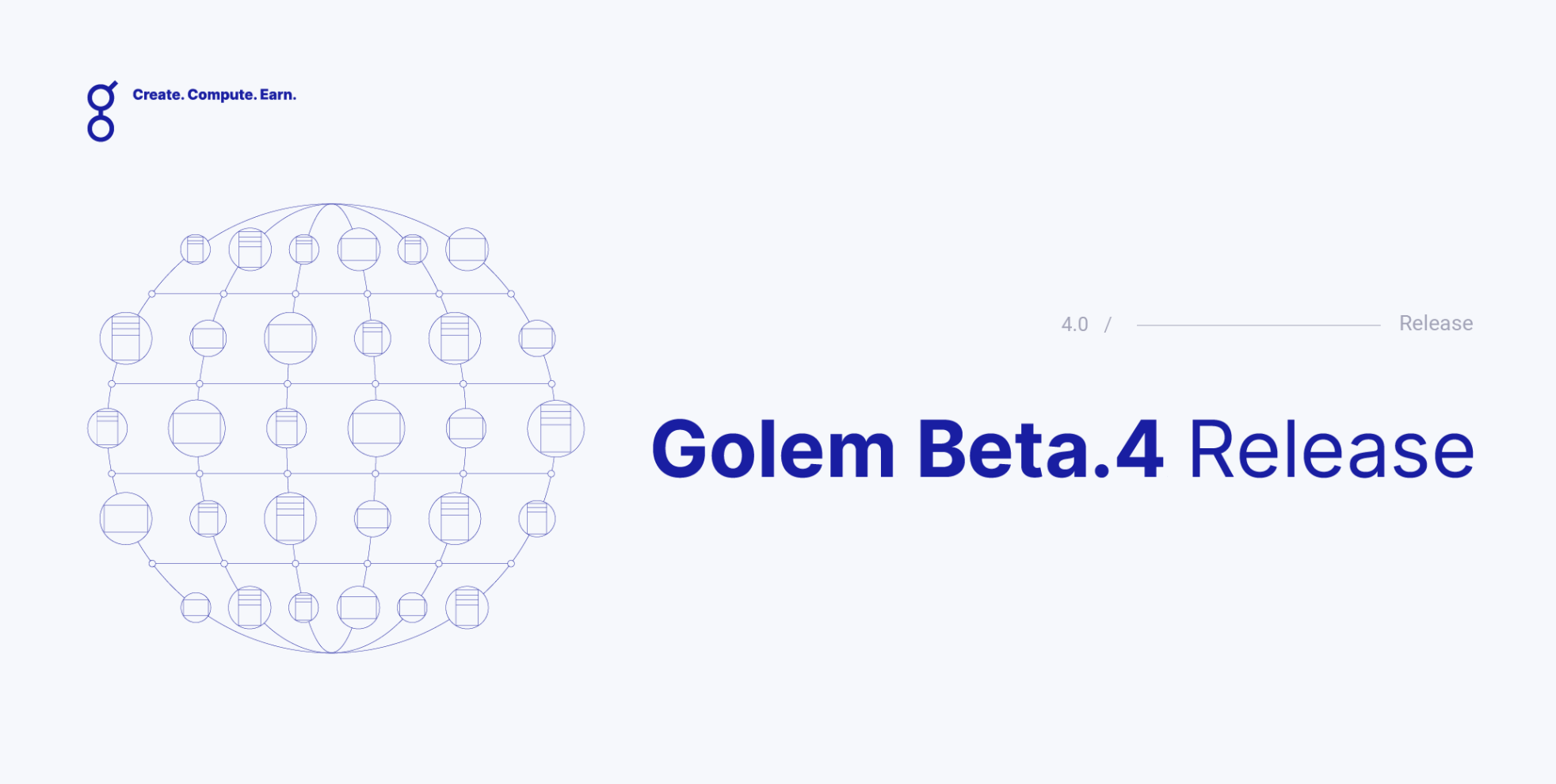 Golem released their 4th major release announcement of the Beta IV recently. This release includes Yagna v0.9.0 which is important for both requestors and providers. Both will need to upgrade for your node to be able to support Polygon. Over time, it is expected that a vast majority of tasks will occur on the Polygon network. Providers, for instance, may miss out on the majority of tasks if their node is not updated.
The major release also includes Yapapi v0.8.0 (code-named Halifax Explosion), which is needed for requestors to easily run tasks on Polygon using the Yagna Python API. In addition, Golems' developers have included a custom market strategy example to assist requestors. You can find more information here in their blog.
Token Information (GLM)
GLM is one of the earlier cryptocurrencies that came out at the end of 2016 before the big hype and surged by around 100x within a few months! Now, the token has a market cap of a little under $500 million with a big volume. After all these years, GLM is just 50% down from its all-time high (ATH) level and it's available on the biggest crypto exchanges in the world, such as Binance, Gate, Huobi, KuCoin and many more.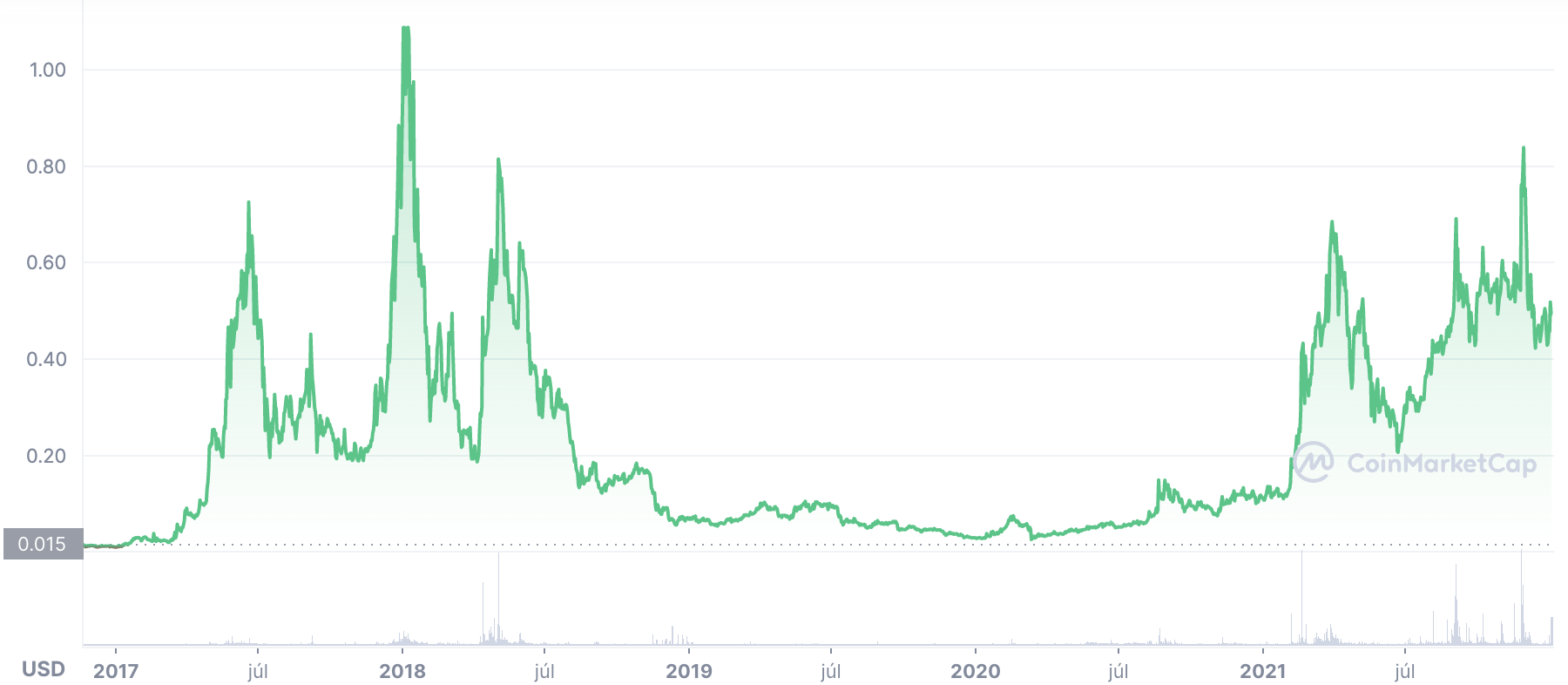 Conclusion
Golem's utility may be hard to understand for non-IT people but they have some serious project that withstood strong price declines in the crypto world in 2018 and continues to rise. If Golem continues to progress in its goal and succeeds, it could seriously bring a lot of utility to the crypto world.
more to read
What It's Like To Be A Shiller: @CryptoBarnuts
---
NFT World News Social Media: Twitter, Instagram, Telegram, Tiktok, Youtube
---
sources: coinmarketcap, golem.network, medium
author: Rene Remsik
Disclaimer: This article is provided for informational purposes only. It is not offered or intended to be used as legal, tax, investment, financial, or other advice.