Quick Summary:
Former Google boss Eric Schmidt believes that Ethereum-based token Chainlink has a massive advantage over other coins.
Chainlink has better technology and scales better as compared to other Ethereum-based altcoins.
What is Chainlink (LINK) and why it is better?
Chainlink uses Oracles to get real-world data and then give it to the blockchain. Basically, Chainlink relies on these data providers and incentivizes them for providing reliable factual data using smart contracts. Smart contracts are written rules by which dApps, tokens, and coins operate on the blockchain. Oracles, on other hand, are the real-world providers of the blockchain.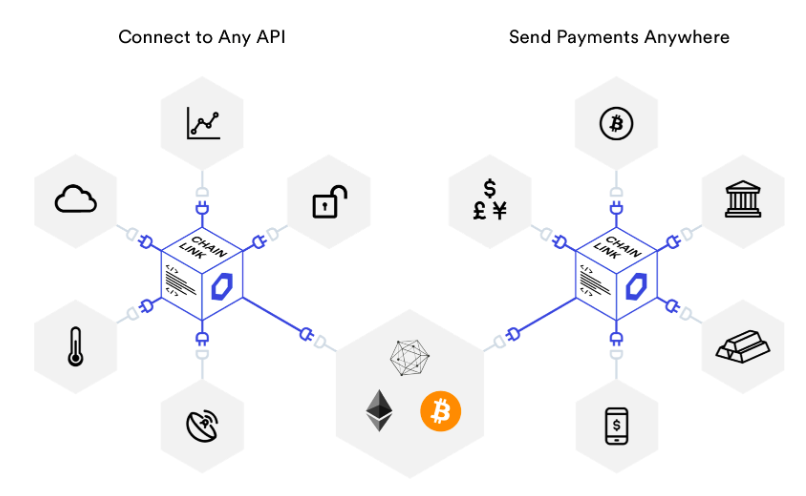 The Ethereum-based token, Chainlink uses a proof of stake mechanism to validate the transactions and mint new tokens. Chainlink was founded in 2017 when crypto was booming and the project has delivered its promises in every domain. Utilizing a hybrid smart contracts model, the token has become the first choice of web 3 developers.
At the time of writing, the Chainlink price today is $7.68 with a 24-hour trading volume of $485.9 million. Chainlink is up 7.34% in the last 24 hours. The current CoinMarketCap ranking is #22, with a live market cap of $3.77 billion.
Eric Views of Chainlink
Eric Schmidt, the former CEO of Google whose net worth is ~ $16 billion was found appreciating the Ethereum token. In a discussion with Chainlink creator Sergey Nazarov at SmartCon 2022, Eric told that pioneering a way, moreover, being the first in venturing is difficult, and those projects which are brave enough to do this get far ahead of their rivals. And the same was true about LINK as it has been in the crypto space as a layer 2 solution since 2017.
Eric told the web 3 community,
The winners, and I think this is absolutely true of Chainlink, they have better technology and it scales better. I'm now speaking as a computer scientist. You've got to get the architecture right so you can go from 10 users to 10 million users, and most of the systems… and this is not a comment about Chainlink, it's about others, seem to fall over reasonably quickly.
Eric believes that none of this is achievable overnight and it takes time to get and chainlink will be there eventually.
Conclusion:
Eric is one of the tech-knowing names and his views about, the layer 2 solution, LINK are justified as Chainlink is not just about aiding Ethereum to increase scalability and cheap transactions but offering real service and utilities through its token.