Quick Summary
Hoge is a community-driven DeFi project rewarding its token holders. Hoge has many products and projects in Finance, Gaming, Education and even Aerospace sphere. Read more to find out.
The cryptocurrency world is more than just about buying crypto and selling it with profit. Hoge Finance created more utilities and projects besides their native token, which we'll cover in the article.
you might wanna read this: This Is Your New Fun Metaverse Platform
Hoge Finance
Hoge Finance is the original community-driven DeFi project that rewards its token holders, provides exclusive NFT collections (and Merchandise coming soon), and organizes charitable and live events. Hoge is a complex project made out of several parts which will be described below.
Hoge Gaming
Hoge is digging in the gaming sphere as well with its several running games. Some of them are HOGE Game, HOGE Runner, Space HOGE, etc. There are several games people can play with Hoge just with a click of the bottom. If you want to explore them, check the games here.
Hoge Aerospace Institute
This project is harnessing the power of DeFi to empower individuals and advance technological understanding. Hoge wants to make space exploration accessible to everyone, everywhere. They created the first crypto-funded CubeSat. A CubeSat (U-class spacecraft) is a type of miniaturized satellite for space research that is made up of multiple cubic modules of 10 cm × 10 cm × 10 cm size.
CubeSats have a mass of no more than 1.33 kilograms (2.9 lb) per unit, and often use commercial off-the-shelf (COTS) components for their electronics and structure. CubeSats are put into orbit by deployers on the International Space Station or launched as secondary payloads on a launch vehicle.
Hoge University
Hoge believes that education should be accessible for anyone everywhere. We want to provide you with the best and most current content available from industry leaders. The Hoge University includes crypto-related articles content, educational courses, and a crypto calculator. Hoge wants to cover content creation, crypto education, expanded learning, and custom curated content.
Token Information (HOGE)
Hogecoin is the first meme DeFi community-driven and auto-staking ERC-20 token with a capped and deflationary supply. HOGE was fair-launched on February 7, 2021, with no tokens allocated to the team. The max supply of HOGE is set at 1,000,000,000,000 and 40% is circulating. The token had a very successful token launch and it has regular ups and downs where big profits can be made. The current market cap of this project is at $67 million and the token is available on exchanges like Gate, BitMart, UniSwap and PancakeSwap.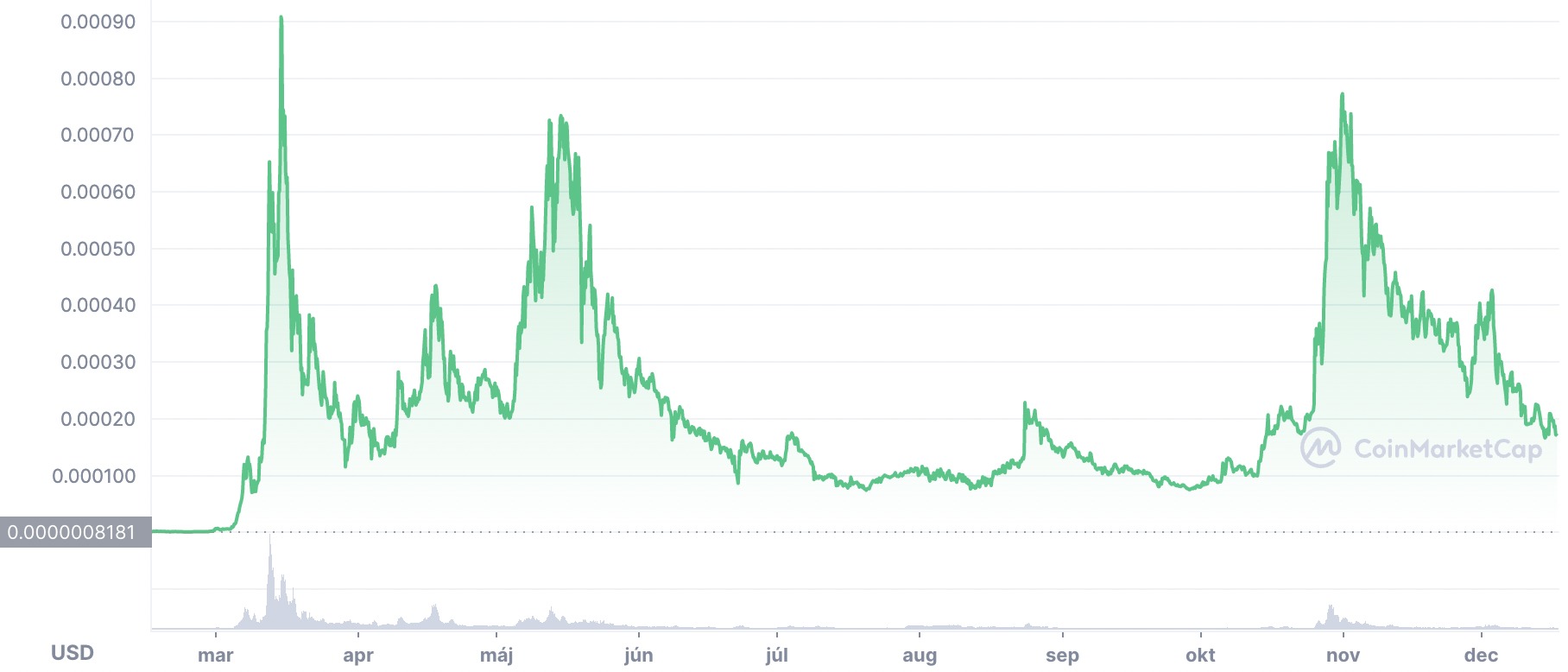 Conclusion
Cryptocurrency projects need to have more than the cryptocurrency itself. Hoge is proving that companies should have real utilities and products to offer. Hoge is starting many products and projects that people can use and it could drive the token's price upwards much more in the near future.
more to read
Pitbull As The Ultimate Auto-Staking Token
---
NFT World News Social Media: Twitter, Instagram, Telegram, Tiktok, Youtube
---
sources: hogefinance, coinmarketcap
author: Rene Remsik
Disclaimer: This article is provided for informational purposes only. It is not offered or intended to be used as legal, tax, investment, financial, or other advice.