Quick Introduction:
Illuvium is an interconnecting DeFi game protocol tying together a few different games set in the same universe with different purposes. It consists of two games, an RPG and an auto battler where players catch monsters to use in battle. The second one, resource farming is handled by a mobile manager game.
Basic Overview
As part of its governance and transactional processes, Illuvium uses both $ETH and its own token $ILV. Ethereum is the blockchain that hosts these tokens. Immutable X, Ethereum's Layer-2 scaling solution, provides gasless fees and fast NFT transactions.
Over 150 people work for Illuvium in a variety of roles. Leadership has assembled a stellar team of professionals.
A recognizable brand is created by using Illuvium's artwork consistently across its platforms. The design is modern and the quality is good. There has been a lot of work put into the gameplay trailers showcasing the colorful world and creative creature design.

NFT Game Assets
Illuvials are the creatures living on the planet. You can capture Illuvials in shards to make them NFTs. More than 205 Illuvials will be available at launch. When they are used in battle, each of them has unique abilities that contribute to variety and strategy. Illumium offers a handful of promotional NFTs, which are non-playable NFTs granted through giveaways, events, and contests. Illuvium and Canterbury-Bankstown Bulldogs have teamed up to release an NFT as part of their cosplay campaign. With this NFT, Illuvium announces its sponsorship of Canterbury-Bankstown Bulldogs rugby. The promotion includes an exclusive jersey, a Bulldogs 2023 classic membership, and a cosplay NFT.
Tokenomics
Since Illuvium is built on Ethereum, you can also use $ETH for several in-game purchases in addition to $ILV. Furthermore, $ILV's value is pegged to a synthetic token in the game. In-game, it is called $sILV2 and functions as a gift card. The $ILV token is primarily used for governance, and it has a cap of 10,000,000 tokens. Illuvium focuses heavily on DeFi since the yield farming portion of the distribution is the largest. It takes three years for the yield farming protocol to be implemented, with most of it being distributed in the first two years. A smart contract will act as a vault for in-game purchases made in $ETH. With $ETH, the vault will periodically purchase an equivalent amount of $ILV from the $ILV/ETH Uniswap V3 pool, and the $ILV will be distributed to token holders.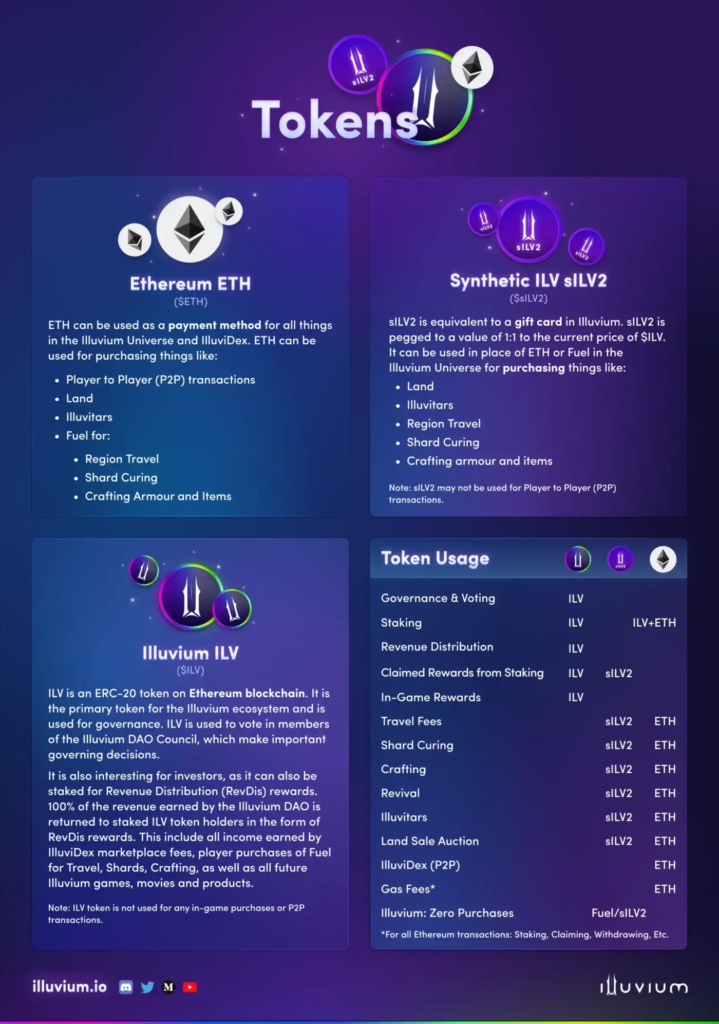 Roadmap
There are two parts to Illuvium's roadmap: technology and sales. In the roadmap, we can see that the team is working on an "Auto Battler Trailer" as well as "Yield Farm Contracts V2", including a "Zero Land Sale." While this roadmap isn't as visually appealing as those from other projects, it's straightforward and up-to-date. Adding a simple "In development," "To be ratified," and "Completed" makes following the process even easier.
Whitepaper
There are clear sections in Illuvium's whitepaper that cover the core components of the project. Before explaining $ILV and its DeFi features, it gives a very brief overview of the game. Moreover, it explains why they are focused on DeFi and why they are using Immutable X to solve Layer-2 issues on Ethereum.
Link to the whitepaper: https://docs.illuvium.io/
Social Media Statistics
| | |
| --- | --- |
| Platform | Followers |
| Discord | 195,4k |
| Twitter | 358,6k |
| Telegram | 22,7k |
| Instagram | 23,8k |
| TikTok | 10,1k |
Gameplay and pictures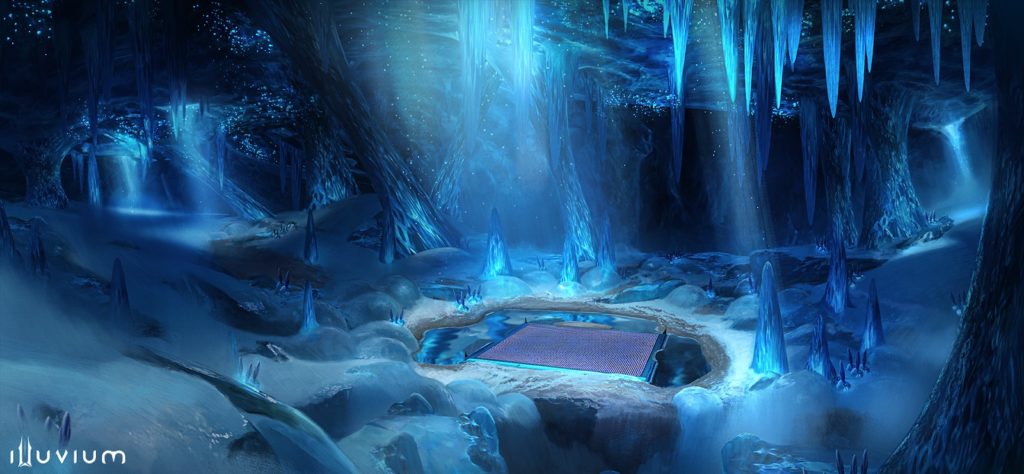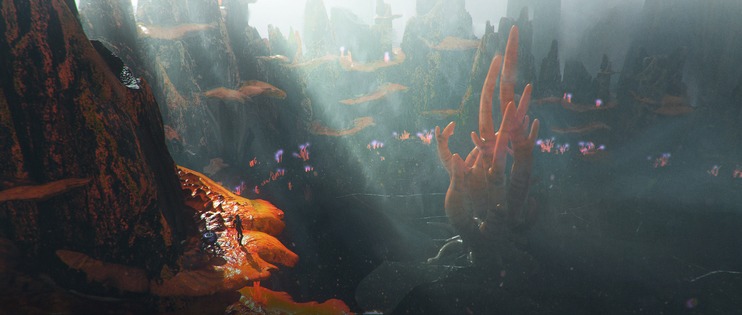 Conclusion:
Since revealing its NFT collections and trailers early last year, Illuvium has become one of the prominent giants in the GameFi space. Amassing many followers across all platforms is impressive and substantial. GameFi community members seem to be enthralled by this futuristic adult rendition of Pokémon.
Along with the artwork and world-building of Illuvium's overworld, the cinematics released have been outstanding.