Quick Summary
A Game of Dragons is an upcoming blockchain game that will run on the Solana network and will have its own native $AGOD token along with NFTs.
Unlike every other crypto game that only depends on the online community, AGoD has a very practical and medium to a long-term goal of building the same presence offline that it has online- think in terms of toys, merchandise, cartoons, and comic books, etc. The official launch date is set for July 2nd, and already the movement has quite a bit of steam just from the pre-release crowd. We're talking about over 30,000 eagers, waiting, and loyal fans on both Discord and Twitter. Also by the looks of things, this is mostly organic growth linked to the efforts of the marketing team. 
related: Heavenland: Futuristic Solana-Based Game For Dreamers
What is a Game of Dragons?
Let's begin with the setup process- you'll be able to log in with your Solana wallet. There is a great in-game marketplace integration making the trading of dragons and other resources much easier for global players.  Due to the ability to make many modifications to your gaming experience by changing dragons, their attributes, and the related environment, there is always something to do to keep a person engaged with the ecosystem. 
There are a few game basics that each player must get familiar with as AGoD is a game of strategy at its core. These resources are Dragons, Cards, $AGOD token, Eggs, Food, Gold, and Energy. To keep all of these while the open and exchange markets cause hype and frenzy, the team innovated by creating a truly integrated ecosystem. Let's discuss the dragons as these are the key to creating a truly winning team.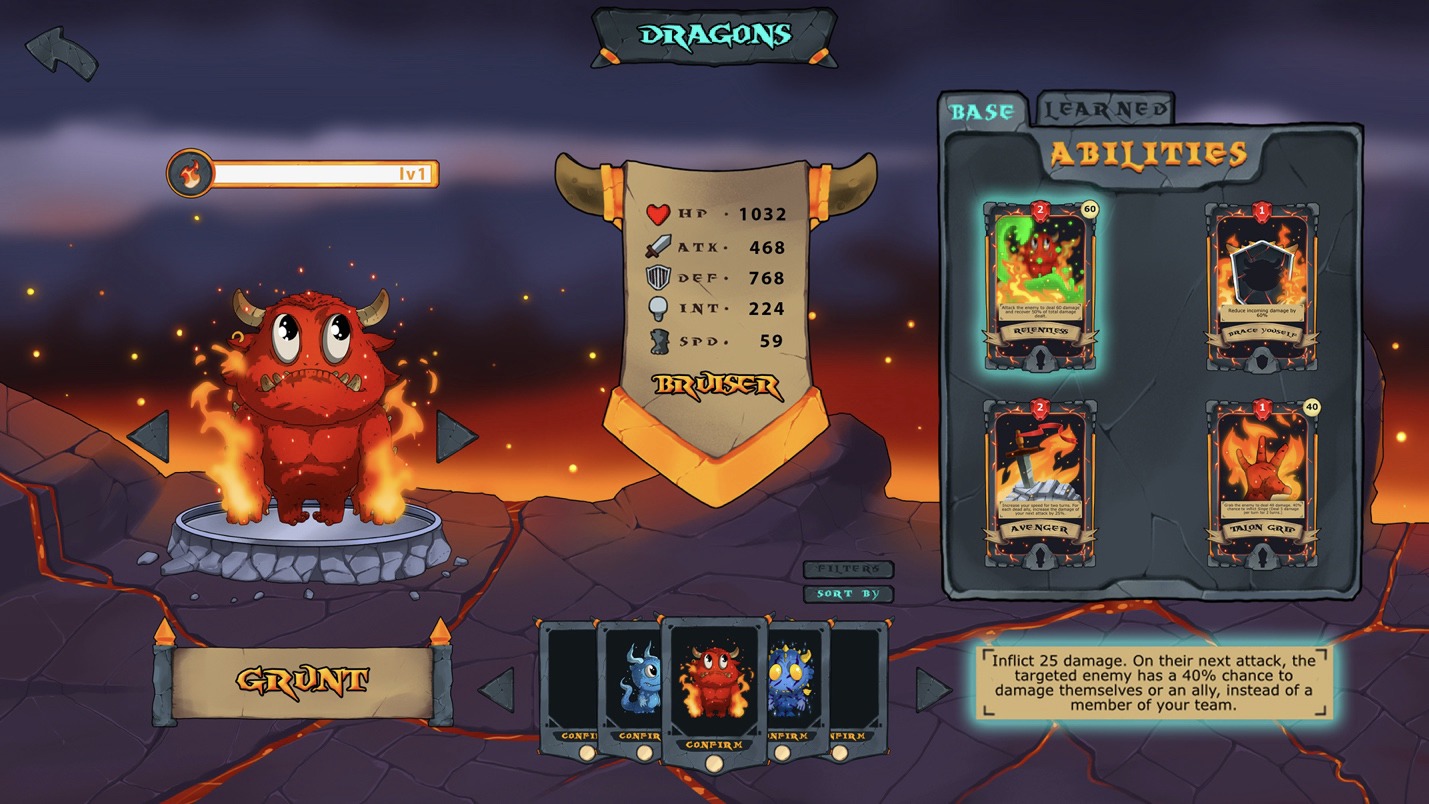 There are only 9,999 gen1 NFT dragons that can be minted. By owning one of these, it can be used as an investment for gaming purposes. In either case, holding one of the rare NFT dragons positions the owner in a unique position to see exponential growth in their holding or gameplay. There are thousands of combinations that can produce dragons; some new attributes are being discovered by the community playing the game weekly. The ability to create dragons with unique attributes gives the wise player advantage with each dragon added to their team.
you may also read: Blinder NFTs Went up by 10x in a Bear Market!
Currently, there are two generations of dragon generations 1 and 2; each generation comes with its own benefit and drawback. For example, every dragon can trace its genetic lineage back to a gen 1 dragon and each gen 1 dragon is an NFT. Due to the NFT, the dragon has boosted stats based on the attributes given by the NFT. Hatched dragons represent gen 2, and while they have no boosted stats, their genetic variation gives them the ability to have a variety of passive skills gen 1 dragons cannot possess. 
A passive skill (PS) is an ability that activates without any action on the part of the player! Having a gen 2 dragon means having it hatched, and this comes with the unique benefit of having the chance of no PS, an individual PS, a team PS, or a combo of all of the above.
Cards
There are four types of cards that can be used to enhance the player strategy- attack, heal, defend, or change the environment of play with lingering effects. The most effective lingering effects are damage to enemies over several turns, healing to allies over time, and reflecting a percent of an attack back to the attacking dragon. A player can choose to build their dragons based on what is important and practical to win- all-out attack, all-out defense, or a balance of each based on the current state of play.
$AGOD
AGoD is a play-to-earn game, but with the advancements of the development team, it is better described as a play AND earn model. As such when completing battles or campaigns, players earn the $AGOD cryptocurrency. To manage the inflation of $AGOD, a daily per player cap is in place to keep players from abusing the ecosystem. When the cap is reached, they can still play to increase in-game stats and ranking, but they will not earn until the time for the cap has expired.
It must be noted that the cryptocurrency here is being touted as a key feature needed to make the in-game economy sustainable. But the development team understands that the overall exchange market can and does impact the tokens available. As such the $AGOD token has been woven into the user experience, for example being able to customize the dragon's skillset and stats, purchasing eggs, decreasing the time to hatch the egg, refreshing energy, DAO voting rights, renting or purchasing dragons and staking are all features powered by $AGOD. Besides trading dragons and staking which circulates the currency within the ecosystem, every other mechanism burns $AGOD tokens.
AGoD is designed for the gamer and non-gamer alike to actively participate in the part of the ecosystem based on what peaks their individual interests. A person can stake $AGOD for up to 120 days and reap both in-game and out-of-game rewards. The staking aspects attract the non-game interests and provide an incentive to keep $AGOD vs trying to trade and play in the exchange markets. As an added benefit, dragons can be staked as easily as the $AGOD token. Staking your Dragons earns Pre-IDO coins that you can swap for IDO coins when the IDO is launched later this year.
Conclusion
$AGOD is positioned for both gamers and non-gamers alike where dragon owners can rent a dragon for an agreed-upon price. Renting dragons carries the added benefit of providing passive income for the owner. For example, by renting the owner gets half the rewards gained from completing campaigns in the game. The game is arranged to reward players who have skin in the game. The gameplay of AGOD is loaded with many interesting functionalities. Are you gonna try it out? Follow their social media for more info.
Follow AGOD: Website | Twitter | Discord | Instagram |
more to read
Jim Carrey's First-Ever NFT Sale For 62 Ethereum
Top 10 Algorand NFT Projects In Summer 2022
---
Follow NFT World News: Twitter, Instagram, Telegram, Tiktok, Youtube, Twitch
---
sources: agod
author: Rene Remsik
Disclaimer: This article is provided for informational purposes only. It is not offered or intended to be used as legal, tax, investment, financial, or other advice.