Quick Summary
Kanye West is angry at Paparazzi because they disturb his privacy and profit from it. He wants to change that forever by applying NFT technology and making a percentage of their profits.
Do you know who Kanye West is and why he called out the paparazzi photographer? If not, you are missing out on an important and equally interesting incident that happened a while ago.
you might wanna read this: ELIS (XLS) Combines 3D eMapping, AI & Crypto
Kanye West Dives In NFTs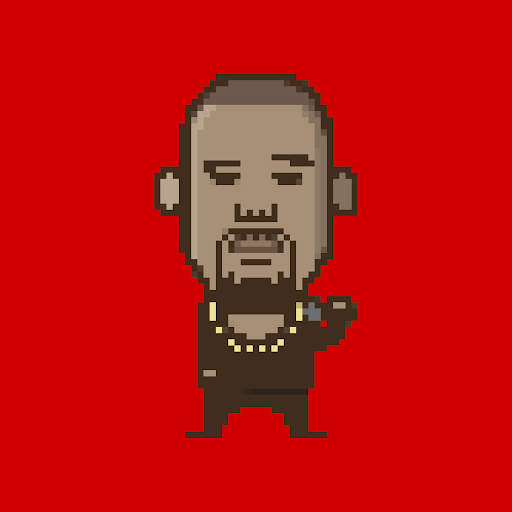 We all know Kanye West as an American record producer, rapper, and fashion designer. He is a smart artist, not only because his creations are great but also because he has joined the NFT marketplace to get the real value for his art. He is considered a God in new NFTs art projects. The artist is well aware of artworks used to make money as he himself is turning his pictures and music to NFTs.
Kanye is in Miami; ET Canada published the news. The video of his arrival has an interesting part where the artist is heard taking out his frustration on the paparazzi photographer. The artist caught a paparazzi photographer clicking his photograph as he arrived at the Miami International Airport and could not control his frustration with the photographer.
Kanye said, "It's just one-sided. You guys can follow us, you guys to stand from the hotel at any given time. You don't give us any percentage of what you make of us, off our kids. And I'm going to change that."
An argument started between the two, where the artist is rightful in demanding the share of money his photographs make when published over the internet. Being so involved with NFTs, he knows how things flow around money-making in the industry.
He added, "You know, NFT people get paid in perpetuity on the product that they put out. So my image is a part of something that I should get paid for. We all got to make money together."
Paparazzi photographers make a lot of money by clicking random pictures of artists and selling them to publishers. Publishers again make money by publishing it on the internet, in magazines, or in entertainment news. Even if we move the consent and privacy matters aside, the artists never get a penny from publishers or photographers' side for using their photos. Kanye's stance on the situation has provoked many artists to consider and claim a rightful share from using his photograph.
As for now, the matter is in debate, and artist claims for co-profit sharing on celebrity photos have a solid base. At the same place, many NFTs marketplace issue a 10% profit sharing on publishing media through their platform inviting Kanye and like-minded artists to use their photos for making money. The problem may flare up, affecting the dynamics of how royalties had been flowing in the past.
Conclusion
While the process is in its beginnings, Kanye West may have a good point and may change how the paparazzi work. NFTs continue to find and show utilities in the real world and this is probably just the start.
more to read
Internet Made NFT Wants to Transform the Fashion Industry
Aurory – Beautiful NFT Game Built On Solana
---
NFT World News Social Media: Twitter, Instagram, Telegram, Tiktok, Youtube
---
sources: cointelegraph
author: Rene Remsik
Disclaimer: This article is provided for informational purposes only. It is not offered or intended to be used as legal, tax, investment, financial, or other advice.