Quick Introduction
KIRAVERSE is an Unreal Engine 5 multiplayer online game. Players from across the globe can play, compete, and earn to unlock or rent characters, skins, weapons, and more! NFTs will be brought to life, while digital ownership will be brought directly to players.
Related: Step Into the World of Delysium: The AI-Powered Game of the Future
Basic Overview
In the new world of digital ownership, Param Labs has gathered a team of experienced game developers, as well as world-renowned 3D artists Antoni and Marc Tudisco. Having created work for Nike, Versace and a host of other entertainment icons, Antoni and Marc have been creating 3D art and cinema for numerous years.
By partnering with GameStop and ImmutableX, KIRAVERSE will be introduced to millions of gamers. With their long history in the gaming industry, they're at the forefront of next-generation games.
NFT Game Assets
By creating 3D avatars from the base of any traditional NFT, they are bringing all kinds of NFT collections to life. Besides being playable in game, these avatars will be able to be transferred across Metaverses in the future.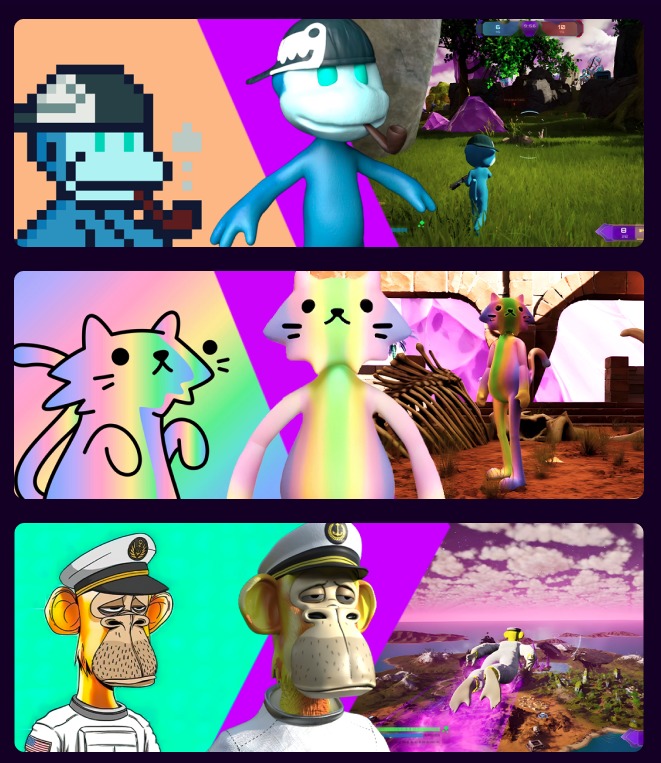 KIRA offers ingeniously crafted alien-like humans delivered in 4K quality. There are 3 different types of access:
RENT-A-KIRA
Users will be able to rent their in-game characters and NFTs to other players
BASIC ACCESS
Those without KIRA assets can only access a limited number of characters, weapons, skins, and upgrades, and earn less in-game achievements compared to those who do. You will still be able to play free mode and all game modes.
PREMIUM ACCESS
Kiraverse assets holders can enjoy NFT rental, free matches, in-game skins, characters and weapons, Claim Kira Rewards and have your NFT integrated as an in-game avatar, and earn additional Kira bucks for your gameplay. "KIRA bucks" are an in-game currency, not swappable or a security..)
Kira Buck is the in-game currency for Kiraverse, and it can be used to unlock characters, emotes, weapon skins, accessories and much more! There is no swapping or trading of Kira bucks. Kira Bucks can be purchased with a major debit or credit card or earned through in-game achievements.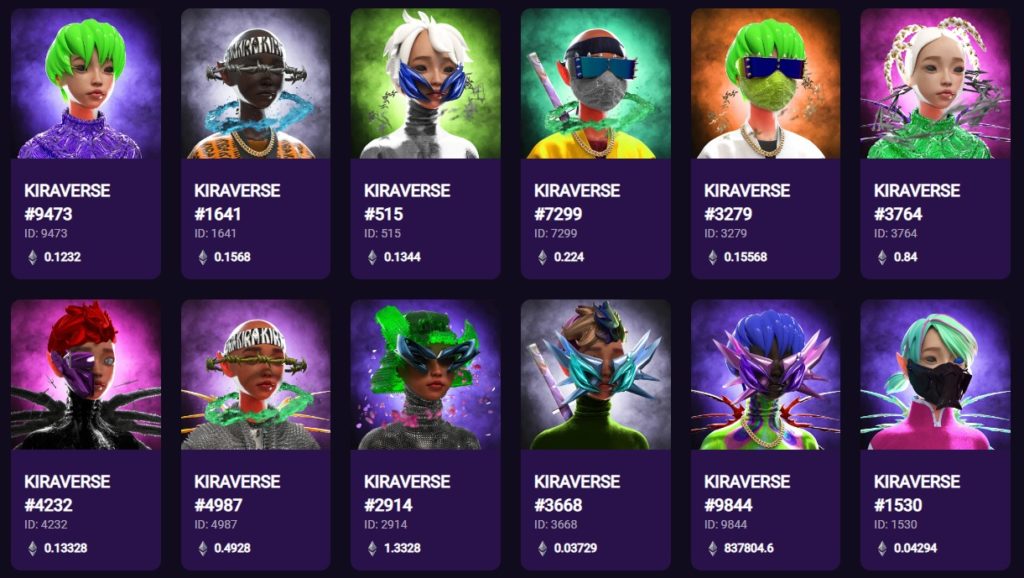 Roadmap

Socials
| | |
| --- | --- |
| Platform | Followers |
| Discord | 16.9k |
| Twitter | 60.1k |
| Youtube | 0.7k |
| Reddit | 0.9k |
| Instagram | 26.2k |
Website
Gameplay
Conclusion
In conclusion, KIRAVERSE is an exciting multiplayer online game that brings NFTs to life and offers players the opportunity to earn and own digital assets. With partnerships with industry giants like GameStop and ImmutableX, KIRAVERSE is at the forefront of next-generation gaming. Whether you have KIRA assets or not, you can still enjoy playing the game, but those with premium access can enjoy additional benefits.