Quick Summary
MOBOX is a yield farming DeFi NFT project creating a truly free to play and P2E ecosystem. MOBOX is a metaverse where you can play with avatars and NFTs and earn cryptocurrencies in the process
Metaverse and play-to-earn (P2E) gaming is the future. Many companies want to jump on the wagon and become the leading parts of this industry. However, there are only a few that got recognized by millions of people and one of those companies is MOBOX. What is it and why should you care? Read more to find out.
this might interest you: MonkeyBall As The Next-Gen eSports Metaverse
MOBOX Protocol
MOBOX Protocol combines the best aspects of yield farming and DeFi with Gaming non-fungible tokens (NFTs) creating a truly free-to-play and play-to-earn (P2E) ecosystem. Utilizing the Binance Smart Chain (BSC), MOBOX shows true NFT interoperability by combining cross-chain and cross-platform functionality for NFTs.
Users get rewarded for their engagement and enjoyment in MOBOX, which is creating an ecosystem where developers, players, and collectors come together in one world. Players get true ownership of their in-game assets. That means assets you earn in the game are owned by you and they live forever on the blockchain. NFTs are interoperable, so they can be used in multiple games at the same time, creating a whole new world of fun.
MOMOverse & Chain
The MOMOverse is a cross-platform metaverse that can be enjoyed on all devices no matter where you are. Whether it is creating content or enjoying others' creations, the MOMOverse rewards everyone for their engagement and you can play with MOMO Avatars and MOMO NFTs.
There's also a MOMOchain with more than 150,000 players powering the ecosystem. It's a unique NFT POS blockchain network controlled and governed by your in-game assets. Moreover, it's a revolutionary and carbon-neutral blockchain where NFTs collected through your in-game experience acts as your node on the MOBOX blockchain network, providing users with near-instant transactions.
Important Data About MOBOX
more than 3 million registered users
NFTs sold worth more than $240 million
91,395 NFTs minted
most expensive NFT sold for $620,000
Token Information (MBOX)
MBOX is the native utility token used for processing transactions through the NFT gaming platform, staking for platform bonuses and for governance votes. The max supply of MBOX tokens is set at 1,000,000,000 with 8% of them already in circulation. MBOX is listed on well-known crypto exchanges like Binance, Gate, Poloniex, MEXC, etc.
Currently, it has a market cap of a little more than $400 million and a huge volume. There is an obvious interest in this cryptocurrency despite the recent price decline and we may see more growth in the future.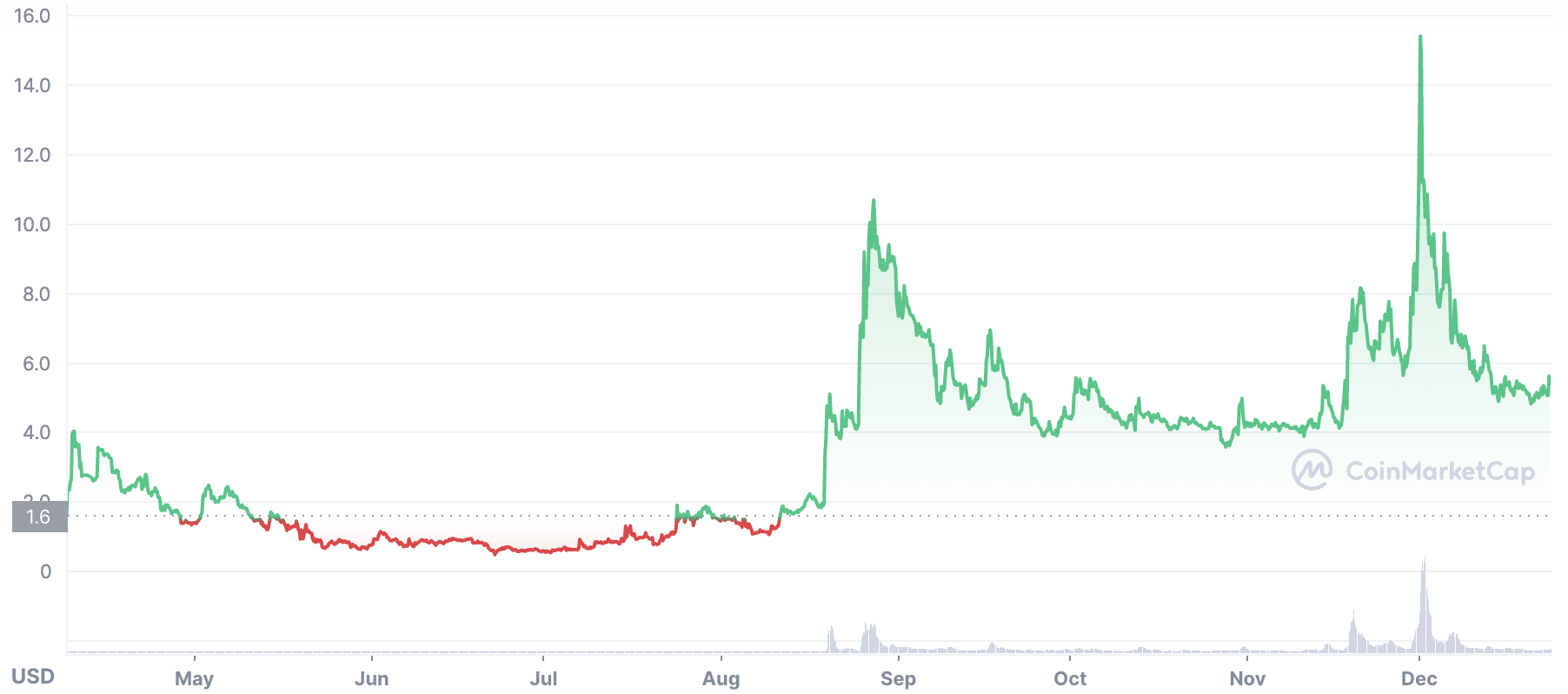 Conclusion
MOBOX is one of the leading gaming metaverse projects out there with big community interest and potential in the future. If MOBOX succeeds in acquiring even more millions of users, its value can grow beyond your understanding.
more to read
GameFi – Dedicated IGO Launchpad
The Metaverse Will Bring NFTs To Life
---
NFT World News Social Media: Twitter, Instagram, Telegram, Tiktok, Youtube
---
sources: coinmarketcap, mobox
author: Rene Remsik
Disclaimer: This article is provided for informational purposes only. It is not offered or intended to be used as legal, tax, investment, financial, or other advice.