Quick Summary
Moonriver is Ethereum-compatible parachain on Kusama. It's providing a canary network, and full EVM implementation. Moonriver is a smart and complex project focusing on important problems connected to dApps, smart contracts and much more.
Moonriver is one of the interesting projects that were introduced in 2021 and it's offering great and complex solutions. This project is digging in smart contracts, parachains, EVM implementation and much more. Continue reading to fully understand this project.
you might wanna read this: 5 Most Anticipated NFT-Crypto Projects In 2022 (part 2)
What's Moonriver?
Moonriver is an Ethereum-compatible smart-contract parachain on Kusama. It is intended to be a companion network to Moonbeam, where it will provide a permanently incentivized canary network. New code will ship to Moonriver first, where it can be tested and verified under real economic conditions. Once proven, the same code will ship to Moonbeam on Polkadot.
It's done by providing a full Ethereum Virtual Machine (EVM) implementation, a Web3-compatible API, and bridges that connect Moonriver to existing Ethereum networks. This allows developers to deploy existing Solidity smart contracts and dApp frontends to Moonriver with minimal changes.
Moonriver tools and integrations include
Ethereum developer tools such as Metamask, Remix IDE, web3.js, Ethers.js, Truffle and other toolkits such as Polkadot.js apps
Oracle integrations such as Chainlink, Band Protocol, Razor, and DIA Protocol
API & Infrastructure integrations: Onfinality, Covalent
Wallets: Mathwallet, Polkadot.js, Metamask, AirGap
Partnerships with other Polkadot chains: Acala, Polkadot's relay chain, Equilibrium, Kilt, Phala, Crust
Bridges: Chainbridge, Ren, Interlay, Snowfork, Axelar
Block explorers – Subscan, Polkadot.js, Blockscout*
DeFi Protocols: Balancer, SushiSwap, Offshift, IDEX, Linear Finance, Injective Protocol
Assets & Issuance Partners: Ocean Protocol, AllianceBlock, AMPnet, Poolz, Polkastarter and Kilt
DApps: Human Protocol, Polkacover, BePro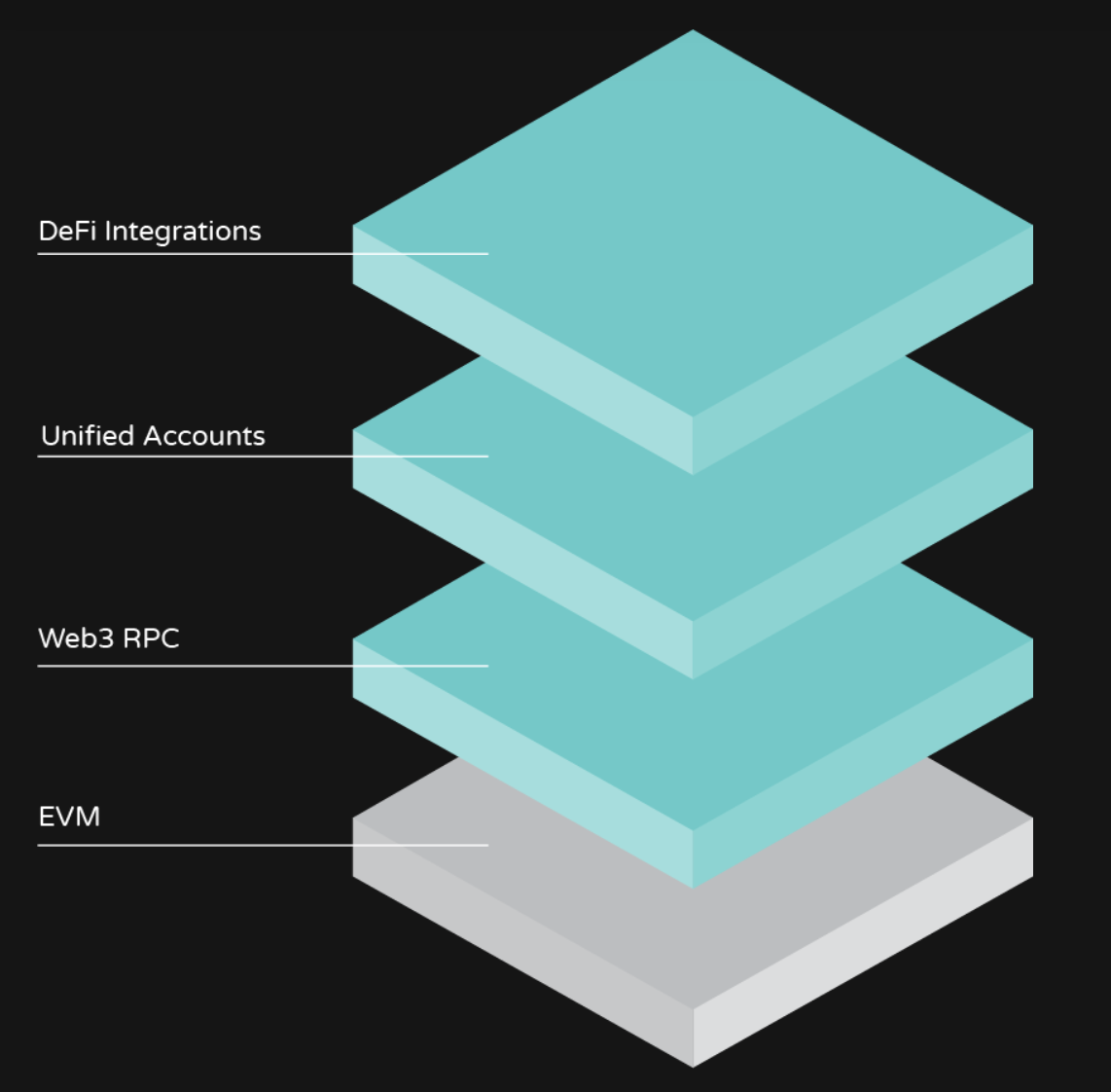 Token Information (MOVR)
As a decentralized smart contract platform, Moonriver requires a utility token to function. MOVR is central to the design of Moonriver and cannot be removed without sacrificing essential functionality. The Moonriver token uses include supporting the gas metering of smart contract execution, paying for network transaction fees, facilitating the on-chain governance mechanism.
Moreover, it is incentivizing collators and powering the mechanics around the creation of a decentralized node infrastructure on which the platform can run. The yearly inflation rate target for MOVR is 5%.
This cryptocurrency is very different from others. It has a max supply of only 10,000,000 tokens (less than Bitcoin) and 28% of them are circulating. The launch of MOVR was a big success and delivered huge gains, however, the price is now around $170 for a token with a market cap around $468 million.
The token is listed on the biggest exchanges in the world, such as Binance, KuCoin, Gate, Kraken, etc. and it has a significant trading volume on regular basis. We think this project has serious potential in the future.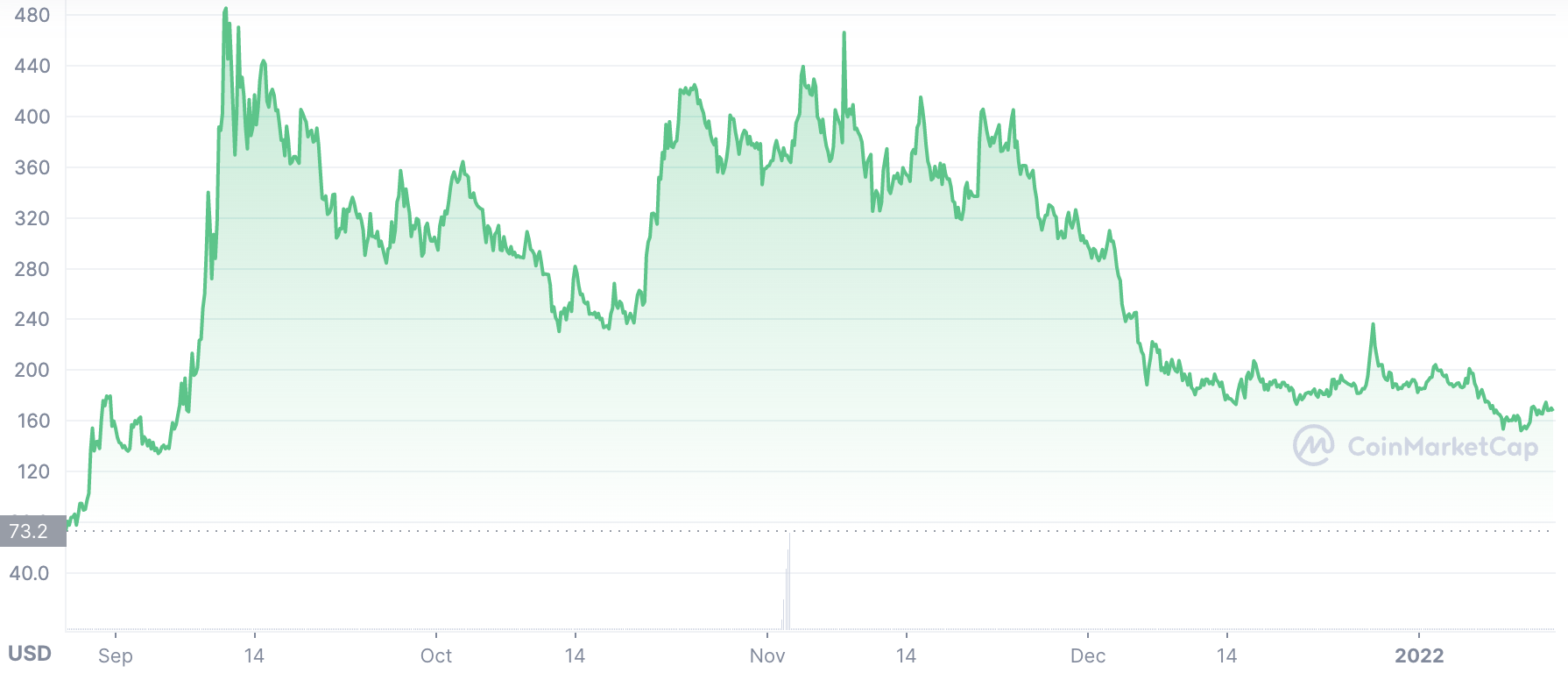 Conclusion
Moonriver is launched less than a year and it is already a #141 cryptocurrency according to coinmarketcap and more than 114,000 have MOVR in their watchlist. After a significant price decline, it is expected that this token will start to rise in value soon.
more to read
Anyone Can Create DeFi Products With This Project
These NFTs Are The Most Successful Lions 
---
NFT World News Social Media: Twitter, Instagram, Telegram, Tiktok, Youtube
---
sources: moonbeamfoundation, coinmarketcap, moonbeamnetwork
author: Rene Remsik
Disclaimer: This article is provided for informational purposes only. It is not offered or intended to be used as legal, tax, investment, financial, or other advice.