Quick Summary
NFTmall is the world's first DeFi & E-commerce powered focused on creators, supporting multichain functioning and a physically redeemable NFT marketplace.
The boom of the NFT market needs a safe and user-friendly environment, and that is why marketplaces are needed. In this blog, we'll take a look at one of the most interesting marketplaces out there, called NFTmall. NFTmall is also the world's first NFT auction house! Forget about Opensea, let's look at NFT mall.
related: Luna-Pad: The Next-Gen Multi Chain Launchpad
NFTmall Explained
NFTmall is the world's first creator-centric, DeFi & E-commerce powered, multichain & standard support physically redeemable NFTmarketplace. NFTmall is creating a universal ground for various talented artists who can showcase their talent and thus also bridging the gap between mainstream and niche digital artists.
To do so, NFTmall offers a super sleek, super easy user interface, state of the art, decentralized, creator-focused, cost-efficient, Defi & E-commerce powered, multi-chain & standard support, and universal marketplace. NFTmall marketplace also includes features like physically redeemable NFTs and futuristic features like NFTmall 3D.
"The NFT economy is a radical new imagining of the future of digital assets. Our unprecedented NFT marketplace will create transparency and opportunity by combining features of DeFi and eCommerce, enabling anyone in the world to contribute their talents to the NFT economy."
If you're an NFT creator, you can apply your collection at this link, and the NFTmall can help you with a successful start. If you want to auction an NFT, you can do that as well. But what's the most interesting about NFTmall is that it's offering to release physical NFT verification and a real-time NFT projection app this year!
Token Information (GEM)
NFTmall also has its own native cryptocurrency (running on Binance Smart Chain) GEM, which people can use for trading, investing or staking. NFTmall also plans to support its token through an automated buyback & burning mechanism and the launch of IDOs and INOs on its platform. GEM launched in September 2021 with a total and maximal supply of 20,000,000 tokens. The token is currently only available on PancakeSwap and LAtoken exchanges.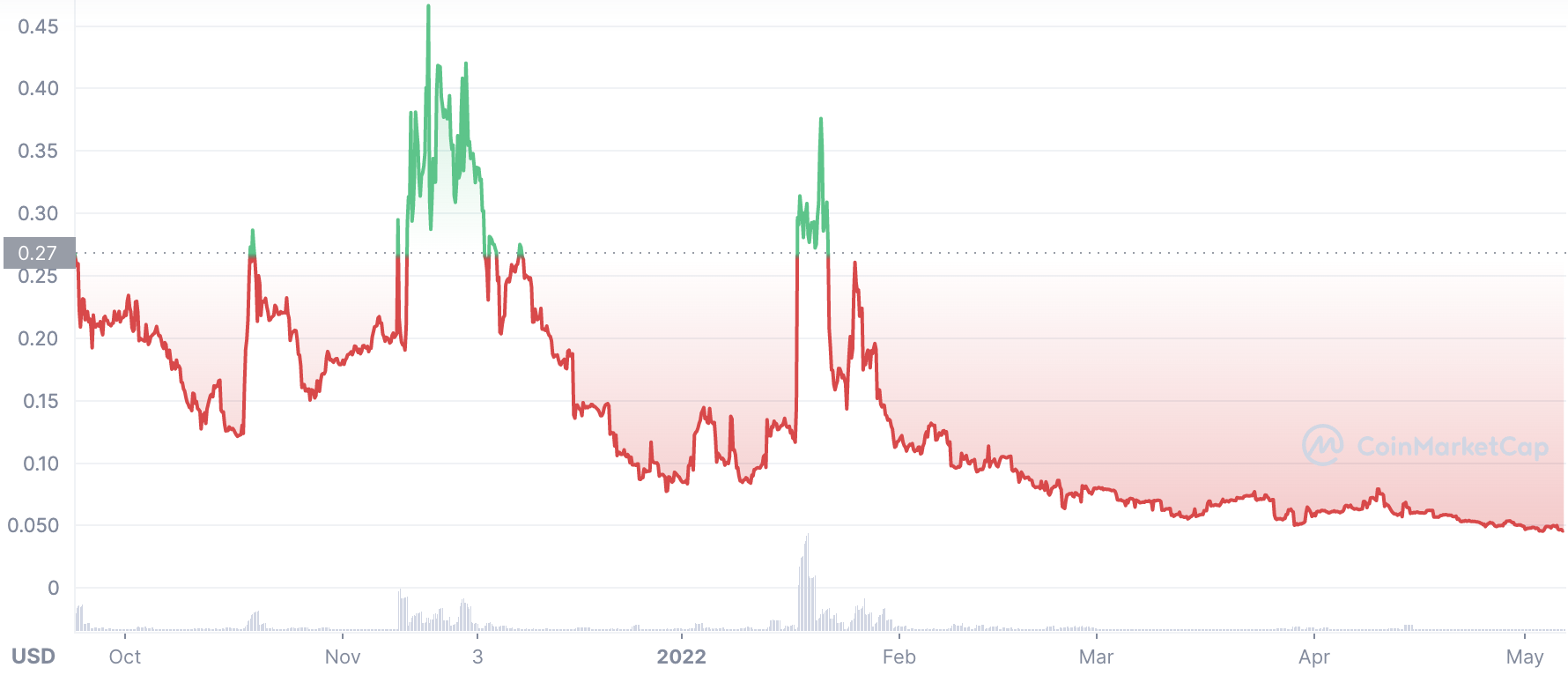 Conclusion
NFTmall showed some necessary innovation in the NFT/crypto space with several utilities that people will need sooner or later. However, the whole market is currently oversaturated with similar platforms and it may be hard for people to notice the edge of NFTmall.
Follow NFTmall: Website | Twitter | Discord | Telegram | CoinMarketCap
more to read
TOP 3 VCs To Start In The Crypto Space
IDO: Initial DEX Offering Explained
SのKIRA: The Most Elegant NFT Collection
---
Follow NWN: Twitter, Instagram, Telegram, Tiktok, Youtube, Twitch
---
sources: nftmall, coinmarketcap, twitter,
author: Rene Remsik
Disclaimer: This article is provided for informational purposes only. It is not offered or intended to be used as legal, tax, investment, financial, or other advice.