The postage industry, a stalwart of tradition, has surprisingly been an early adopter of blockchain technology, turning the heads of tech enthusiasts and collectors alike.
From as early as 2021, several post services around the world started embedding blockchain technology into their operations. Philatelie Liechtenstein, a beacon of traditional postal services, has ushered in a new era of innovation with its groundbreaking NFT postage stamp. Launched on March 29, 2023, the stamp blends classic artistry with cutting-edge blockchain technology, creating a collectible that is as much a work of art as it is a postal service innovation.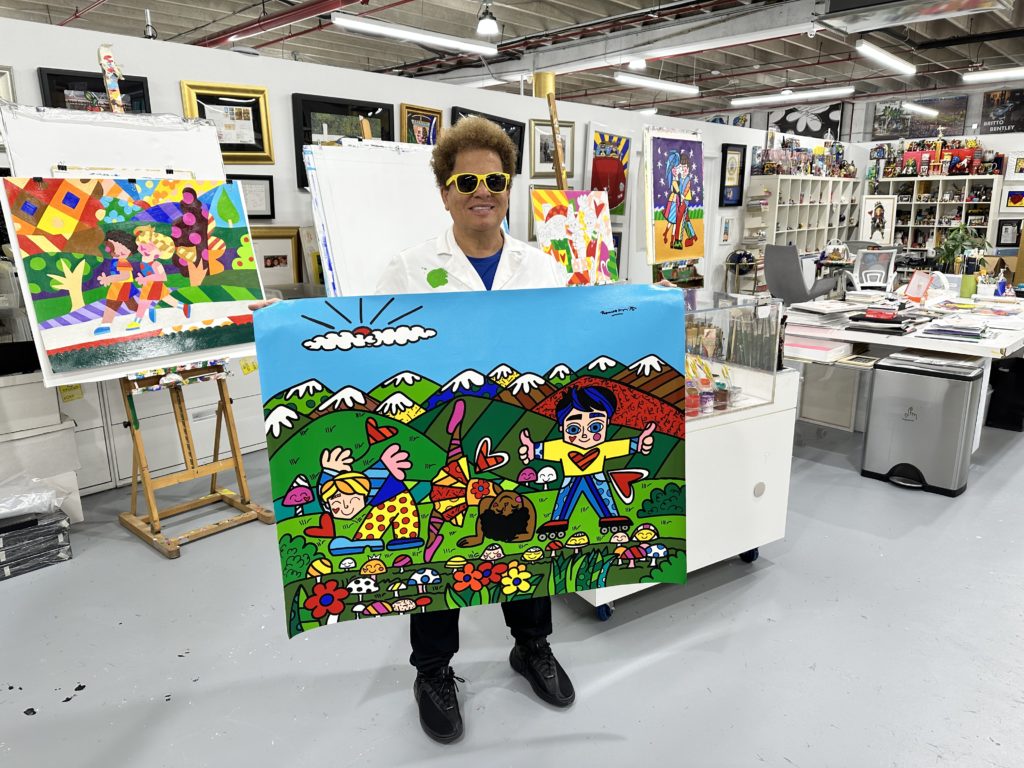 Connecting generations
Stepping into the digital age, Philatelie Liechtenstein has issued a limited-edition NFT stamp based on a brand new painting from internationally acclaimed Neo-Pop-Art artist Romero Britto. Known for his vibrant, expressive public art installations in places like Hyde Park, London, and John F. Kennedy Airport, New York, Britto has brought a distinct flavor to this novel venture. The renowned artist brings extensive artistic experience from his regular collaborations with the likes of Apple and Disney, as well as more than 250 charitable organizations around the globe.
"We are proud to have been issuing stamps for 111 years now. With our NFT Art Edition, we have issued a world novelty as limited edition with a real painting by renowned artist Romero Britto. The NFTs were created through the digital twin of the painting which is now on display in the Liechtenstein National Museum," explains Roland Seger, CEO at Liechtensteinische Post AG.
Limited to 1,500 NFTs, the unique tokens offer collectors a piece of the larger artwork, making them virtual co-owners of Britto's creation. This novel integration of art, philately, and technology bridges generations, offering a fresh perspective to both traditional stamp collectors and digital asset enthusiasts.
Liechtenstein's NFT art is built differently
The Philatelie Liechtenstein's NFT Art Edition stamp stands out in the young world of crypto-based stamps not only through its synthesis of old and new, or the collaboration with a globally recognized artist, but also its focus on unity.
"The NFT Art Edition is all about friendship. It has elements of both traditional craftsmanship, such as steel-engraving and gold foil printing, as well as the NFT whose original artwork was created by Pop Art artist Britto. He created the painting, which was then digitally divided, creating one individual NFT from each" says Seger.
Based on Ethereum's ERC-721, each physical stamp includes a unique, tamper-proof SQR code, which, when scanned using the dedicated app provided by Post Liechtenstein, leads collectors to the NFT on the Ethereum blockchain. This provides collectors with transparency and proof of authenticity. Furthermore, a wealth of information about their digital collectible is also available at their fingertips.
Notably, the physical collector's item goes beyond just the stamp. It also includes gold foil embossed packaging, a limited-edition art package, and a certificate of authenticity, all of which enhance security and value for the collectors.
A new era in philately
The launch of this NFT stamp signifies the dawn of a new era for traditional institutions like philately. Liechtenstein's official Post Service has previously embraced blockchain technology, releasing various blockchain-based stamps as early as 2021. As more postal services worldwide follow in these innovative footsteps, the fusion of art, philately, and technology is set to bring new value to stamp collecting, connecting the past with the present, and physicality with the digital world.
With these efforts, Philatelie Liechtenstein continues to stay at the forefront of technological innovation while honoring its century-old tradition. As stamp collectors enter the digital age, this NFT stamp revolutionizes the way we think about authenticity and ownership, solidifying Philatelie Liechtenstein's place in philatelic history.