Quick Summary
In 2020 alone, over $370 million was paid as ransom using cryptocurrencies to the criminal groups. With the inclusion of the NFTs being used for money laundering, the number is far more significant yet undisclosed.
Related: Scammers Are Getting Greedy And Clone Web3 Wallets To Defraud People
Untraceability of NFTs
NFTs are the best when it comes to protecting digital content and providing ownership certification, as they use immutable blockchain technology. This is the digital era and creating infinite digital copies of digit files is just a click away.
NFTs protect not only the content but also incentivize creators. Everything was great until people started using NFTs to launder money. NFTs are backed by cryptocurrencies and work on blockchain. Usually, all blockchain transactions are publicly traceable, but people have found ways to mask their identities by encrypting the transactions in multiple ways. So practically, there's no way governments or agencies could track the transactions back to you.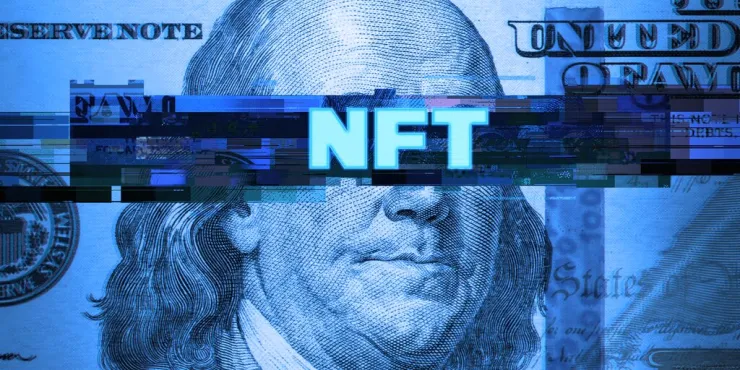 Laundering money with NFTs is simple yet untraceable. The price of NFTs is set by the creators or seller and not by the market – and that's where the actual problem begins. Anyone can list NFT on an NFT marketplace, and a simple image can be listed for millions of dollars. There are many ways to buy cryptocurrencies anonymously and then buy NFTs with a mere click. The process is executed by converting fiat into cryptocurrencies and buying an NFT project with a stable or rising value.
So How Does It Work?
For instance, you are in possession of a large amount of fiat from questionable sources, and you are sitting in country A. You need it in country B where you are travelling to. Immediately upon landing you will simply buy crypto and then NFT with that. (You can directly buy NFTs with fiat, but that will be a traceable transaction as your card company or bank will be processing it). Once you land in country B, you can sell the NFT and get back your crypto. There are two ways to use crypto. You can cash out your amount directly and use it. However, the second method is simple where you use crypto to pay your bills or buy gift cards, iTunes vouchers, and prepaid credit cards.
Conclusion
Though it's been a very alarming situation for authorities to tackle, there are still ways to mitigate the issues. Crypto exchanges and marketplace must include KYC to trade, and traders must use two-factor authentication to save themselves from getting rekt in the crypto space.
more to read
Passive Income From NFTs In 2022
Follow NFT World News: Twitter, Instagram, Telegram, Tiktok, Youtube, Twitch
sources: Twitter
author: Tatiana Cernochova
Disclaimer: This article is provided for informational purposes only. It is not offered or intended to be used as legal, tax, investment, financial, or other advice.