NFTs are virtual assets that exist on a blockchain ledger. They have exploded in popularity this year, as enthusiasts spend enormous sums of money on artwork and other items that exist only online. It isn't easy to keep up with all the news in the NFT sphere, as it is booming every day. We have therefore picked up the most interesting NFT news from the last week. Let's pop in the new week with these easy to read news and catch up with some new interesting information. 
TOP News of the week: eBay announced it taps into NFT craziness and allows sale on the platform
eBay Inc allowed the sale of NFTs for digital collectibles like trading cards, images or video clips on its platform.
In the short term, an NFT inventory will be provided to sellers who meet the standards of eBay. Users can expect to see programs, policies, and tools that will let them buy and sell NFTs across a broader range of categories.
Jordan Sweetnam, senior vice president and general manager for eBay's North America market, said:
"In the coming months, eBay will add new capabilities that bring blockchain-driven collectibles to our platform,"
The announcement comes after eBay said it was open to the possibility of accepting cryptocurrency as a form of payment in the future.
NFTs are usually bought with the cryptocurrency ether or in dollars and the blockchain keeps a record of transactions.
A collection of nine rare CryptoPunks sold for $16.9 million during an auction at Christie's
The auction was the venerable house's first big NFT sale since Beeple's EVERYDAYS: THE FIRST 5,000 DAYS, the digital collage that went for a record $69 million in March.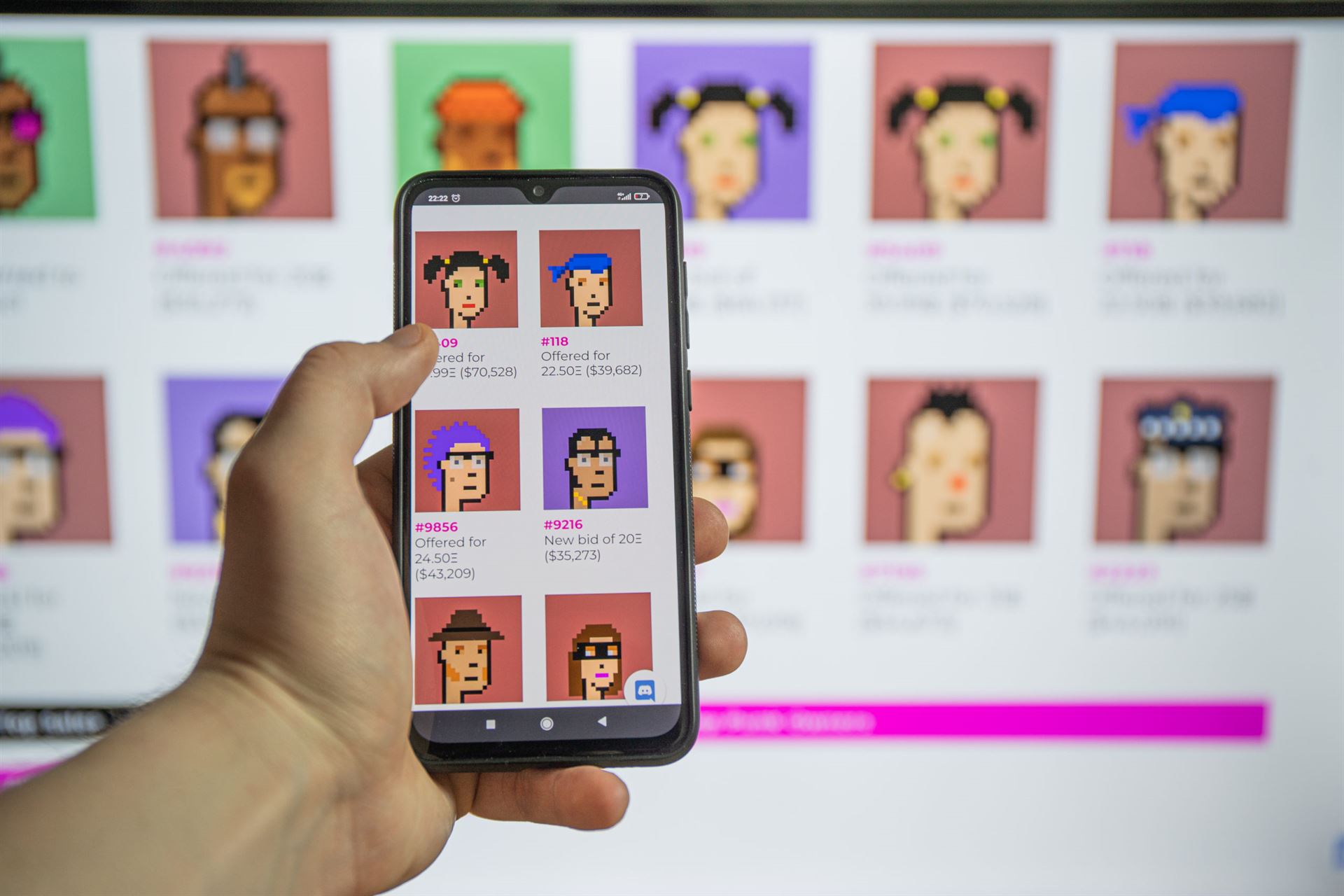 CryptoPunks are a historic series of 10,000 NFTs from a developer called LarvaLabs. The tokens are attached to tiny, pixelated portraits of randomly generated faces, each one is unique. They have been introduced in 2017. Since then they've become some of the most prized digital collectibles in crypto. Individual CryptoPunks have sold for upwards of $7 million.
Among the 10 most expensive individual NFT sales ever, three were CryptoPunks.
Christie's was the first major auction house to get in on the NFT phenomenon when it sold a Bitcoin-themed physical artwork tied to an accompanying NFT last fall.
Ex-Fortnite, Call of Duty Developers Raise $21M for NFT Game Big Time
The new startup's name is Big Time Studios and its first game is Big Time. It is an Ethereum-based adventure. It lets players battle together and amasses valuable loot and rewards.
Big Time will launch into access in early 2022. The fantasy role-player begins "at a school at the end of time" run by Albert Einstein. Players will quest together through time and historical battles as they seek adventure and rare NFT items.
Big Time Studios is led by someone who has experience in the crypto games scene. CEO Ari Meilich helped spearhead NFT-driven gaming as a co-founder of Decentraland.
One key difference with Big Time Studios' approach to NFT-driven gaming is a simplified and potentially bigger user-friendly approach to asset custody and management. Rather than force players to manage their own NFTs, as well as deal with transaction fees, Big Time will host wallets and hold onto their assets in an off-chain custody system, said Meilich.
Meilich stated: "There's no more risk of people losing their private key, which is a problem that I've encountered repeatedly with Decentraland, where people will spend hundreds or thousands of dollars, and they will be very upset because they lost the private key. And there was really nothing we could do on our end to help."
That's a big shift compared to most crypto games.
Players may still choose to mint their NFT assets and move them to an external wallet. There they can be sold, fractionalized, or possibly used in other Ethereum-based games.
Big Time Studios is open to building in the capability to allow players to use those withdrawn assets with other blockchain platforms besides Ethereum—but only if significant demand surfaces.
Emily Ratajkowski sold an NFT for $175,000 in an auction at Christie's
The token is tied to an image called "Buying Myself Back: A Model for Redistribution," which takes its title from a piece Ratajkowski wrote for The Cut late last year.
In the essay, she describes the uncanny experience of realizing one of her Instagram posts had been repurposed by the artist Richard Prince for his controversial "Instagram Paintings" exhibition. The works in the show were essentially large, printed versions of popular Instagram posts; one of Ratajkowski's, which was displayed without her express permission, was priced at $90,000.
"Buying Myself Back: A Model for Redistribution" is a composite photo of Ratajkowski standing in her New York home, in front of another Prince piece (also featuring Ratajowski) currently hanging in her Los Angeles home.
Ratajkowski told The New York Times last month: "As somebody who has built a career off of sharing my image, so many times — even though that's my livelihood — it's taken from me and then somebody else profits off of it. To me, this digital marketplace is a way to communicate this specific idea that couldn't exist in a different way."
Christie's said it planned to accept payment for the NFT in fiat money, rather than ETH the cryptocurrency that's used for transactions on the Ethereum blockchain.
Source: decrypt.com
and how to make money with them if you are an artist!
There is much more coming this week so stay tuned and follow us on our socials for more news and interesting information
Dominika