Quick Summary
Ninja Squad NFT is a unique collection of 8,888 Ninjas living on the ETH blockchain with their own token (NST). The minting price for 1 NFT was 0.08 ETH and now it's 0.35 ETH!
The rise of non-fungible tokens (NFTs) is very present since 2021 and many projects are created on a regular basis. While many NFT projects focus on artworks, there is one NFT collection that offers more than just art. They've got a lot more than that. This project is called Ninja Squad…
related blog: These NFT Bulls Rocked OpenSea!
What is Ninja Squad NFT Project
Ninja Squad is a special NFT collection of 8,888 Ninjas running on the Ethereum (ETH) blockchain that has launched in November 2021. This project is a crypto trading community with a focus on education, gaming, and bringing utilities into the NFT world. The goal of this project is to enable financial freedom for its community through Web3, crypto and NFTs.
The project has a team of 20+ professionals who create crypto-related tools, content, and products that gained the attention of many people, and as a result, they were able to build a huge community consisting of thousands of members. The minting price for 1 NFT was 0.088 ETH and sold it out within minutes! The Ninja Squad collection has many unique traits and the rarest NFTs are deep-alpha, spectator, WAGMI and female ninjas.
Now, the floor price for 1 Ninja Squad NFT is 0.35 ETH with a huge trading volume of 1.7k ETH on Opensa. The popularity of their NFTs got even bigger after Ninja Squad launched their very own token, called Ninja Squad Token (NST). Imagine you own an NFT and it earns you crypto every day, specifically 1 NST token per day for one NFT. That's how this project works!
Token Information (NST)
NST is a token made by the Ninja Squad project with many utilities. One of the most notable benefits is that all the NFT holders earn NST tokens every day and the number of tokens paid out to you depends on the rarity of your NFT. Thanks to NST, you'll get access to animated educational series that will help you learn how to build, trade, and grow in the crypto space.
NST is the currency for their upcoming merch collection, NFT collections, and IRL activities with partners. You can also use NST in their P2E game or subscribe to custom-built trader tools for 15 NST per month. There's a max supply of 10 million NST tokens and they're available for trading on the SushiSwap exchange. If you want to see more details about this token, check it out on coinmarketcap.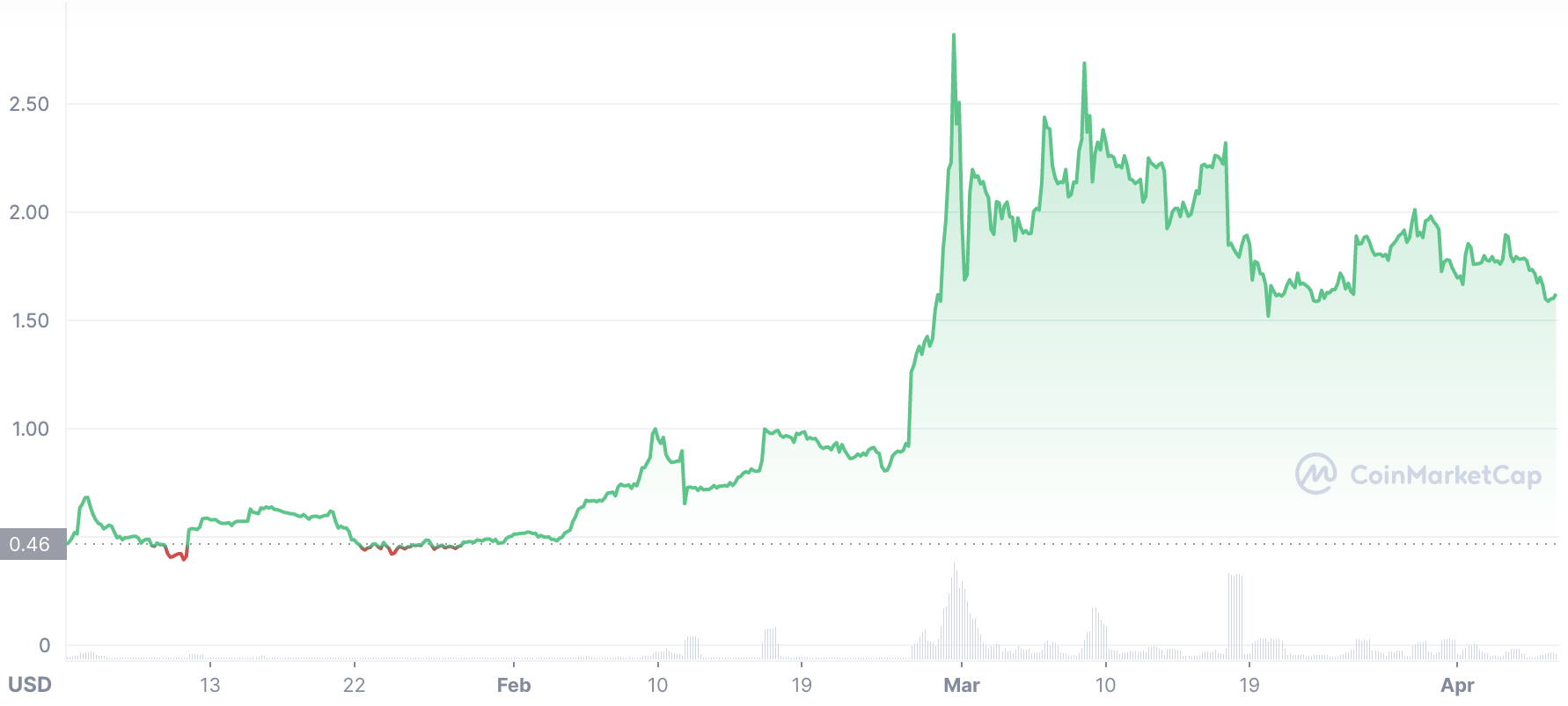 Conclusion
The crypto space is booming in popularity and creativity at the same time. Ninja Squad is one of the most interesting NFT projects that lets its users earn passive income by holding the NFTs. This is the next trend in the crypto space as we could see the airdrop of ApeCoins for BAYC NFT holders. However, Ninja Squad is still at its beginning while BAYC is well overvalued.
Follow Ninja Squad: Website | Twitter | Medium | Instagram | Discord | Opensea | YouTube |
more to read
Elrond Is Bringing Important Innovations Into The Crypto Space
WhitePigeon Network – A True DeFi Revolution
---
NFT World News Social Media: Twitter, Instagram, Telegram, Tiktok, Youtube
---
sources: ninjasquadnft, twitter, opensea,
author: Rene Remsik
Disclaimer: This article is provided for informational purposes only. It is not offered or intended to be used as legal, tax, investment, financial, or other advice.