Binance – the leading crypto exchange, is entering the NFT niche as many have expected. The crypto markets leader is going to launch the NFT marketplace in June. The new marketplace will bring together artists, creators, and crypto enthusiasts from around the world.  The biggest players not only from the crypto industry are joining the space, and therefore the nonfungible tokens will disrupt many industries.
Binance wants to have a piece.
This news was announced yesterday. Binance's goal is to create the most compelling metaverse with one-of-a-kind offerings and exclusive collaborations, paired with a seamlessly designed and intuitive digital platform to bring together artists, creators, and crypto enthusiasts from around the world.
Furthermore, Binance NFT will share the same account system as Binance.com, allowing users to access the marketplace alongside our other ecosystem offerings. We may expect a packed lineup of premier exhibitions and NFT collaborations, along with Binance's industry best liquidity and all with minimal fees for users and creators.
This is huge news for the whole crypto ecosystem, and it confirms the bright future for non-fungible tokens. Binance is joining the NFT marketplaces currently live on the market, as we described in the article last week.

What is the purpose of NFTs?
The competition is healthy for any organic growth to provide the best service. But how we can use the NFT's? Let's have look at variations of utilities to better understand their whole purpose.
As per the known and credible blogger Matty there are more than 25 industries that can be disrupted by NFTs.

Gaming ecosystem
The most interesting application of NTs might be video games and virtual reality land ownership. Video games already have vibrant economies and marketplaces. NFT land allows anyone to enter these economies with a business model and earn revenue. The sandbox style games such as Minecraft and Roblox have attracted enormous followings. Now with the ability to create environments with digital asset scarcity, in game economies have an opportunity to evolve in way never seen before.
Crypto based NFT items my hold an edge over more prevalent methods, as they simplify the ability to upgrade weapons and maintain that added value in secondary markets. It as now possible up to know to have another gaming item utility rather than to use it inside the game. From now on as NFTs you can exchange them outside the games on the secondary marketplaces as mentioned above Binance or many NFts will have cross chain utility.
Online Gaming industry is has huge potential of growth. The global gaming market was valued at USD 162.32 billion in 2020 and is expected to reach a value of USD 295.63 billion by 2026, registering a CAGR of 10.5% over the forecast period (2021 – 2026). Game developers across emerging economies are continually striving to enhance gamer's experience, launching, and rewriting codes for diverse console/platforms, such as PlayStation, Xbox, and Windows PC, which are incorporated into one product provided to the gamers through the cloud platform.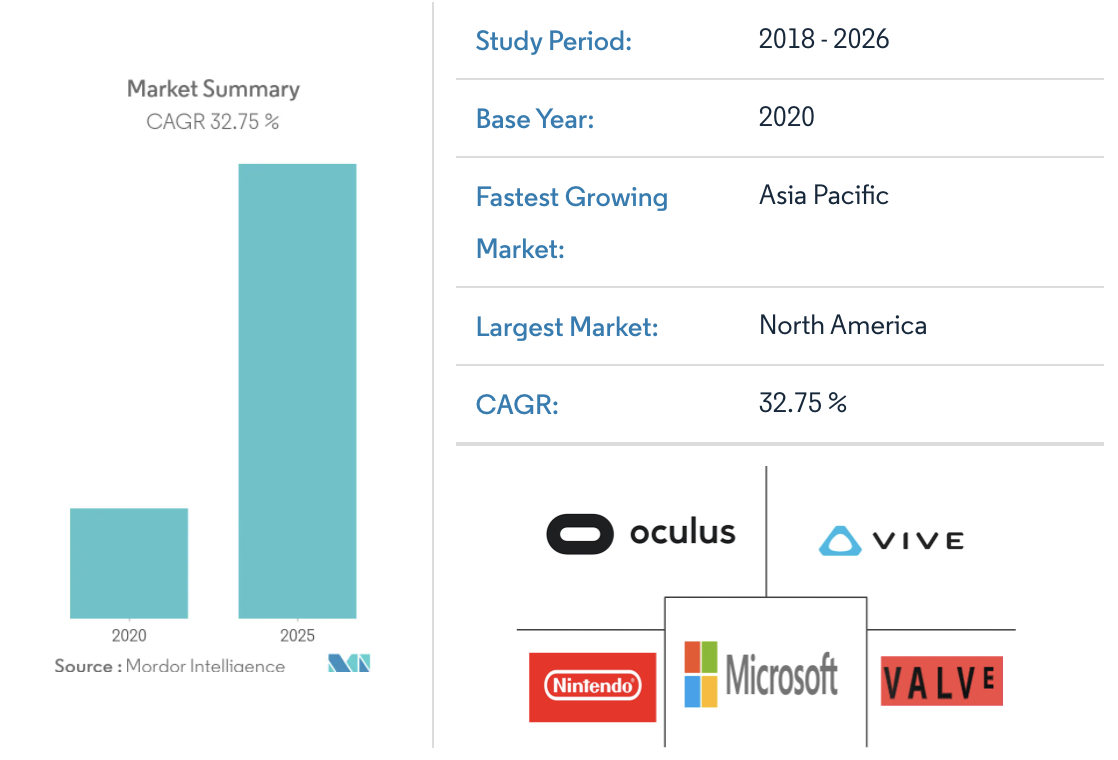 As an not direct news supporting the idea of crypto industry is that Asian Video Game Publisher Nexon Buys $100M in Bitcoin to diversify its cash position.
Nonfungible token Art as an asset class
Art is highly controversial industry when it comes to value and utility. Art, spesificially hight value fine art, is seen as: culturally significant, historically known, scarce and difficult (or impossible) to replicate, and financially significant.There are many proppentets of art who consider it an asset class, with similarities to the commodities and equities market.
Art has several characteristics that make it an attractive investment. It acts as a store of value, it has the potential to generate revenue through lending and showcasing, and it has a low correlation to other financial instruments, like stocks and bonds. This being said, it has some characteristics that prevent it from being considered a true asset class. It is illiquid, has a transactional cost, high transportation costs.
A study of fine art from 2000-2010 showed the many fine art indices outperforming the S&P 500 over a 10 year period. All this while carrying a volatility profile similar to the S&P over this time. Art as an investment vehicle is on par with private capital allocated to hedge funds to private equity. The private art market is valued at $ 4,3 T compared to $1,9 T invested in hedge funds, and $2,5 T is invested in private equity funds.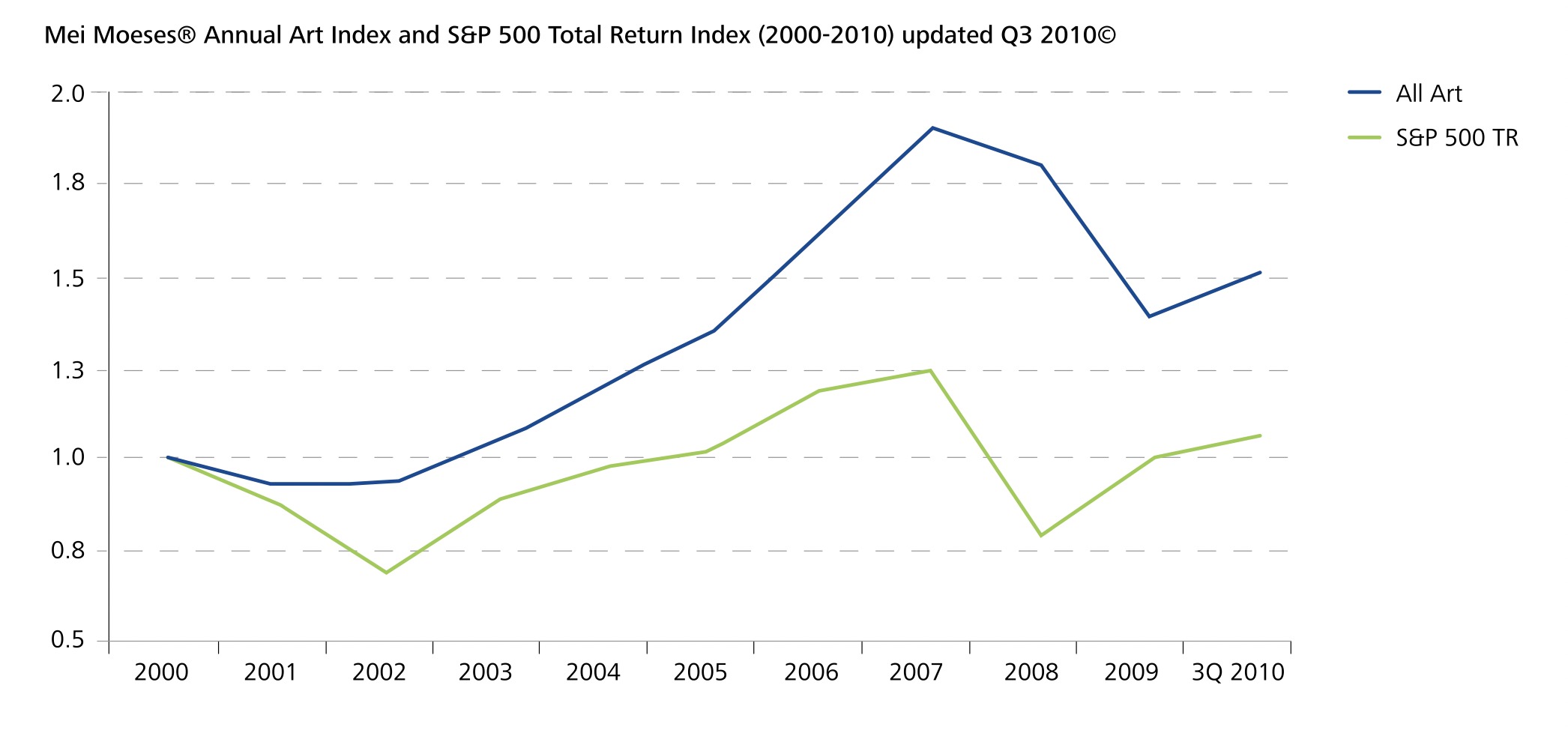 The composability of ERC-20 and ERC-721 assets allow crypto to address many of the issues plaguing the traditional art world, and preventing it from becoming a financialized asset class. Digital art can be transferred instatntly without the need for the expensive transportation. NFT art can be bought and sold in public marketplaces, with far less intermediaries than currently exist. The blockchain industry has positive impact also on art industry.
The Event Ticket Industry
The event ticketing market is a $47B industry. This can be completely consumed by NFTs while eliminating the need for third-party brokers, such as Ticketmaster and Stubhub. NFTs allow the publisher to set resale revenue fees, which eliminates black market ticket scalping. NFT audibility ensures against ticket fraud. An NFT ticket also can act as a permanent souvenir of a life experience that the token holder can display to the public. An example is an artist like Talyor Swift, which offers VIP ticket packages up to $5K, including exclusive seating, VIP lounge access, and exclusive merchandise. This could easily be an NFT that provides concert of lifetime access to these concert events. Another interesting aspect of tickets is the collectible nature that tickets hold. Sports tickets can be as valuable as collectibles.

Influencer and Community Ecosystems
The influencer economy can be summarized as the advertising reach of individual persons using social media, streaming, gaming, music, and video. Reportedly a $ 9,7 B industry in 2020.
As an example, Superfarm is a community-based NFT launchpad founded by the crypto Youtuber: EllioTrades. This project has reached a market cap of $207 M with its reach alone. Fans can trade and collect exclusive NFT collectibles from their favorite creator. Owning such collectibles grant holders exclusive access to other NFT collectibles and experiences, events. This is just a small example.
Another one is in case of Trustswap launchpad there are various possibilities how to get an allocations in new projects incubated. If you own any Flaschlaunch project Golden ticket NFT, you have better change to win the ticket.
This is just a summary of various NFT features, and please be aware it is the first part, and we will update you soon with the broader list.
Summarizing it the key NFT features are :
The composability of NFT allows fine art to be better monetized
The digital nature of NFTs allow them to make video games and virtual reality assets more tangible to players and communities
The transaction history adds a layer of depth and can accrue additional value of some famous person as a previous owner
The flexible nature of NFTs allow them to accrue value based on their performance in a system
The programmability of NFTs allow them to replace current ticket technology
The permanent existence of NFTs allows moments in time, such as historic music concerts, to hold sentimental value, social value, and potentially collectible value.
Eastboy