Quick Summary
With a massive increase in popularity of NFTs, there are new projects that want to stand out from the crowd. The latest project is Bitcolors that created 1,000 new and unique colors and want to sell them as non-fungible tokens. 
---
Non-fungible tokens (NFTs) are full of surprises. Basically, anything can be turned into a digital form, even colors! There are many different types of NFTs, such as collectibles, utility tokens or the ones with the theoretical value. These NFTs are something like a whole new type of asset class. Now let's take a look at colors that are being sold as non-fungible tokens. 
BitColors
Speaking out of the box, a new NFT project is looking past digital art. The project known as BitColors features a collection of 1,000 handcrafted NFT colors. As a result, they are creating a rabbit hole where users are allowed to own and trade colors that may be the most appealing to art lovers. 
"BitColors bring color to the NFT world".
BitColors is one of the newest NFT projects with a goal to leverage this technology for a particular purpose. The project development team revealed that users will own color rather than owning a digital collectible or "profile picture collection piece". There are 1,000 new and unique colors generated by the team. Owning a color has not been possible before, but with the help of NFT technology, that is no longer a pipe dream according to the team.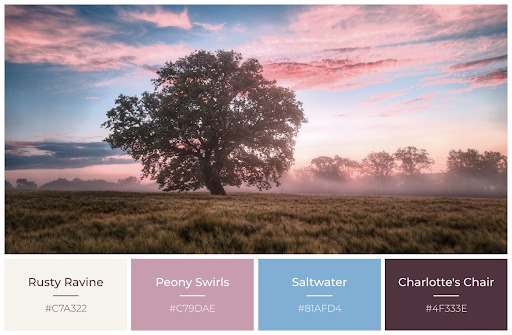 The team behind BitColors wants to bring a different form of utility to owning non-fungible tokens. The team states how creating a new set of soulless avatars is not what BitColors is about. Instead, the focus shifts to art and fun, allowing value to be derived from the heart and soul rather than artificial "rarity traits".
In BitColors, every color is handcrafted and without any artificially predetermined trait. Users will have the freedom to decide the value of each color. One interesting thing about the BitColors project is that the team has limited the collection to a relatively small number of one thousand pieces. With only 1000 NFT colors, the future value is likely to skyrocket due to scarcity.
There is no possibility of getting BitColors for free or through early access. Additionally, the team opts for no presale, whitelists, or airdrops, as these options would reduce the value for all the collections. To ensure the colors gain recognition and use cases, BitColors will build relations with artists and other entities to broaden the collection's reach.
Conclusion
NFTs are definitely here to stay. The underlying tech behind the sector packs such immense potential. Although the rave of the moment is to buy an NFT at a cheap price and flip it for a massive profit, the future of the sector and possible use cases will likely extend beyond what we are already familiar with. In the long run, only projects that bring something unique will stand the test of time.
more to read
This is How Many Adults Trade Crypto in 2021
Sci-fi NFT Game Parallel Valued at $500 Million
Sentiment: positive
---
sources: coinmarketcap, coingape, newsbtc
Rene Remsik
Disclaimer: This article is provided for informational purposes only. It is not offered or intended to be used as legal, tax, investment, financial, or other advice.