Quick Summary
PIVX is a cryptocurrency project that launched in 2016 and focuses on data security, open-source blockchain, and its own DAO. PIVX also has its own PoS reward mechanism which works even from a cold wallet.
In the last few years, many cryptocurrency companies were created, but there are also some projects that are considered "veterans", like PIVX. Is this cryptocurrency still relevant and has it potential in the future? Let's find out together.
related: Coin98: Everything For Crypto
What is PIVX?
PIVX, or Protected Instant Verified Transaction is a crypto project that went live in 2016, a little before the great crypto pump in 2017. PIVX believes it is your right to keep your data secure while transacting online. PIVX is a decentralized, MIT-licensed open-source, fair-launched blockchain project that is managed, developed, governed, and stewarded by a community-driven decentralized autonomous organization (DAO).
It has been designed, built, and tested using advanced cryptography protocols to provide, first and foremost, user Financial Data Protection. While PIVX is basically based on Bitcoin's foundation, it has undergone extensive proprietary development and integration. PIVX, the platform's native coin is using the Proof of Stake (PoS) consensus algorithm.
Advanced PoS
PIVX's powerful PoS is enhanced by the Time Protocol v2 and Cold Staking features, ensuring improved currency security and the ability to safeguard the network and collect staking rewards when coins are cold-held offline on a hardware wallet. The APY rate is flexible, so check out the PIVX website for more info on the APY at the moment.
Additional Perks of PIVX
PIVX is fully compliant with the Financial Action Task Force's (FATF) Anti-Money Laundering and Counter-Terrorism Financing (AML/CFT) regulations. These regulatory authorities keep track of the rules and laws that govern the use, transmission, and legality of digital assets and the data that goes with them.
PIVX also includes a second layer of functionality via a Masternode network, which provides a decentralized governance mechanism of voting; and is currently developing new features for this layer, such as deterministic masternode lists, long-living masternode quorums (LLMQs), and more, as well as adding the anonymity protocol zk-SNARKs Sapling to staking and masternodes—all of which are heavily customized.
PIVX Token
PIVX is a native token for the PIVX platform with a total supply of 69,222,565 tokens. All of them are already circulating, and the market cap of PIVX is $8.3 million at the moment. The token has a small trading volume, but that is also caused by a significant market crash that took many cryptos down. 
PIVX is down 99% from its all-time high level in 2018 and possesses high potential for at least several hundred percent returns in the future. It's listed on the most prominent exchanges in the crypto space, such as Binance, KuCoin, Bittrex, etc. What is your price target in the next 1 or 2 years? I think that at least $1 per token is very realistic.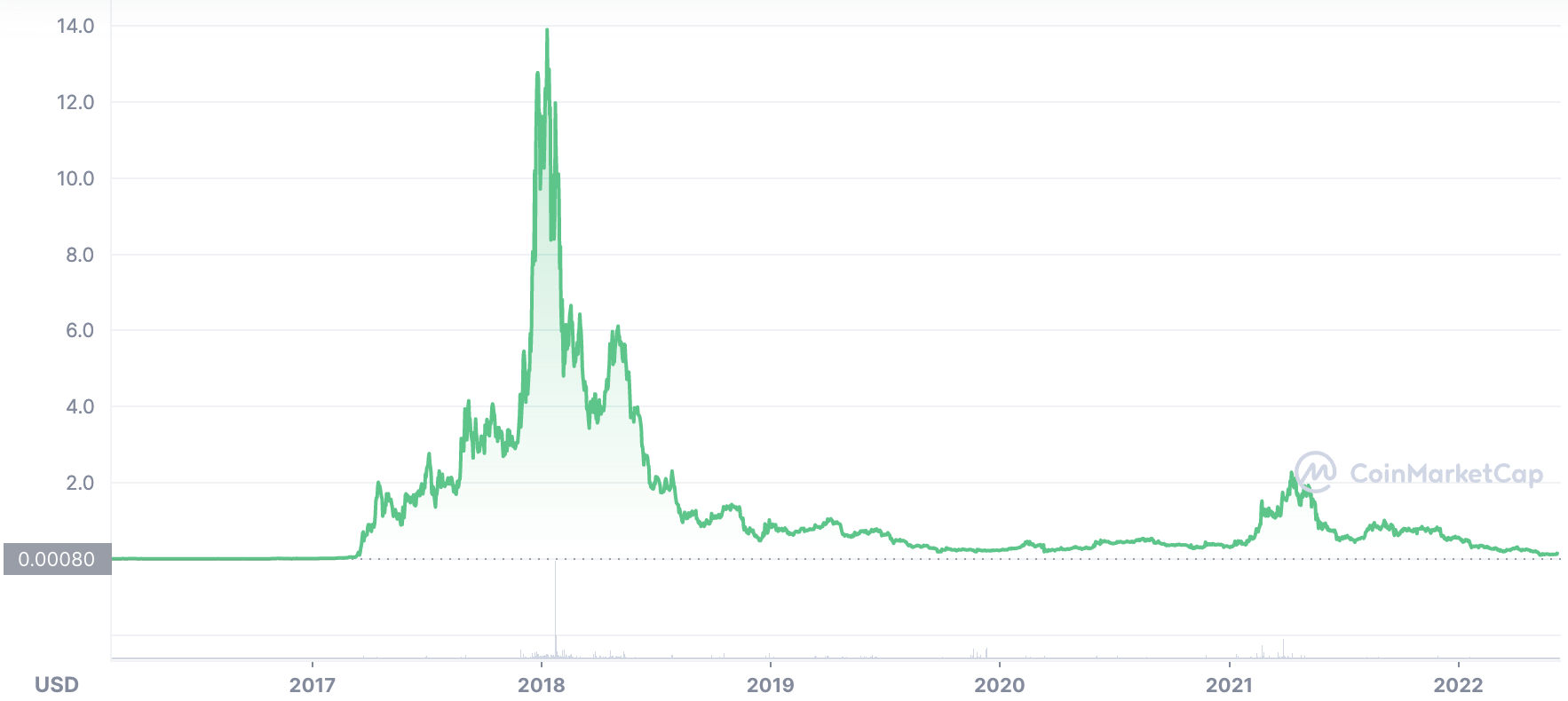 Follow PIVX: Website | Twitter | Medium | Discord | Instagram | Telegram | CMC |
more to read
Starbucks Has Entered The Realm of NFTs
Bella Hadid is Dropping an NFT Collection Called Cybella
Millionaire Land: Answer To Earn Crypto
---
Follow NFT World News: Twitter, Instagram, Telegram, Tiktok, Youtube, Twitch
---
sources: pivx, coinmarketcap, twitter
author: Rene Remsik
Disclaimer: This article is provided for informational purposes only. It is not offered or intended to be used as legal, tax, investment, financial, or other advice.