Quick Introduction:
DOGAMI is play-and-earn virtual companion that's ready for the metaverse. In a way, it's like a cross between a game and a lifestyle app. There are numerous activities available in what Dogami calls "The Petaverse." Players can play, earn, compete, and socialize. It is possible that each player has their own motivations and objectives within the game. Its ultimate goal, however, is to conceive the world's finest and most irregular virtual dog, Dogami.
Basic Overview
An experienced team of founders with a history of entrepreneurship at the highest levels makes up the company's founder team. As well as being the Co-Founder and CTO of Dogami, Bilal El Alamy has held central positions at several other Web3 companies. Most of them have to do with the Tezos blockchain.
On the advisory side, the project has a few excellent advisors. Sebastien Borget, Chief Operating Officer and Co-Founder of The Sandbox, as well as Yat Siu, Chairman of Animoca Brands, are all widely known in the Web3 space.
There are some community managers who help manage the community who are heavily focused on development and artistic aspects.


NFT Game Assets
Each Dogamí is one-of-a-kind and can be identified through a variety of visual and non-visual characteristics. Various features will have a significant impact on the rarity score and scarcity rank of a Dogamí. Rarity ranking is an indicator of how rare a Dogami's combination of stats and features is, despite the fact that all NFTs are unique.
Visual Features
Rarity Tier (Bronze, Silver, Gold, Diamond)
Eye Color
Fur Color
Breed
Non-visual Features
Personality (Dominant and Recessive)
Dogamí Stats (Vitality, Robustness, Intelligence, Friendliness, Obedience, Bonding)
Body Attributes
Dogamí Group
Gender
NFT accessories such as collars, hats, and pet accessories will also be available for Dogami. One could also rename a Dogamí to personalize it even more.
All Dogami are created by combining different unit variations. There are four traits involved: Fur Color, Eye Color, Personality, and Rarity Tier. It can either be male or female, which is a 50/50 chance. There's also the breed, which has an equal distribution in the first NFT drop.
All combinations of random unit variations have a specific probability of appearing. The higher the rarity score, the lower the likelihood of any particular configuration. As a result, the rarity score impacts the overall Dogamí score more than any other characteristic.
An overall population rarity score is calculated by combining individual unit variations. In addition, it will only change when new NFTs are dropped. Changing occurrences of some traits could result in variations in scores.

Tokenomics
A $DOGA is more than a native currency in the Petaverse. During the relationship between pet and owner, $DOGA represents the energy that is generated. Players have to spend $DOGA on their Dogamí to generate more energy in the form of $DOGA and, in doing so, increase the player-pet bond.
The Petaverse is accessible to anyone who has $DOGA. For certain activities within the Petaverse, players need a minimum amount of $DOGA.
$DOGA is a practical and scarce resource. In this game economy, only 1,000,000,000 $DOGA are available. The token is built using Tezos FA1.2.
The $DOGA token cannot be used outside the ecosystem. It is the sole purpose of the issuer (Dogami Sàrl, Switzerland) to accept $DOGA tokens for in-game goods and services. Tokens are not refundable. For registration and participation, players must possess a minimum amount of $DOGA tokens in order to access the ecosystem.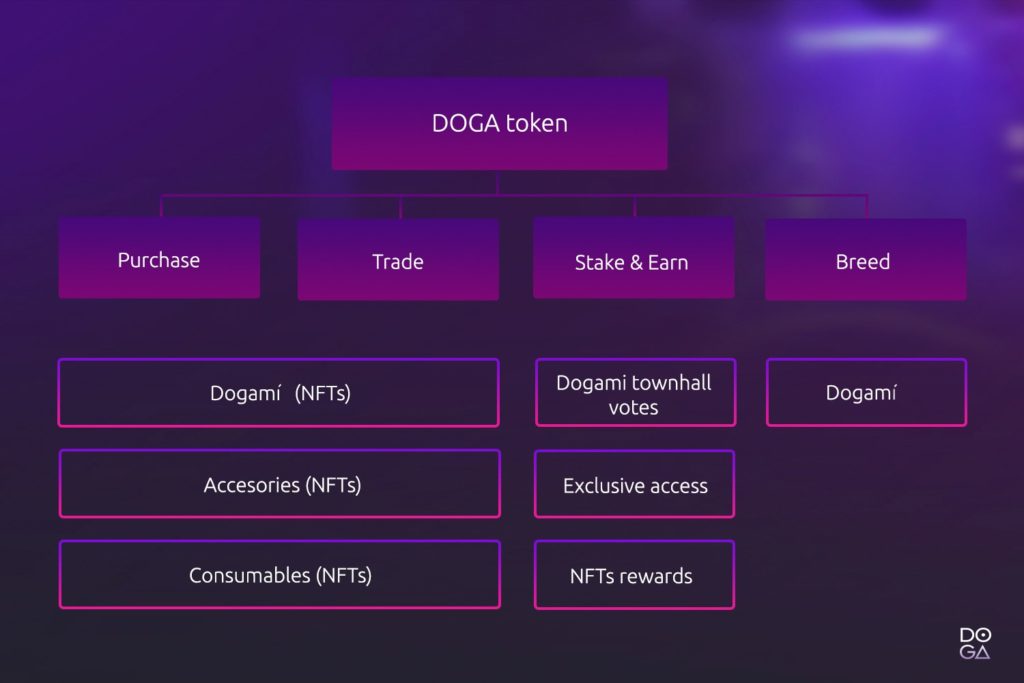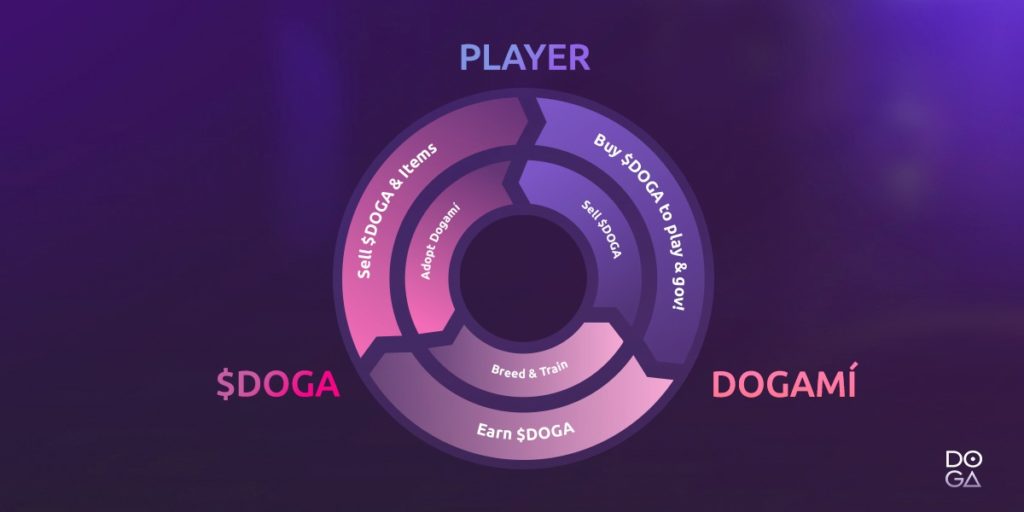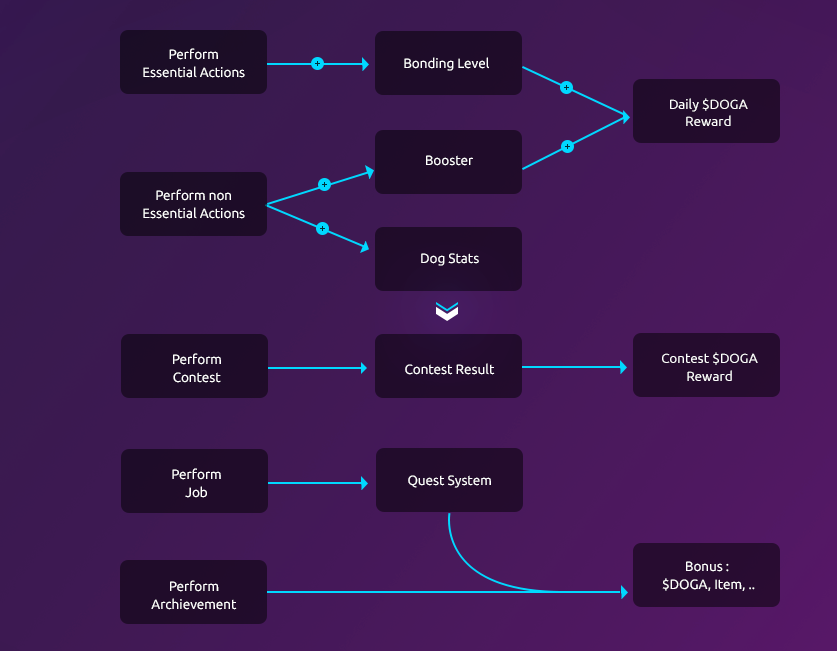 Roadmap
In the whitepaper, Dogamí has a general timeline divided into quarters of when they would want to have things done or released. However I did not find any 2023 roadmap.
The Petaverse is all around us – Q4, 2022
Launch of immersive social experience
Launch of first PVP experience
Introduction of selective cross-breeding
Introduction of geospatial gaming features
Social Media Statistics
| | |
| --- | --- |
| Platform | Followers |
| Discord | 88,0k |
| Twitter | 99,4k |
| Instagram | 11,6k |
| Linkedin | 5,8k |
| Telegram | 2,1k |
| Medium | 1,2k |
Conclusion
In conclusion, Dogami offers a unique and engaging gaming experience that combines play, earning, competition, and socializing. With a team of experienced founders and notable advisors, the game offers one-of-a-kind virtual dog NFTs with visual and non-visual features that contribute to the rarity and scarcity of each Dogami. Players can personalize their Dogami with accessories and increase their bond through the use of $DOGA tokens. If you're looking for a fun and exciting metaverse game, Dogami is definitely worth checking out.