The world is going through the biggest changes in the last few decades, fueled by digital and virtual cultural adaptations. People didn't always use the internet and they had to do everything offline. Now you can do anything online from ordering Persian food to watching your favorite show on Netflix or actually working 100% remotely from your laptop.
Several companies changed the world forever in the last couple of years without you necessarily realizing it. Airbnb shaped the housing market, Uber changed the taxi industry and Zoom changed the way we have meetings, and they all did that online. Now there's QORPO that's changing the metaverse gaming experience for the better.
Did you know that The Walking Dead Offers NFTs During Their Final Season
QORPO Background
QORPO is a relatively young company created in 2018 with an unorthodox focus at that time but now it's a subject of the mainstream. QORPO created Trade Race Manager which is a racing game fueled by cryptocurrencies and non-fungible tokens (NFTs) running on the blockchain to shape the gaming industry. While many industries are modernized, gaming is still using an old model of pay-to-play but now there's a new revolutionary gaming model that went mainstream in 2021, called play-and-earn (P&E).
The first years were full of learning, however, 2021 was the year when QORPO already had 3 live products (Trade Race Manager, QORPO Market and QORPO Wallet) and another one on the way (CyberTrade). The company went from its humble beginnings to now more than 50 employees, 150k+ platform users, 500k+ total social media followers. QORPO is also expanding from central Europe to Dubai.
QORPO Products & Platforms
CyberTrade
CyberTrade is one of the most anticipated NFT-crypto projects of 2022. CyberTrade is a P&E MMO RPG Metaverse game with an interesting storyline and a futuristic-looking city of Metropolit where players race and fight in different game modes. CyberTrade received almost 200,000 pre-registrations for its Alpha test and went through 3 whitelists for its in-game token CyberCash ($CCASH) through Polkastarter, Firestarter and Seedify.
There was also a sale of gaming NFTs on Binance and OKEx that sold out within minutes, and the lucky ones who bought these NFTs can participate in the VIP Alpha Test. CyberTrade will consist of 3 main phases that are Fighting Games, Illegal Drag Races, and the final phase – Crypto Citizen. CyberTrade is preparing for an Alpha test for Drag Races where you can race on different awesome vehicles and earn $CCASH on a daily basis.
Players will be able to explore District 1 in Drag Races and Fighting Games while Crypto Citizen will consist of 10 different districts. Fighting Games are turn-based kinds of games where you'll need at least 3 bosses or fighters. There are different kinds of Fighters (e.g. Snitch, Gangster) and Bosses (e.g. Nero, Elektra) you can choose from and conquer the Metropolit with.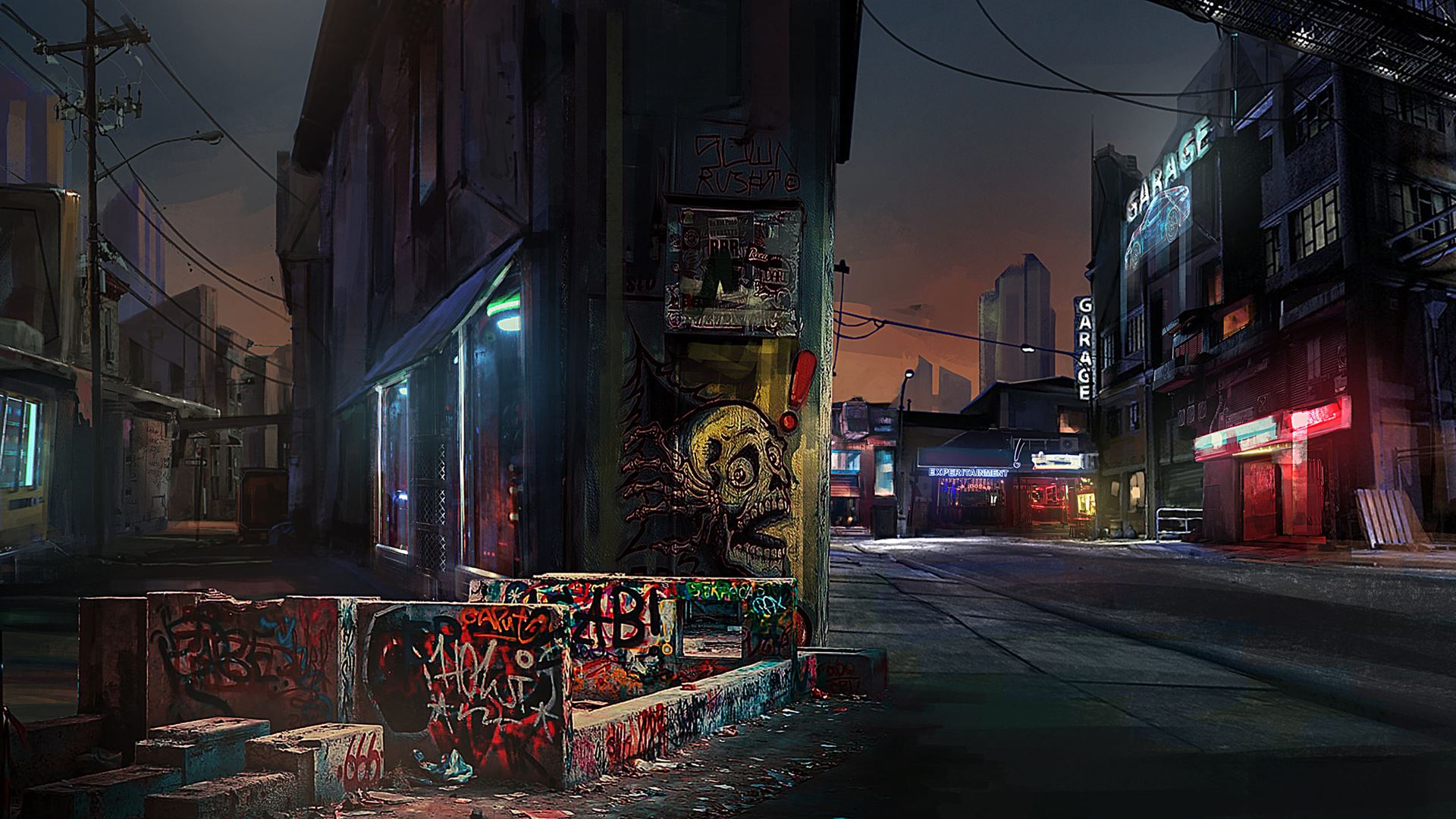 If you want to enter Drag Races, you only need an avatar (Boss or a Fighter) and a vehicle (e.g. Venom or Futura SS). Then you are ready to race, destroy your opponents and earn $CCASH in the process. Crypto Citizen will offer an open world next-gen AAA sandbox gaming experience where players progress from poor suburbs all the way to the downtown of Metropolit. It will be the most advanced gameplay you can imagine.
Crypto Citizen will be a massive multiplayer online RPG where players become real citizens of Metropolit. It will contain a complete ecosystem and players can either fight and compete in different gaming modes or build the city. Crypto Citizen will offer several gaming perks like the Portal feature, where players get a chance to try out the game before investing a single penny, or a Purge event when all the rules stop working and chaos may arise.
CyberTrades' governance token $CCASH has many pro utilities. It's a currency representing the CyberTrade metaverse and players are rewarded with it. You can also stake $CCASH and earn passive income, or get rewarded with it by everyday playing. What's more interesting is its governance function and citizen ranking. The more $CCASH you have, the more rights and the higher the ranking in the game. $CCASH also fulfills a deflationary function and connects the whole QORPO ecosystem. Moreover, gamers can buy all the CyberTrade NFTs with this token.
Trade Race Manager 2 (TRM 2)
If you've ever wanted to play an NFT game on the blockchain with the most graphically evolved environment, now you've got the chance. TRM 2 is a racing game that combines tournaments and competitions with crypto trading providing an absolutely breathtaking gaming experience. It will also give you an opportunity to earn $IOI in-game tokens while having an amazing time playing the game. Have a great time and make money at the same time? That's TRM 2.
The game will offer a number of special car edition drops, including Italian, German, American, JDM and Classic collections that have the best design in P2E games, so don't wait up. Become a racer and earn $IOI tokens on a daily basis, or become a team manager or team owner to earn passive income. It will also be possible to own a track through $IOI staking and generate income as an investor.
The game updated from TRM 1 to TRM 2 and successfully finished its Alpha Test. TRM 2 is now in a Beta version and players can take part in exciting tournaments, competitions, regular NFT car drops and much more. Furthermore, TRM 2 is available as an app for Windows as well as Mac, and it will be available for smartphones too in 2022!
QORPO Market
QORPO Market is a special NFT marketplace focused on unique artworks and gaming NFTs. This NFT marketplace is one of the biggest in central Europe and there are collaborations with big musicians and celebrities from central Europe like Separ, Kontrafakt and many more. A great part of the QORPO ecosystem is that the $IOI token is not only a native token for TRM 2 but also for the whole QORPO Market which gives $IOI more utility.
This NFT marketplace has started out in the midst of the NFT craze in 2021 but many people already figured that NFTs are here to stay and so is the QORPO Market. It's also offering a social interactive experience and cross-chain/multi-chain solutions. QORPO Market will offer the first-ever insurance NFT program where you can only pay 5% of the value, and if you're not satisfied, you'll get a 90% refund. Moreover, this NFT marketplace is building its ground on helping others by sending 10% from revenues to charities.
QORPO ID
QORPO Wallet is a storing solution for all the products from QORPO ecosystem – $IOI tokens, TRM 2 NFTs, CyberTrade NFTs, $CCASH, etc. It's a safe way to store your digital assets, stake your tokens and earn passive income or take part in NFT drops. Moreover, those who staked $IOI for a certain time in QORPO Wallet could earn a whitelist allocation spot for $CCASH.
QORPO Wallet will soon transform to QORPO ID which will fulfill all the functions of QORPO Wallet and many new ones. QORPO ID is the next gen update that's going to become the key to the whole QORPO ecosystem, allowing users to sign in to any QORPO product, making it all easier and more transparent. QORPO ID will also serve as a gaming launchpad, where different kinds of metaverse and play-to-earn games can launch their project.
Why QORPO?
QORPO company accomplished in one year what other companies build for 5-10 years. Now there are several products that fill the whole blockchain ecosystem and they're ready to take off. TRM went through a huge update and now it's TRM 2 live as a Beta version. CyberTrade is about to launch its first anticipated Alpha Test that almost 200,000 people are waiting for.
QORPO Market continues to rise in its user base and there are more collaborations planned out with celebrities and musicians for this year. QORPO plans to be a part of the huge cryptocurrency mainstream adoption with its great products. Will QORPO change the crypto/NFT space forever?
About QORPO
QORPO is an international company & gaming studio with 100+ employees focusing on web 3 and connecting gaming with blockchain, cryptocurrencies and NFTs. QORPO is a metaverse leader in central Europe currently building the most complete ecosystem with 4 products to be fully live in 2022 — Trade Race Manager 2, CyberTrade, QORPO Market and QORPO ID.
QORPO Important Social Links
QORPO | QORPO Market | QORPO Twitter | QORPO Twitch | QORPO Wallet | QORPO Youtube | QORPO Instagram
TRM 2 | IOI Token | TRM Discord | TRM Twitter | TRM Telegram
CyberTrade | CyberCash | CT Discord | CT Telegram | CT Telegram News
more to read
11 Year Old Boy Sold Out His First NFT Collection
OVR Is Launching Map to Earn Feature
Evan Luthra On The Future Of Crypto: Interview
---
NFT World News Social Media: Twitter, Instagram, Telegram, Tiktok, Youtube
---
author: Rene Remsik
Disclaimer: This article is provided for informational purposes only. It is not offered or intended to be used as legal, tax, investment, financial, or other advice.