SEC Binance Complaint has hurt the entire cryptocurrency market, particularly the Binance ecosystem. The US regulatory watchdog, SEC (Security and Exchange Commission), sent Binance US a 136-page long complaint followed by a similar complaint sent to Coinbase. The comprehensive report includes many other coins as well which are categorized as securities.
What are those coins, how can this report impact them, and how can it turn the entire market bearish? Let's find out.
SEC Binance Complaint: Crypto or Security?
In the report, the SEC defines "security" broadly to encircle various assets, including "investment contracts" where individuals invest money in a joint enterprise, expecting profits from the efforts of others.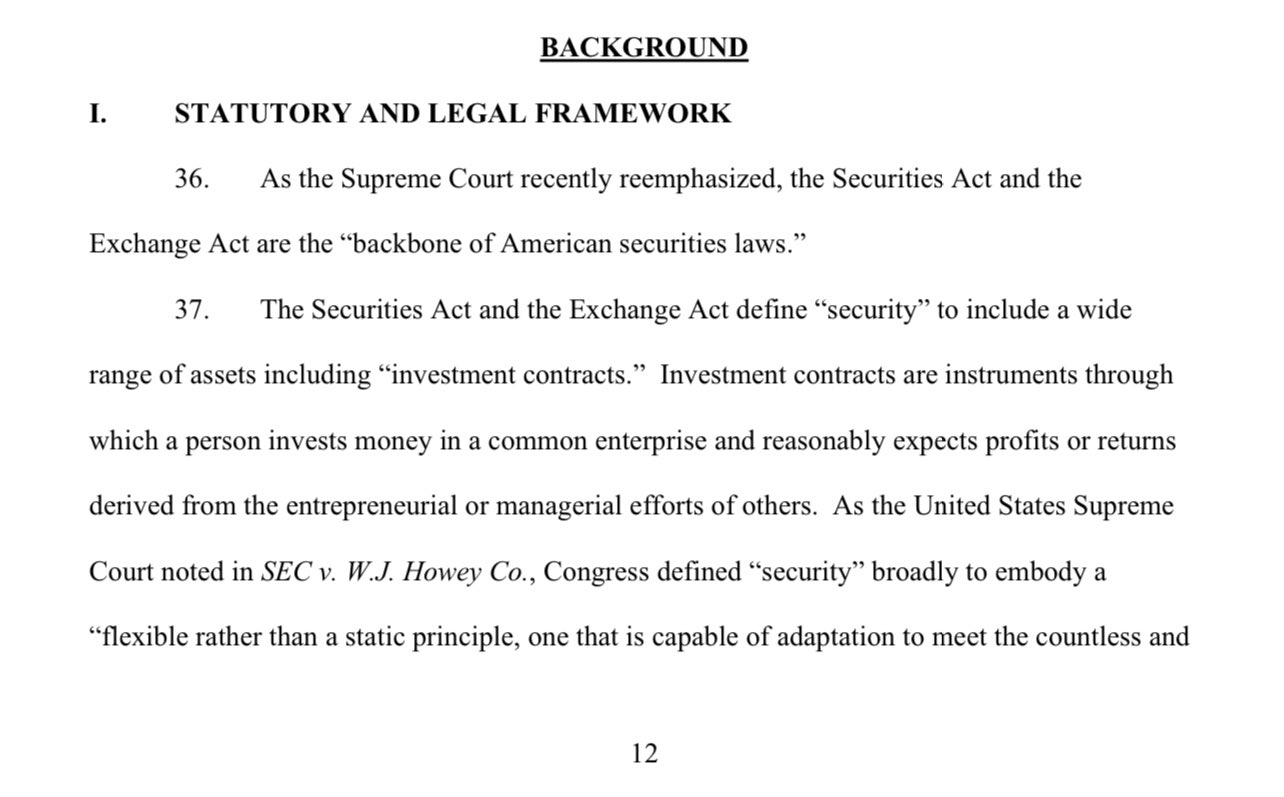 Besides the focus on Binance ecosystem coins, SEC defines SOL as a 'Crypto Asset Security' because of its burning mechanism and deflationary nature. Solana transaction fees are burned to reduce the SOL supply and thereby maintain its price. This makes investors view Solana as having the potential for profit through price increases.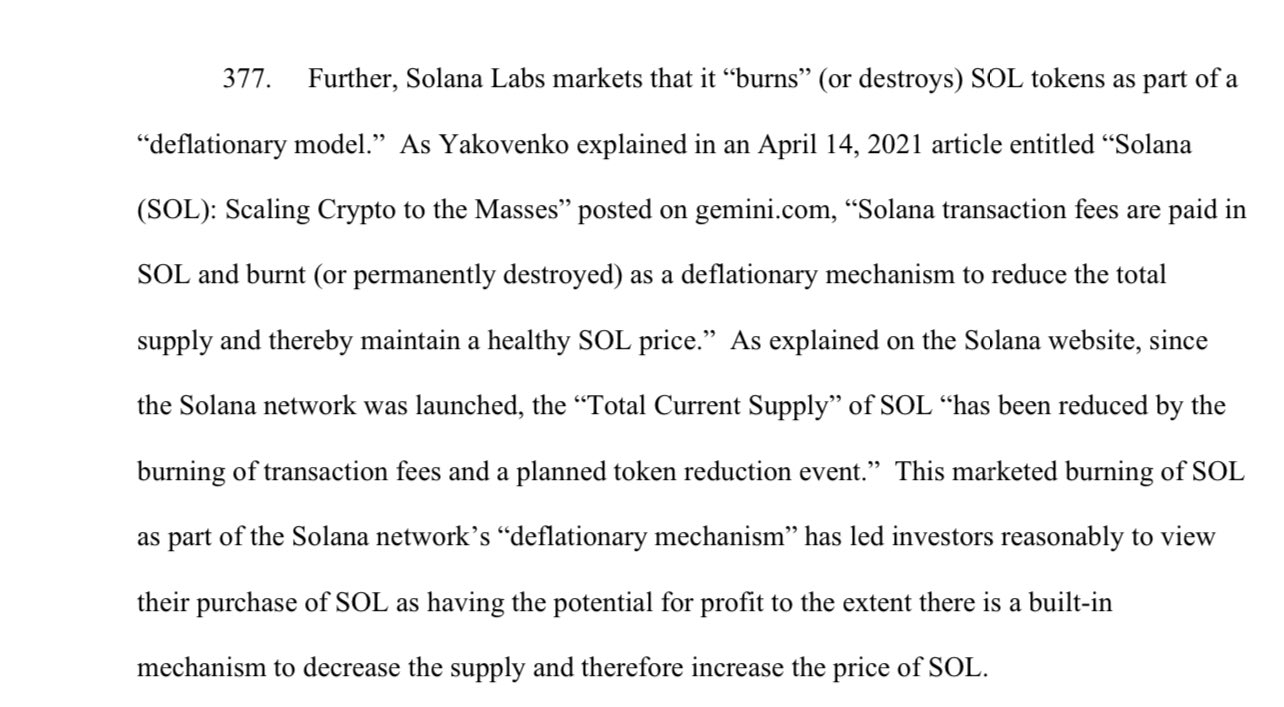 The justification of whether the SEC's definition of 'security' applies to the said coins or not requires a long debate. However, we are more focused on the impacts of this report on those coins and the crypto market as a whole.
Coins categorized as Securities:
Though the report acts as a charge sheet against Binance and its assets like BNB, and BUSD, it includes a long list of other coins as well. These coins include SOL, ADA, MATIC, FIL, ATOM, SAND, MANA, ALGO, AXS, and COTI. But the list is not limited to these coins only.
👮‍♂️ List of Cryptocurrencies Considered Securities by the SEC.

📍The number of tokens recognized as securities by the SEC has increased to approximately 55, following the inclusion of additional tokens in the lawsuit against Binance and Coinbase. pic.twitter.com/SkbspqUK08

— Sjuul | AltCryptoGems (@AltCryptoGems) June 12, 2023
It is worrying that if these coins are indeed securities, then all exchanges come under fire. In fact, Coinbase has already gone under the interaction of such an attack and is counter-suing.
Coinbase's staking services are not securities. We will happily defend this in court if needed.https://t.co/GtTOz77YV3

— Brian Armstrong 🛡️ (@brian_armstrong) February 12, 2023
FUD or Real Danger?
Just now, Binance US has added 4 lawyers to its legal team. One of these lawyers is a former Co-director of SEC's enforcement division, Mr. George Canellos. As the matter goes on in a legal battle, it will soon be decided whether was it a FUD or if cryptocurrencies are under the radar again.
Now coming to a technical perspective, there are two main names mentioned in the SEC report: BNB and SOL. For its overall impact on the crypto market, we have compared the impact with Bitcoin price.
SEC's Impact on BNB, SOL and Bitcoin by NWN on TradingView.com
Despite the report's main focus on Binance US and its CEO CZ, the most damage, surprisingly, was not taken by BNB. Solana has faced considerable challenges and its community support has been weakening over time. This is the reason why Solana slumped over 30%, taking the maximum damage.
BNB, on the other hand, stands fairly stronger, losing 24% till now. The price is slumping downwards but the first wave of FUD now has passed so it should make a stronger base here unless Binance losses its legal battle. Surprisingly, Bitcoin stood firm this time, casually losing only 2.4% to this FUD and restoring the price levels soon after.
Conclusion:
The report's broad definition of securities and its inclusion of coins like BNB and SOL has raised concerns about the potential bearish effect on the entire market. If Binance and Coinbase lose this legal battle, the impact this time might be horrific, sending Bitcoin to new lows.