Quick Introduction
Skyweaver is Free-to-Play blockchain Card Game which allows players to own, trade, and gift their cards. In order to win the game, players must use strategic combinations to earn tradable NFT cards. In essence, it is the next-gen version of the massively-trading card games we grew up playing, such as Pokemon cards, which are still popular today.
Related: Discover the Ultimate Play-to-Earn Trading Card Game: Parallel! Latest Review 2023
Basic Overview
Skyweaver is developed by Horizon Blockchain Games Inc, a company that creates blockchain solutions for companies. Based in Toronto, Canada, the company was founded in 2017.
The Horizon team is made up of experienced developers, architects, and business leaders committed to solving real-world problems with blockchain technology. With backgrounds ranging from finance to gaming to cybersecurity, the company's employees have a variety of skills.
According to LinkedIn, the company has 58 employees.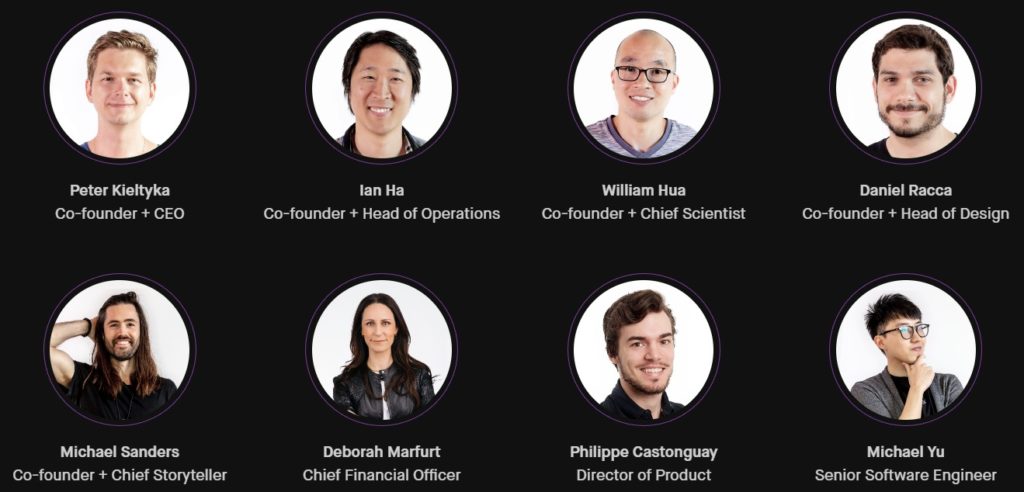 Pieter Kieltyka – Co-Founder & CEO (2018-present)
Co-Founder & CTO at Pressly (2011-2017)
Co-Founder & CTO at NuLayer Inc. (2007-2013)
Ian Ha – Co-Founder & Head of Operations (2018-present)
Senior Software Engineer at Vestwell (2017)
Senior Software Engineer at WorkMarket (2013-2017)
As well as Skyweaver, Horizon is working on project Sequence, an all-in-one developer platform and smart wallet.
NFT Game Assets
According to the marketplace, there are 4 different types of NFTs – cards, heroes, stickers and card backs.
There are 3 different rarities of cards:
Base cards – not tradeable but acquireable by leveling.
Silver cards – can be bought on the marketplace or be obtained by reaching the top of leaderboards or by winning Conquest Match.
Gold Cards – can be bought on the marketplace or be obtained by winning Conquest Matches where you have to pay USDC or Silver Card to entry and you have to win 3 times in a row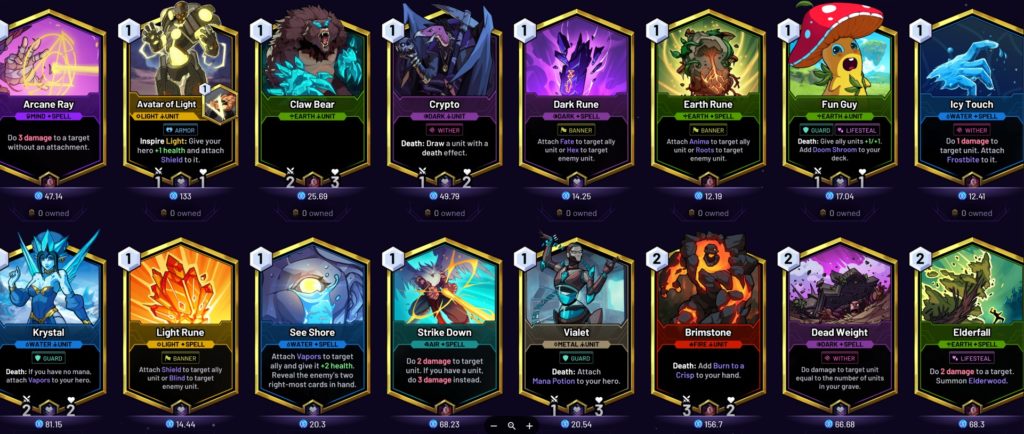 Economy
Niftyswap is used as an AMM that runs on the Skyweaver platform. Cards are automatically priced based on the number of cards and USDC added to the pool. The owner of a card must also add another token, such as USDC, when they add it to the Niftyswap reserve. As a result, a pairing is created by the card owner. Niftyswap pairs items with USDC based on the price determined by the first person to add them.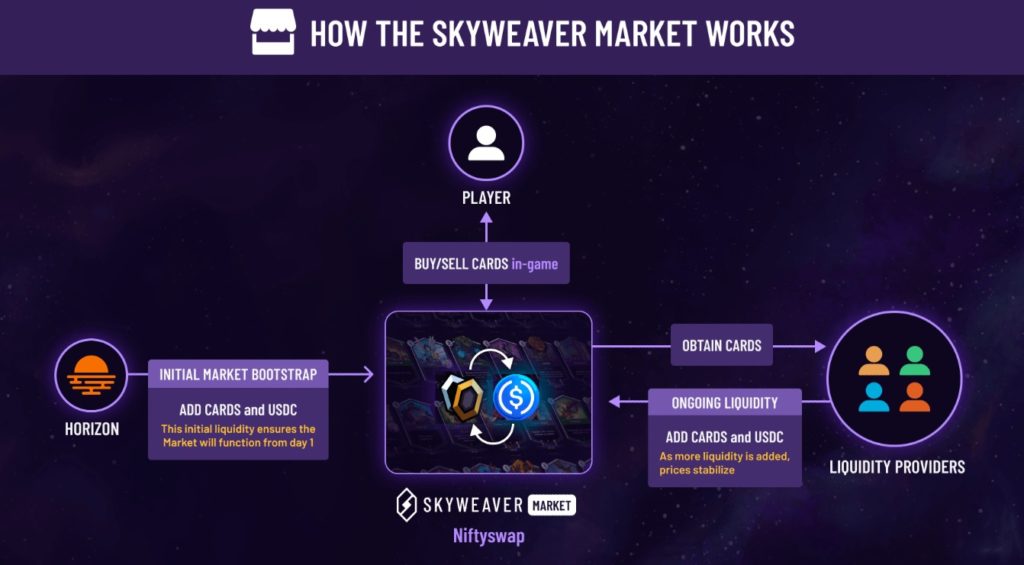 Socials
| | |
| --- | --- |
| Platform | Followers |
| Discord | 90.8k |
| Twitter | 24.6k |
| Instagram | 9.5k |
| Reddit | 3.4k |
| Facebook | 18.0k |
| Twitch | 2.9k |
| Youtube | 2.1k |
Gameplay
There are already 2 expansions which you can enjoy.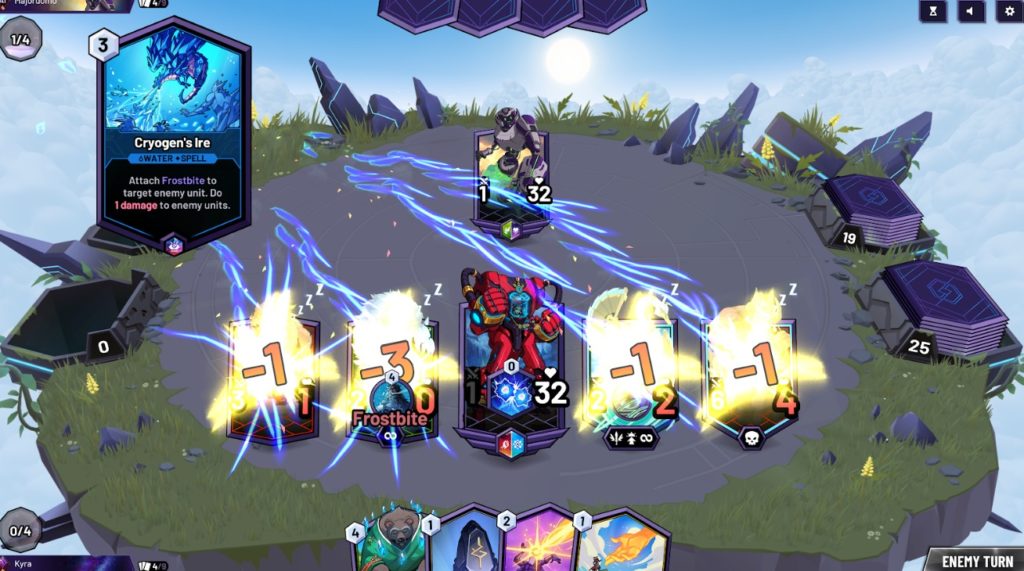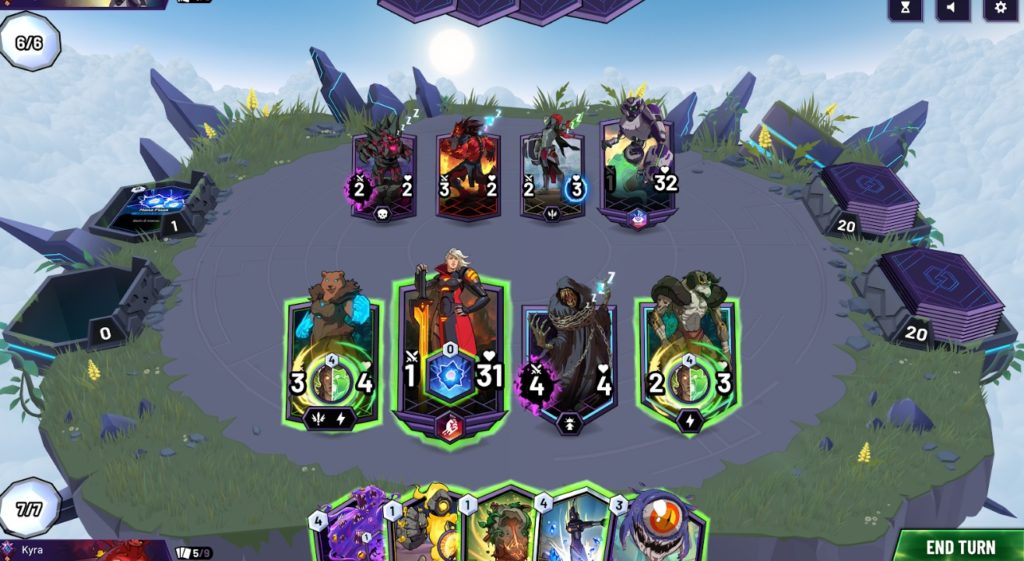 Conclusion
Ultimately, SkyWeaver is an incredibly fun and engaging trading card game. The enchanting graphics and innovative use of blockchain technology make SkyWeaver an excellent game in its genre. You'll find something to enjoy in SkyWeaver regardless of your level of experience. SkyWeaver's generous rewards, active community, and regular updates make it a game worth trying out.