Quick Summary
– An NFT collection called Poolside Puffers sold out in only three days. There have been 2,100 of these NFTs minted and all the proceeds from this auction are going to charity in Vietnam.
– These NFTs have been popular on Twitter and many people believe that other projects will follow and start on Smartbch too.
NFT's popularity knows no peak. This industry just grows and people love to be a part of it. Several collections have been dropped in recent times and one of them is Poolside Puffers. This collection aims to introduce people to Bitcoin Cash (BCH) and contains 2,100 unique art collectibles.
Poolside Puffers
The Smartbch protocol has been getting a lot of attention as people mint a huge number of tokens using decentralized exchanges like Misty Lake and Benswap. The NFT collection called "Poolside Puffers" was launched by Corbin Fraser on October 3 and got sold out in just 3 days. Each Puffer was sold for 0.0035 BCH per unit which is roughly just over $2 using today's BCH exchange rates.
"$PP is a friendly art project to introduce Bitcoin Cash and wider crypto users to the new EVM sidechain smartBCH, which is enabling Ethereum smart contract capabilities, including SEP721 NFTs," Fraser further detailed in his introductory Twitter thread:
"There are 2,100 collectible Poolside Puffer art pieces based on eight traits, including Body, Tail, Tail Fins, Fins, Face, Accessories, and Background, and of course Spikes. Each puffer is 100% unique. There also exist various more rare puffers. The more solid color of the puffer, the rarer. Certain features are also rarer such as animated backgrounds and bloodshot eyes along with some accessories."
Charity cause
This is not just another hyped project with a goal to make creators (and other participants) rich. Fraser said 100% of proceeds from minting are being donated to a local Orphanage that supports abandoned and disabled children in Da Nang, Vietnam.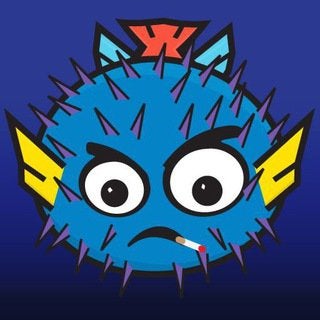 Smartbch Innovation
Fraser's Puffer NFTs have been popular on Twitter and the collection's smart contract address can be checked via the smartscan.cash explorer. Fraser and many others believe that it is still early when it comes to the things that can be built with Smartbch.
Conclusion
NFT world is showing its innovative side every little while, and it is proving it can be also used for a good cause, such as charity. In the near future, you may see more NFT projects coming and probably even created on Smartbch.
Sentiment: positive
sources: news.bitcoin, bitcoininsider
Rene Remsik
Disclaimer: This article is provided for informational purposes only. It is not offered or intended to be used as legal, tax, investment, financial, or other advice.