Quick Summary
SpaceBoys is an experimental generative NFT project on ETH blockchain. SpaceBoys consist of 8,888 cute spacey NFTs.
This project already established itself in an NFT world with 640 ETH trading volume on opensea and big supportive community.
Non-fungible tokens (NFTs) are a new interesting way how to participate in the crypto-blockchain world. Choosing a good project is very important and in this blog, we will take a look at NFTs called SpaceBoys with very high trading volume on OpenSea! Let's have a look at what they are.
This might interest you: Bloktopia – New Metaverse Leader?
SpaceBoys NFT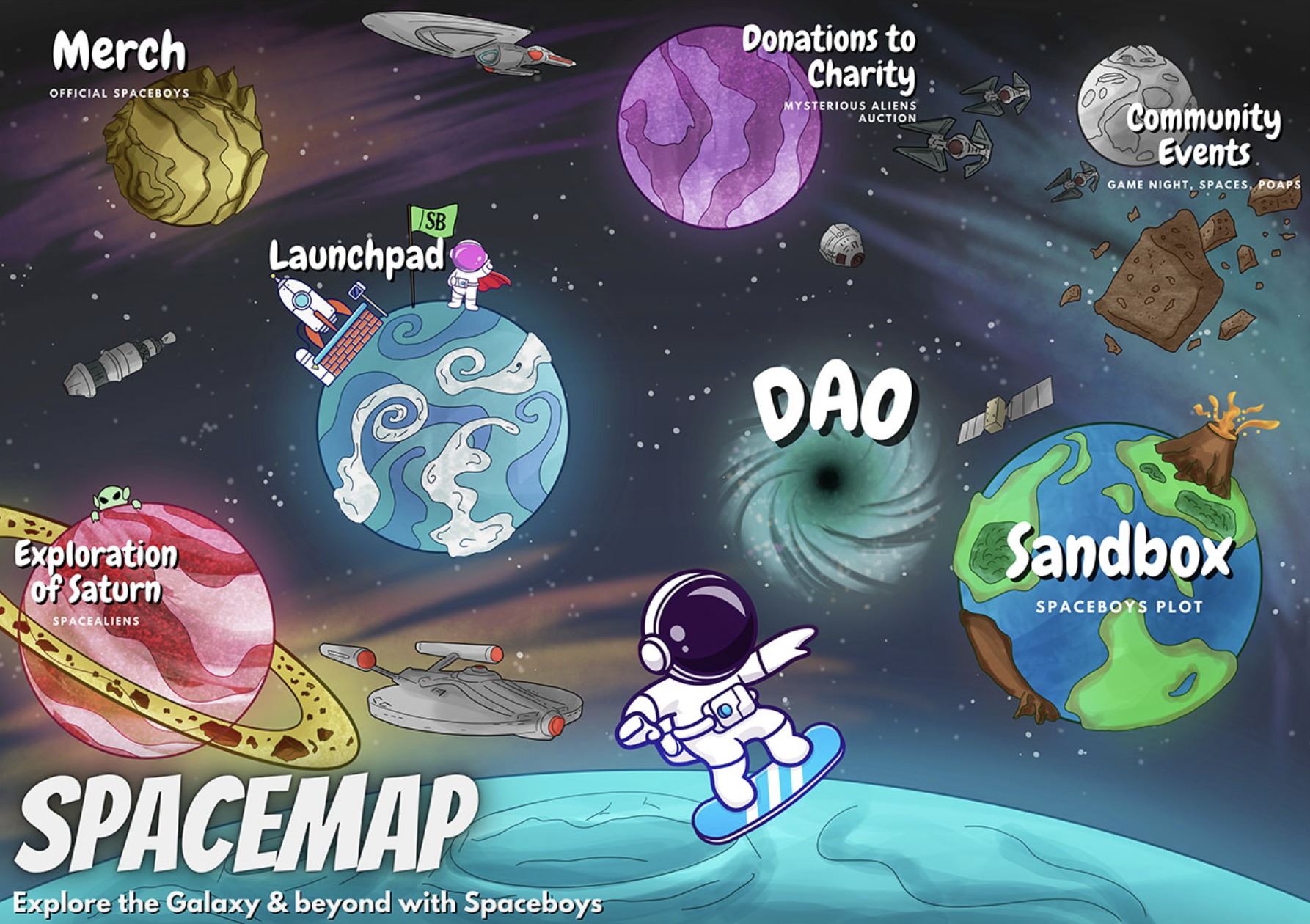 SpaceBoys is an experimental generative NFT project on Ethereum (ETH) blockchain. It tried to implement new strategies to create fun and engaging experiences for the community of people who like new things with only 8,888 NFTs. Let's be the first to go out and explore space together.
SpaceBoys successfully completed the first two phases on their roadmap, and the third phase is already in process. It includes charity for children, and monthly fun activities, such as meme contests, fan art competitions, collaborations, merchandise, etc. SpaceBoys welcome any cool and funny ideas that they can implement into the project. In their final fourth phase, they plan treasury funds, DAO, and lately, they even launched their place in a Sandbox metaverse.
"We are eager to join the metaverse by buying land in Sandbox! We currently own a 1×1 plot and are excited to start building and working our way up to an estate", they said on Twitter.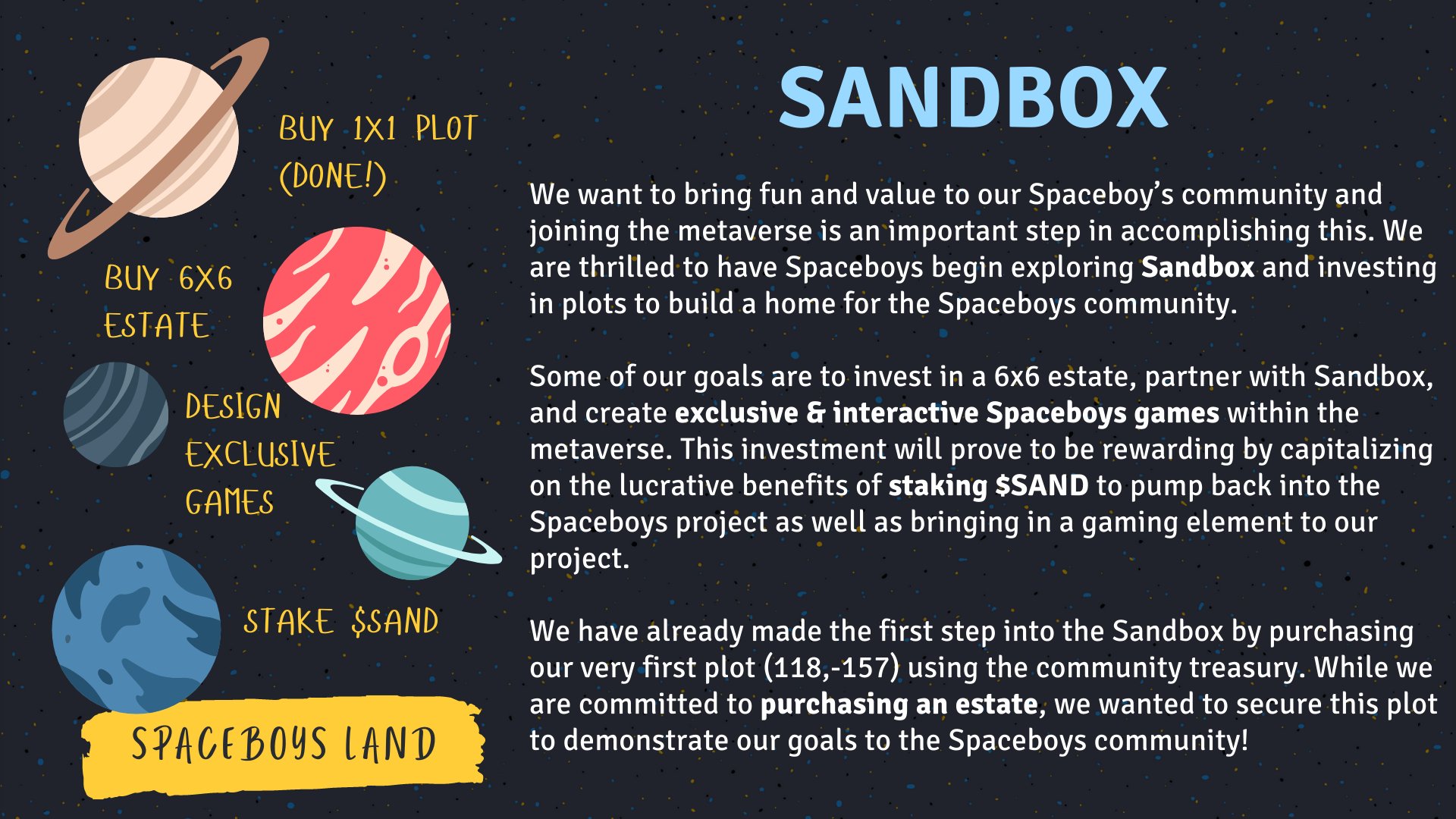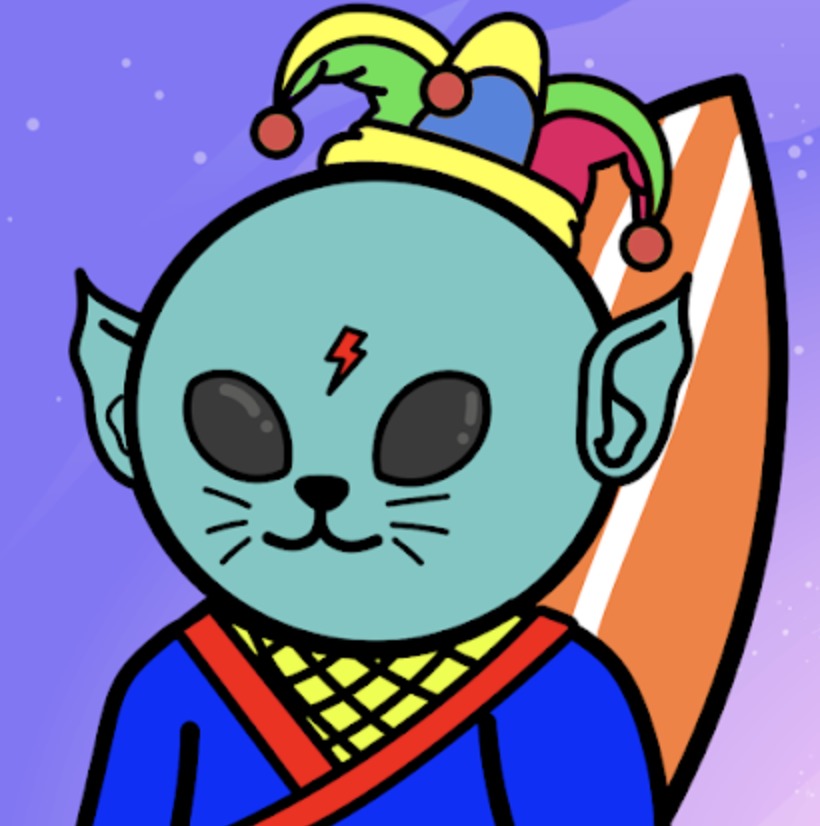 The project is already minted and all available on OpenSea, with a trading volume of 640 ETH. SpaceBoys is no doubt one of the most favorite NFT projects right now with a strong community. Moreover, they have launched a second project due to their success called SpaceAliens also available on OpenSea.
Conclusion
SpaceBoys is another great example of an NFT project as it has original graphic designs and a big community's interest. It's only natural if they have similar success with their second NFT project SpaceAliens if they continue to do great art.
more to read
Beeple Has Done It Again – $29 million NFT Sale
More Than 50% Developers Use Blockchain
---
NFT World News Social Media: Twitter, Instagram, Telegram, Tiktok, Youtube, Facebook
---
sources: opensea, spaceboys
author: Rene Remsik
Disclaimer: This article is provided for informational purposes only. It is not offered or intended to be used as legal, tax, investment, financial, or other advice.