Quick Summary
Step Hero is a fantasy-themed RPG functioning on BSC and Polygon. Step Hero ecosystem is theperfect combination of NFT gaming and DeFi that enables users to have fun and earn profit simultaneously.
The in-game ecosystem offers attractive gameplay, cross-chained NFT marketplace, NFT collectibles, and HERO token. There's a war between the army of Shadows (led by Lucifer) and the Heroes (led by archangel Gabriel).
The gaming world grew in the last few years at such a speed as it has never grown before. Games with the possibility of implementation of non-fungible tokens (NFTs) are the most searched kinds because players can actually make money by simply being a part of the ecosystem. The play-to-earn (P2E) model is revolutionizing the whole gaming industry and Step Hero is one of the favorite games that gained recognition among the fantasy role-playing games (RPGs).
What's Step Hero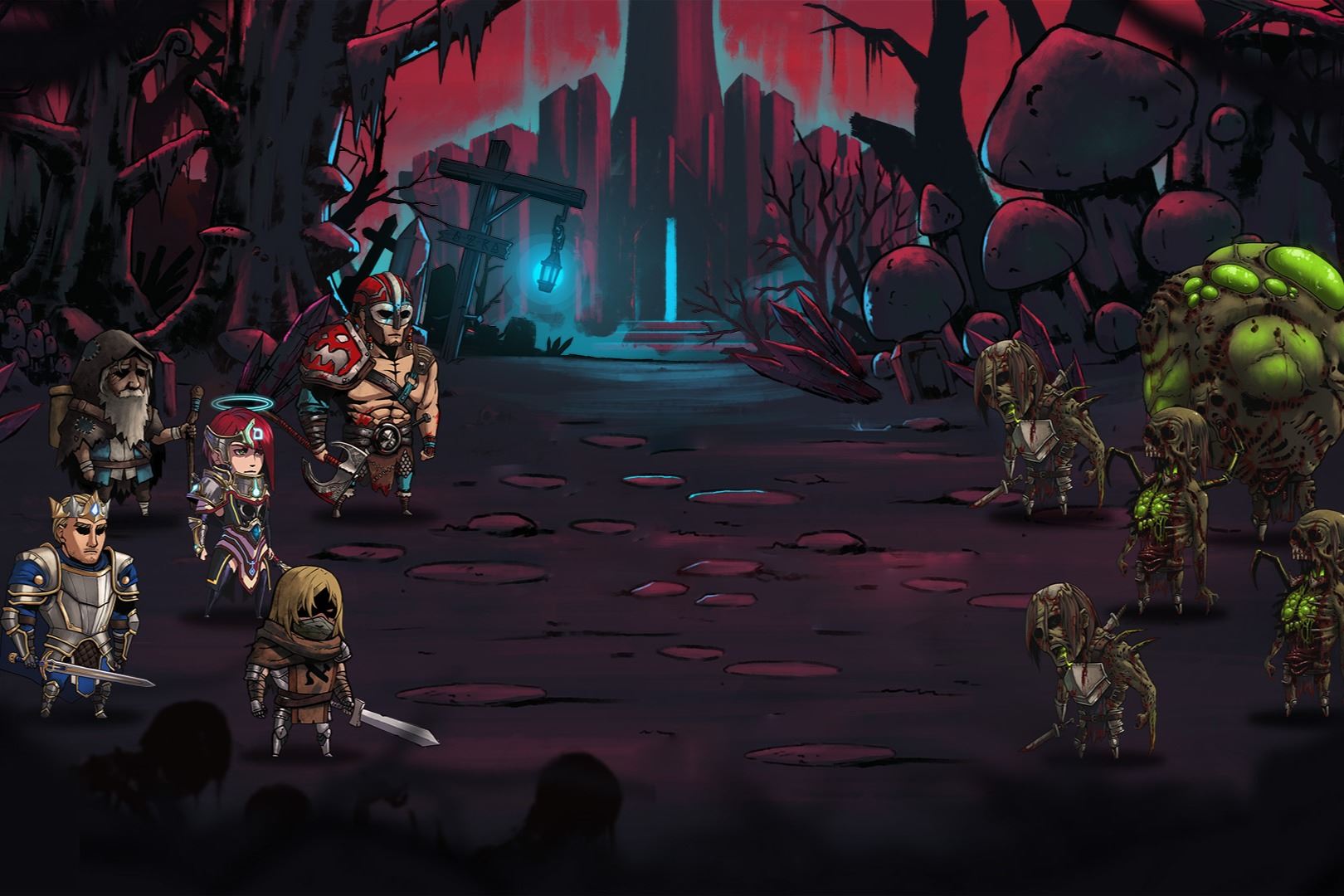 Step Hero is a fantasy-themed RPG functioning on Binance Smart Chain (BSC) and Polygon. Step Hero ecosystem is the perfect combination of NFT gaming and decentralized finance (DeFi) that enables users to have fun and earn profit simultaneously. The comprehensive ecosystem is made up of a fantasy-themed RPG with attractive gameplay, a cross-chained NFT marketplace, NFT collectibles, and HERO token. Moreover, Step Hero also provides a social network experience with a supportive community.
The Step Hero game revolves around the post-apocalyptic war between the army of Shadows led by Lucifer – The Demon Lord and the Heroes led by archangel Gabriel. The players will play the Hero roles, and their missions are fighting against the villains in battles while buffing your energy by collecting in-game items, earning money (in STEP coins), and upgrading your characters.
This might interest you: Faraland Review – NFT War Game
Who's behind Step Hero
There's a dynamic young team behind Step hero with various years of experience in the blockchain and cryptocurrency world. The team has more than 20 members with impressive backgrounds in different fields. These are the key people in the company:
Gabriel Vu is the CEO of Step Hero and he has many years of experience in the business: building firms such as Ligovi Ecom and Phat Media.
Lilly Nguyen is the CMO with college degree in marketing and experience at high-profile businesses in Vietnam such as VidGo, Vingroup, Viettel Telecom and other Tech startups.
Lucifer Nguyen is the CTO with deep roots in the technology sector and won awards in programming at Vietnam hackaton and National Imagine Cup.
Stephen Dong is the technical leader and blockchain engineer with more than 8 years of experience with IT vendors and in the blockchain area. He has built up the comprehensive technical architecture, DeFi solutions and much more at Step Hero.
Krillin Tao is an art&game director with 15 years of experience in the art communication and game design.
How's This Game Different?
Step Hero is created with the most sophisticated graphic design of world-class collectibles and a comprehensive & homogeneous NFTs ecosystem. Moreover, the NFTs marketplace is equipped with superior features that allow users to buy and sell NFTs, list other NFTs, create their own NFTs, and even launch NFT auctions and join affiliate programs. Last but not least, the project has an ultimate RPG that obtains interesting playing rules ranging from basic to advanced levels.
Token Information (HERO)
Step Hero has its own native token HERO with a max supply of 100,000,000 tokens. Currently, the market cap of this project is approximately $9 million and the token price is at $0.7, down -75% from the all-time high level of $3. This token is tradable on several centralized exchanges such as MEXC & Hotbit, and popular decentralized exchanges such as PancakeSwap and ApeSwap. The volume is at its lowest point since the initial dex offering (IDO), and the price could skyrocket with a little volume boost. 
Conclusion
Step Hero is another great result of the gaming revolution, connecting cryptocurrencies, blockchain, and NFTs together and creating a P2E model. This fantasy game has several interestingly-looking characters which you can use for fighting and conquering the world, so don't hesitate and be a part of the future of gaming with Step Hero!
more to read
'NFT World Will Get Much Bigger', Says Ripple's CTO
Bloktopia – New Metaverse Leader?
---
NFT World News Social Media: Twitter, Instagram, Telegram, Tiktok, Youtube, Facebook
---
sources: coinmarketcap, stephero, altcoinbuzz
author: Rene Remsik
Disclaimer: This article is provided for informational purposes only. It is not offered or intended to be used as legal, tax, investment, financial, or other advice.