Quick Summary
STEPN is a popular web3 lifestyle app with GameFi elements, running on the Solana blockchain. People use STEPN app to move and earn as a result by using their NFT sneakers.
The last few years brought many different trends in the crypto space, and the creativity allowed people to create models like party-to-earn, rule-to-earn and many more. One of the most successful models that were created is walk-to-earn or move-to-earn. STEPN is the main horse in this race but there were similar projects to jump on this trend as well. What exactly is it and how does it work?
related blog: The Vincenia: Van Gogh Goes Digital
STEPN Explained
STEPN is a popular Web3 lifestyle app with GameFi elements on the Solana blockchain. It combines aspects of a play-to-earn game with a fitness app, which created a new category coined "move-to-earn." Users buy NFT sneakers, which they can use to earn in-game currency while walking, running, or jogging. This cryptocurrency is called STEPN.
STEPN aims to revolutionize the market of fitness applications by incentivizing millions of users to follow a healthier lifestyle. The application solves many problems like "proof of movement" – proving that users really exercised, and a functioning GPS system. Moreover, STEPN incentivizes users financially and plans to introduce social rewards elements and successfully contributes to carbon neutrality.
The STEPN app is available for Android and iOS and has gone from its inception stage to the open beta version in only five months. After its successful IDO in March 2022, STEPN plans to optimize its in-game features and launch on several other chains in the future. The STEPN was able to deliver 100x returns in just several weeks. Now let's have a look at the token. 
About STEPN Tokens
Green Satoshi Token (GST) is the utility token of the project. The supply of GST is unlimited — users earn GST by moving on a daily basis. To ensure the stability of GST, STEPN is designed with several burning mechanisms. These involve upgrading your in-game assets like shoes and gems, unlocking gem sockets, and repairs. GST is also used to mint new NFT shoes. The total current supply of GST tokens is 10 million around 35% of them are circulating at the moment. You can trade GST at Huobi, Gate, Coinbase, KuCoin and other well-known cryptocurrency exchanges.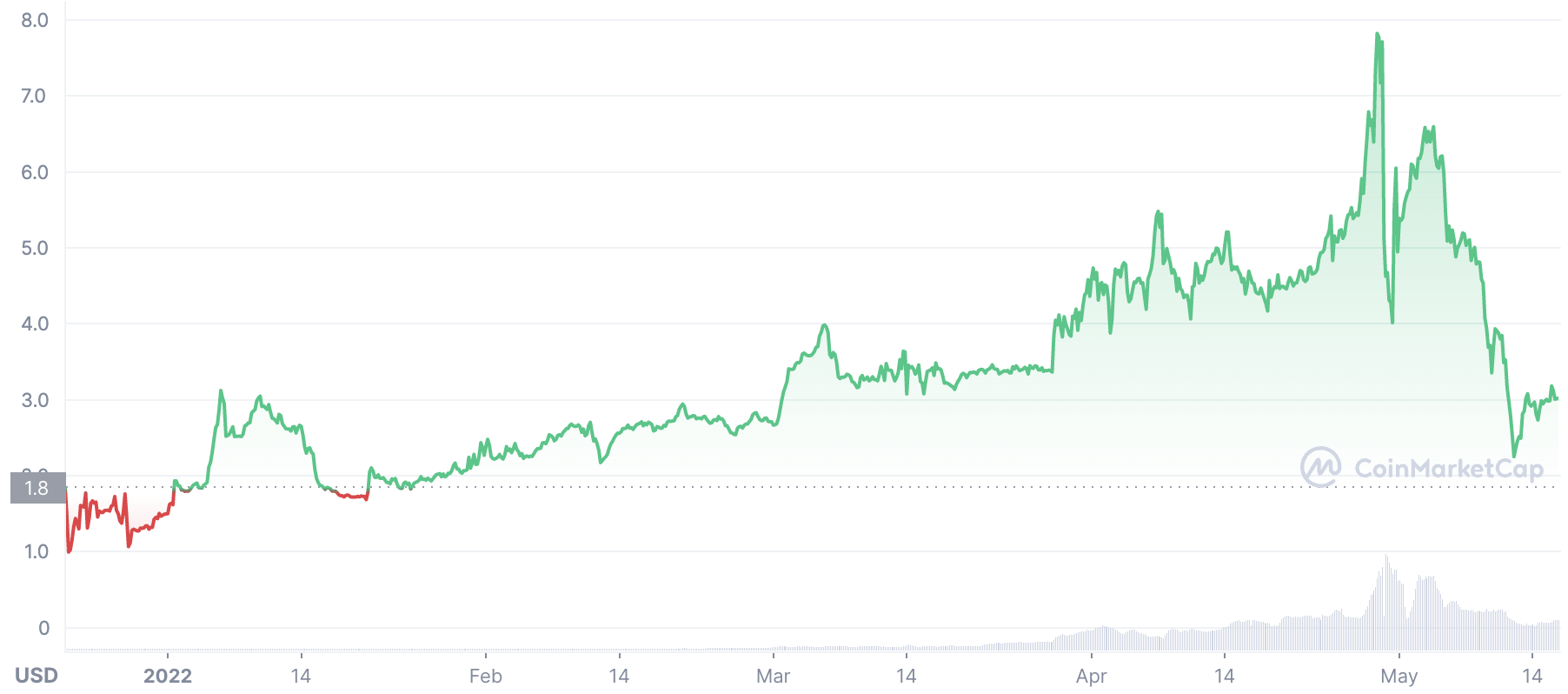 Green Metaverse Token (GMT) is the governance token of STEPN. GMT supply is fixed at a total of 6 billion, of which 30% will be distributed through move-to-earn (M2E) and governance participation. As opposed to GST, GMT is designed to be deflationary (just like Bitcoin) — the total release of GMT will halve every three years. 10% of the supply is currently circulating and almost 200,000 people have GMT on their watchlist according to coinmarketcap. 
A billion-dollar trading volume is a normal occurrence on the GMT token. The IDO of GMT was at $0.01 and the token rose to $4 in a matter of a few weeks. That's a 400x return! However, the crypto crash that happened recently pulled the price of the token to around $1. If the overall trend of the crypto market continues to rise, GMT could recover and make new all-time highs soon. The token is available to trade on the most prominent crypto exchanges, such as Binance, Gate, Huobi, KuCoin, etc.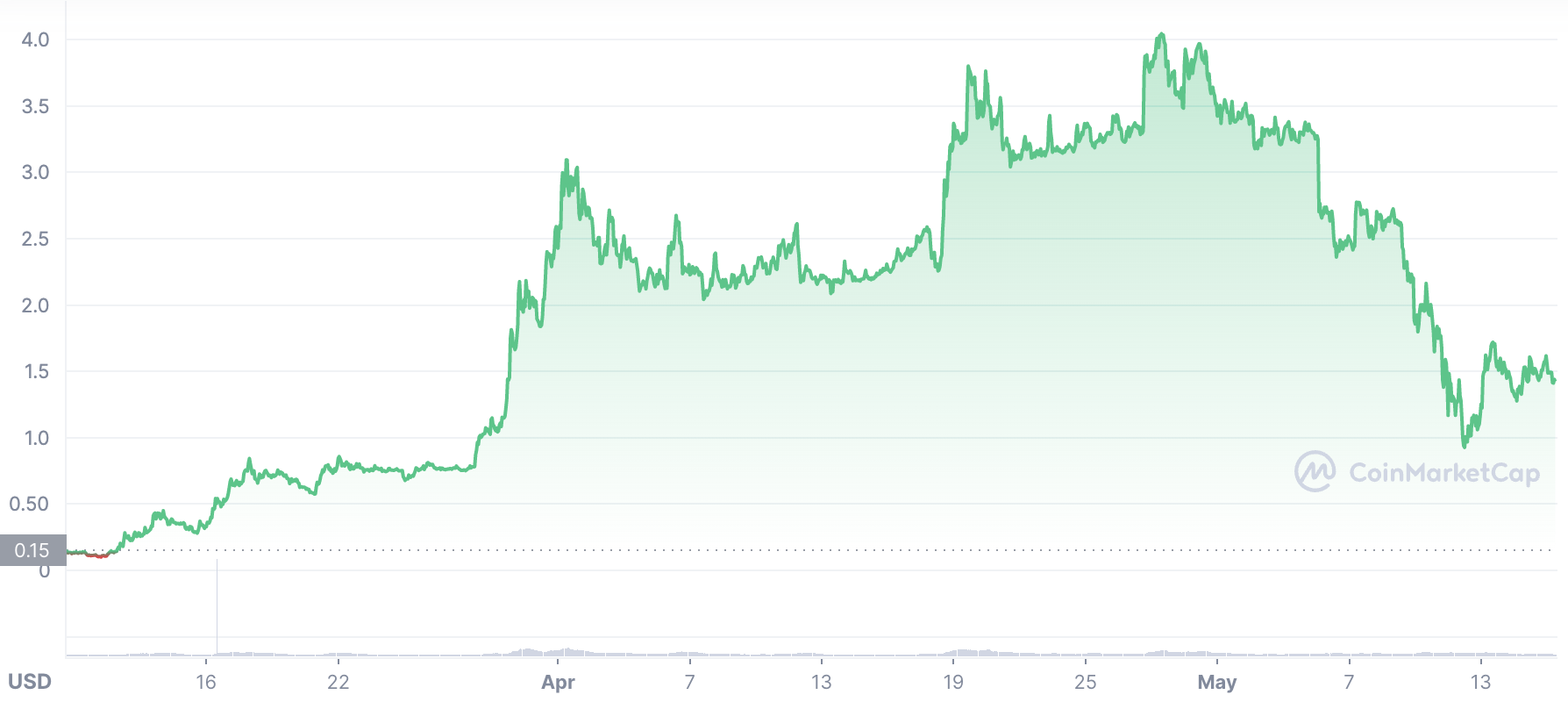 STEPN NFTs
You can get STEPN NFTs shoes and use them to earn STEPN tokens. These NFTs are available on several NFT marketplaces, such as MagicEden or Opensea. The total trading volume on these NFTs is 53k+ Solana (SOL) and the floor price is currently around 14 SOL. There are many cool sneakers you can get, but as you can see, they are more expensive than real shoes at the moment. 
Success Story
STEPN has grown into a thriving community of over 2.3 million monthly active users and over half a million daily active users in less than six months since opening its public beta last year. Even in the web3 area, the governance token (GMT) outperformed Bitcoin and Ethereum in terms of trade volumes on March 30th. STEPN went from zero to hero very fast. Starting out just recently, STEPN's main token GMT got in the TOP 100 cryptocurrencies according to its market cap.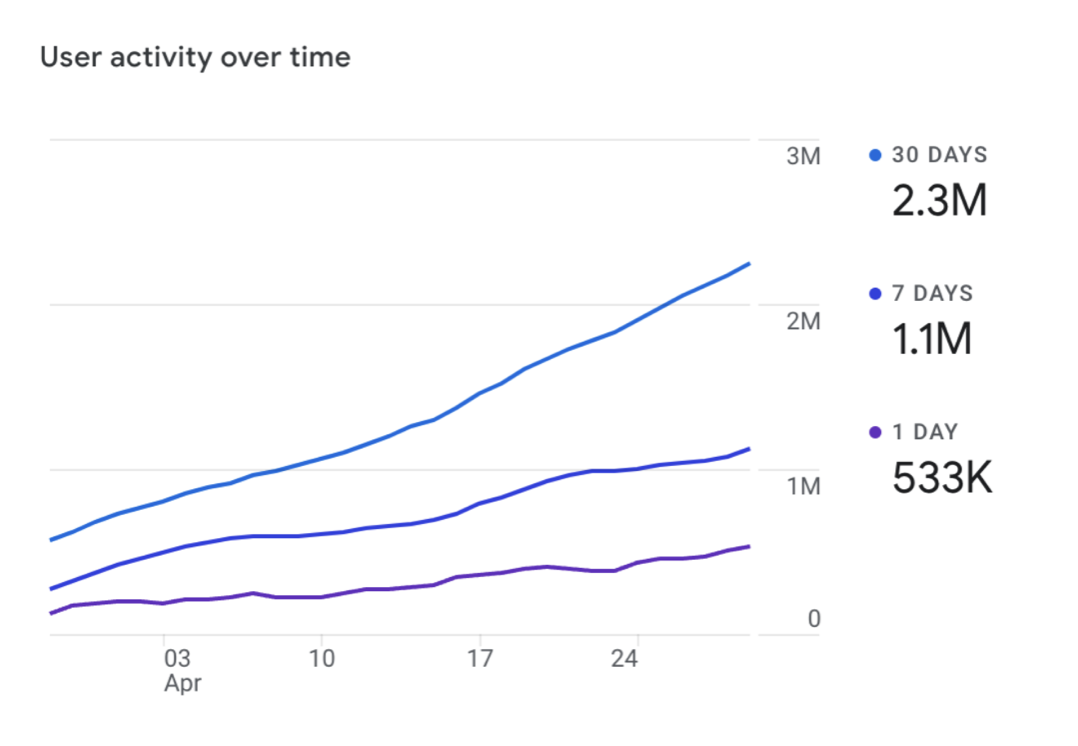 STEPN is the first crypto app with mass and diverse appeal. It's a very well-known fact that the higher the number of users some platform has, the higher the value it has. And 100,000 people are using STEPN every minute…that's a huge number! STEPN promises to revolutionize the health industry as obesity is rising at a dangerous pace. Paying people to work out might be the next important step to reduce the obesity and bad mental health caused by not enough exercise.
Conclusion
STEPN aspires to be the best health and fitness app available, with the best incentives for users to stay active and social. STEPN is discovering a new world in this fresh, uncharted territory, and their users can rest certain that the team will always work for their benefit and build the first-of-its-kind platform that offers a better you and a better planet!
Follow STEPN: Website | Twitter | Medium | Discord | Telegram | Instagram |
more to read
Baby Doge Coin: The World's Best Community Token
Tripsters: Playful NFTs That Made a Lot of Noise
TheAmigos: The Next Great NFT Project
---
Follow NWN: Twitter, Instagram, Telegram, Tiktok, Youtube, Twitch
---
sources: twitter, coinmarketcap, medium, stepn, opensea, magiceden
author: Rene Remsik
Disclaimer: This article is provided for informational purposes only. It is not offered or intended to be used as legal, tax, investment, financial, or other advice.