Quick Summary
2021 has been the most important year for NFTs. Art, fashion and gaming NFTs are changing the world forever and there are many projects that became extremely popular. Find out more in the blog.
2021 has been the breakout year for non-fungible tokens (NFTs) and it's expected that this industry is still in its beginnings. NFTs were around for years before 2021 but only a few people knew about them. So what were the events and projects that started out this whole rally? 
related: 4 Determinants For NFT Valuation
The Best NFT Artist of 2021
Beeple's Art
Beeple is a digital artist who has been creating digital artworks for years. Buying PFPs and JPEGs on Crypto Twitter in 2021 was the in thing to do. It was a true PFP and JPEG mania, but the piece that topped it all was bought at a physical auction house. The piece was Beeple's NFT called "The First 5000 days" that sold at Sotheby's for an astonishing $69 million. This event was marked as the third most expensive piece ever sold in their auction even though the auction started at only $100!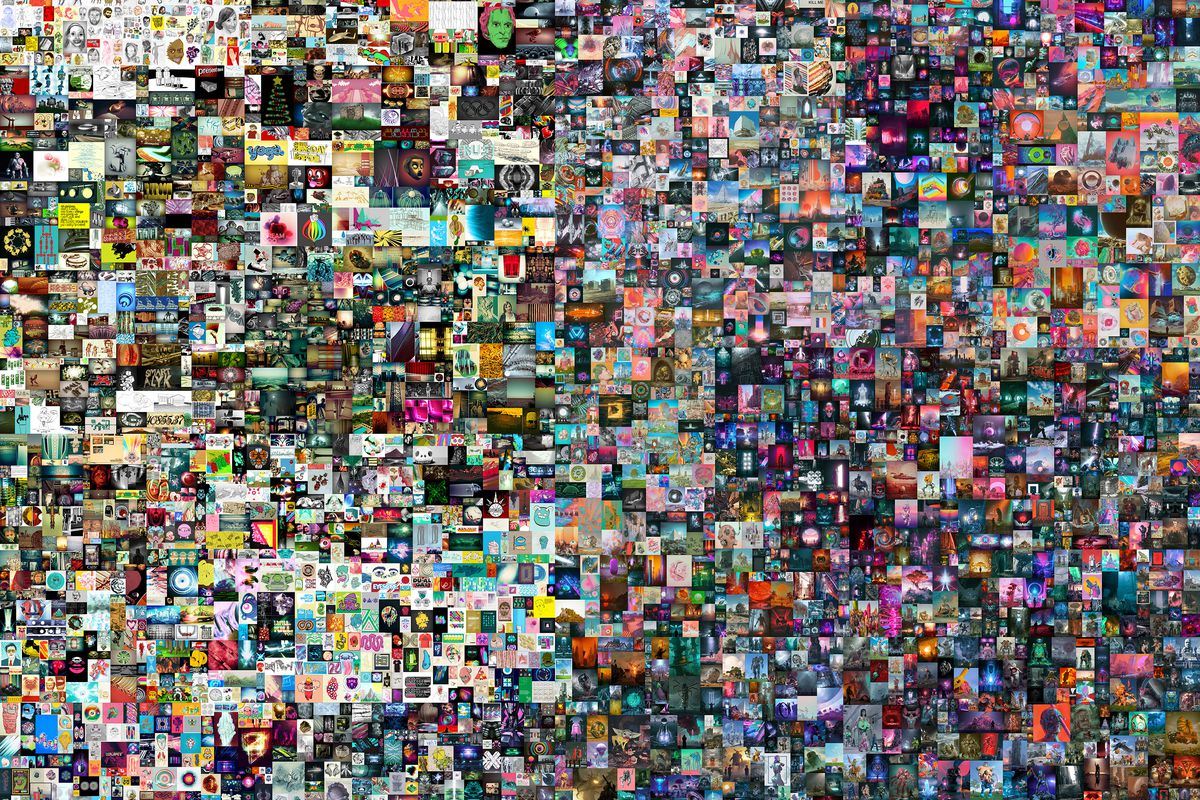 The Biggest NFT Projects Of 2021
Crypto Punks
Crypto Punks are the undisputed OGs when it comes to NFTs. What's incredible is the fact you were able to mint them for free in 2017 when Larva Labs released the collection. That kind of origin story is what earns you cultural icon status and is a big reason why many expect Crypto Punks to retain their value even when (if?) the NFT market experiences a big correction. This NFT collection probably received the highest trading volume on OpenSea, more than 750k ETH on OpenSea.
Bored Ape Yacht Club (BAYC)
Bored Ape Yacht Club is a collection of 10,000 unique apes launched in May 2021 for 0.08 ETH per NFT. The team managed to build an incredibly dedicated community with an active Discord that attracted a couple of big names. Two spin-offs of the original, the Bored Ape Kennel Club, where apes received a pet dog for free, and the Mutant Ape Yacht Club, a collection of mutated apes, were also successful, albeit not as much as the original. However, those got early on this NFT project were able to make 100-1000x return in just a few months! Almost 300k worth of ETH was traded until today on OpenSea.
Mekaverse
This NFT project was probably the most-anticipated NFT launch ever, generating an enormous amount of hype in the run-up. 120,000 people tried to mint one of the robots, leading to a very healthy price floor of 5 ETH right after launch. However, as so often the case, the hype did eventually not keep up with expectations, and Mekaverse saw a pretty brutal crash to a price floor of 0.69 ETH and now it's 1.44 ETH (at the time of writing). More than 45k of Ethereum has been traded on OpenSea.
Celebrities In NFTs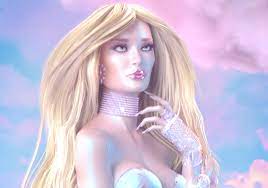 Celebrities discovered NFTs in 2021 the most and a lot of them join this sphere and started to collaborate with many projects. The most notable names that bought NFT projects or collaborated with them are Paris Hilton, Shaq, Paul Logan or Jimmy Fallon. Stars also quickly figured out how they could use NFTs by launching their own collections. Canadian musician Grimes sold almost $6 million worth of NFTs with artwork and animations.
NFT Networks
Ethereum is the biggest blockchain and network for NFTs. Most NFTs were minted on this network, however, alternatives were created and people start to prefer cryptocurrencies like Polygon and Solana because of its virtual-zero fees and super-quick transactions. Solana is starting to be a natural habitat for NFTs. Unsurprisingly, many projects popped up that bore many similarities with NFT projects native to Ethereum. Solana had its own apes, punks and many other successful projects.
NFTs & Play-to-Earn (P2E) Model
The biggest knock-on effect of NFTs in 2021 was surely the emergence of P2E. Axie Infinity is the biggest winner in P2E games as it has hundreds of thousands of active players who make living by playing the game. Later this year, many more games have been created and this Gaming Model will transform the whole gaming industry. Make money for playing instead of paying to play? That's gonna change everything.
Conclusion
2021 was a year of great growth for the NFT world and this is only a start. NFTs will transfer a number of industries, including fashion, gaming, and many other spheres. The adoption is necessary as the blockchain started it all. There may be slower growth in the future, but NFTs are definitely here to stay. 
more to read
Ray Dalio Is Impressed By Bitcoin
Utility Is Essential In The Fashion NFTs
Sentiment: positive
---
NFT World News Social Media: Twitter, Instagram, Telegram, Tiktok, Youtube
---
sources: coinmarketcap
author: Rene Remsik
Disclaimer: This article is provided for informational purposes only. It is not offered or intended to be used as legal, tax, investment, financial, or other advice.