Quick Summary
The five biggest NFT marketplaces out there are currently OpenSea, Rarible, SuperRare, Foundation and Nifty Gateway with millions of NFTs sold within a few months
Innovation is important in technologies and many companies create new marketplaces with more features like Qorpo market
A few years ago, people started to notice cryptocurrency exchanges and asked themselves a lot of questions. Now, NFT marketplaces are something new and also really big in terms of audience attraction. Millions of people come and pay attention to something that didn't exist several years back. Nowadays, everyone wants a piece of the pie. What are the biggest NFT marketplaces in the game right now?
The Biggest NFT Marketplaces in 2021
1. OpenSea
OpenSea is hands down the biggest and most known NFT marketplace out there. It has been created in New York in 2017 when NFTs only started to "be a thing" in the world. OpenSea is the first marketplace launched on the Ethereum network. Users on this website can sell or buy different digital artworks, trading cards, virtual worlds, etc. It is easy to use but if someone doesn't know what to do, there is a help center for navigation.
Users of OpenSea can enjoy one of the lowest fees when it comes to listing. They can also set up a specific royalty to ten percent, which they will receive from every sale from NFTs they have created. There are approximately 5 million assets traded and this number is rapidly growing. With OpenSea and other marketplaces, there is a dramatic shift in how people invest, trade and communicate in a digital world. And this is still just a start.
2. Rarible
Rarible is an LA-based NFT marketplace that focuses mainly on art, domains, DeFi, games and Metaverses. This marketplace has been launched in 2020 and made a quick mark in the world. Rarible also has its own crypto token with a market cap approximately $67 million and almost reached $200 million in March 2021. The website is a little more complex than OpenSea's website but Rarible will quickly show you the trending NFTs, top collections, hot bids and more.
This marketplace has one of the highest trading volumes and provides verified badges to authentic collectors and creators. Active users of the marketplace that influence the decision-making process receive rewards in their token RARI.
3. SuperRare
This marketplace is also USA-based (Delaware) and runs on the Ethereum blockchain. It was founded in 2018. The goal of SuperRare is to only display high-quality work and, as a result, artists get access to this platform only through an invite from other artists. It has a simple design that allows its users to find what they really want to.
SuperRare has a minimalistic design compared to other marketplaces. It aims to be a social platform that encourages the creation and collection of NFTs. SuperRare prefers quality over quantity, which means they check submissions before they get approved.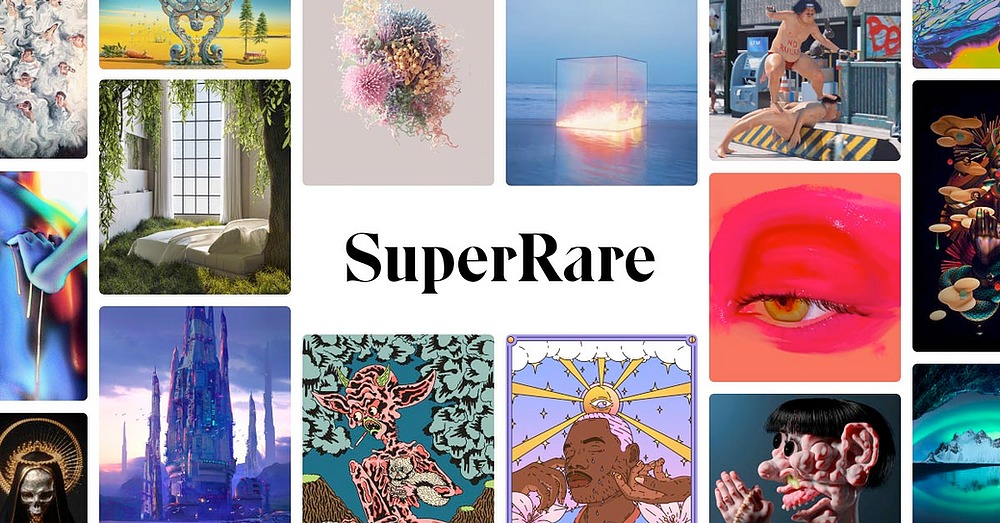 4. Foundation
Foundation is a peer to peer platform that started to work in 2021, and reportedly, it made its users more than $40 million. Community (and creators) invites artists to this platform and when after they're inside, they can mint and sell their NFTs. Creators get 85 per cent from the first sale and ten per cent (or less) on secondary sales. It is a community-driven platform and that is how it grew so strong so fast.
5. Nifty Gateway
Nifty Gateway is one of the biggest marketplaces that started working in 2018. It has a different goal from the above-mentioned platforms. It is known as a centralized marketplace for digital art and wants to make NFTs available to everyone. Nifty offers a possibility to pay with credit cards and doesn't require Metamask. This is one of the platforms that want to use centralized processes in a decentralized world. Famous Beeple's work CROSSROAD was sold through this marketplace for a staggering $6.6 million by the beginning of 2021. Nifty regularly organizes NFT drops from top artists (Eminem or The Weeknd).
Qorpo – New NFT Marketplace for gamers and artist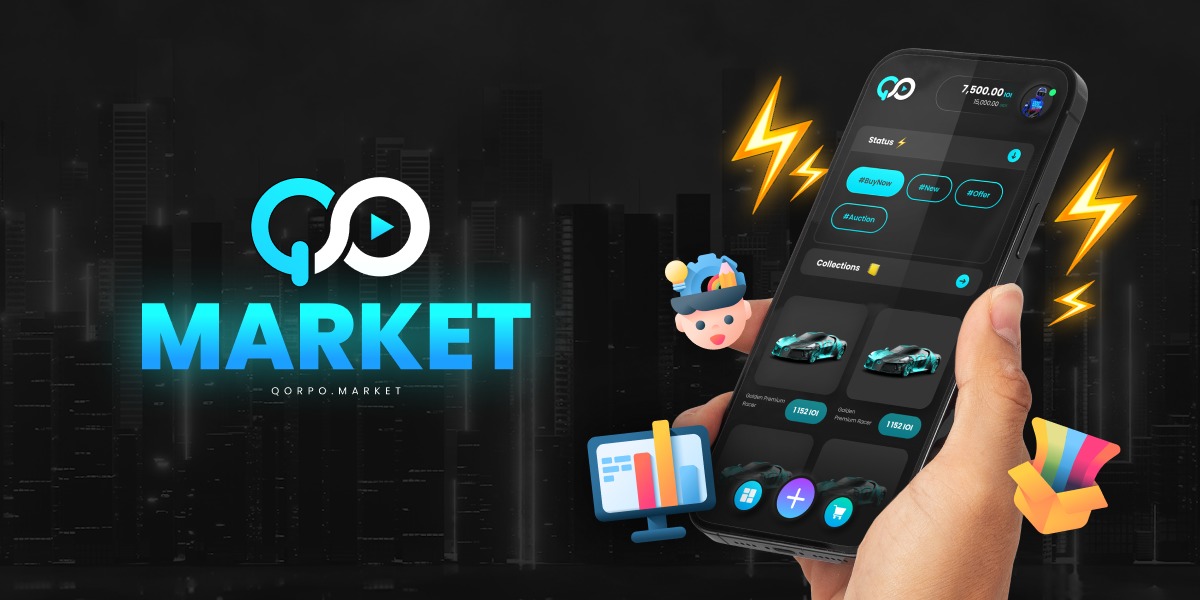 Marketplaces are an essential part of the NFT world and that is why Qorpo created a brand new NFT platform connecting gamers, traders and artists. Qorpo market offers significantly lower fees, guaranteed liquidity, and insurance option on your NFT. Moreover, artists will choose what price they want to sell it for. It's definitely worth checking out.
Conclusion
Marketplaces are an important part of the blockchain, crypto and NFT world. There are many marketplaces created in the last few months, but the biggest ones are OpenSea, Rarible, SuperRare, Foundation and Nifty Gateway. The newest marketplace with new features is Qorpo market.
You might be interested
The 1st Movie Auctioned as an NFT With Anthony Hopkins
sources: opensea, rarrible, foundation, decrypt, blocksocial, medium
Rene Remsik