Quick Summary 
CyberTrade is one of the most anticipated P2E NFT games of the year and received 27,000 pre-registrations in 24 hours. It's a game played in the city called Metropolit and you can choose different heroes to play and fight with.
The game will allow you to win two different tokens thanks to a double token economy (CyberCash and IOI). IOI token is already used on different platforms and CyberCash will have its TGE soon.
CyberTrade hit 27,000 pre-registrations in just 24 hours!
With a rise in popularity of NFTs, play-to-earn (P2E) games are also getting extremely mainstream. For example, Axie Infinity got the attention of almost everybody in the NFT world and some people make living playing it. So why just play normal games when you can play P2E games and make money at the same time? 
Will this new game called CyberTrade become a popular game? Let's take a look at its features and future outlooks.
What is CyberTrade?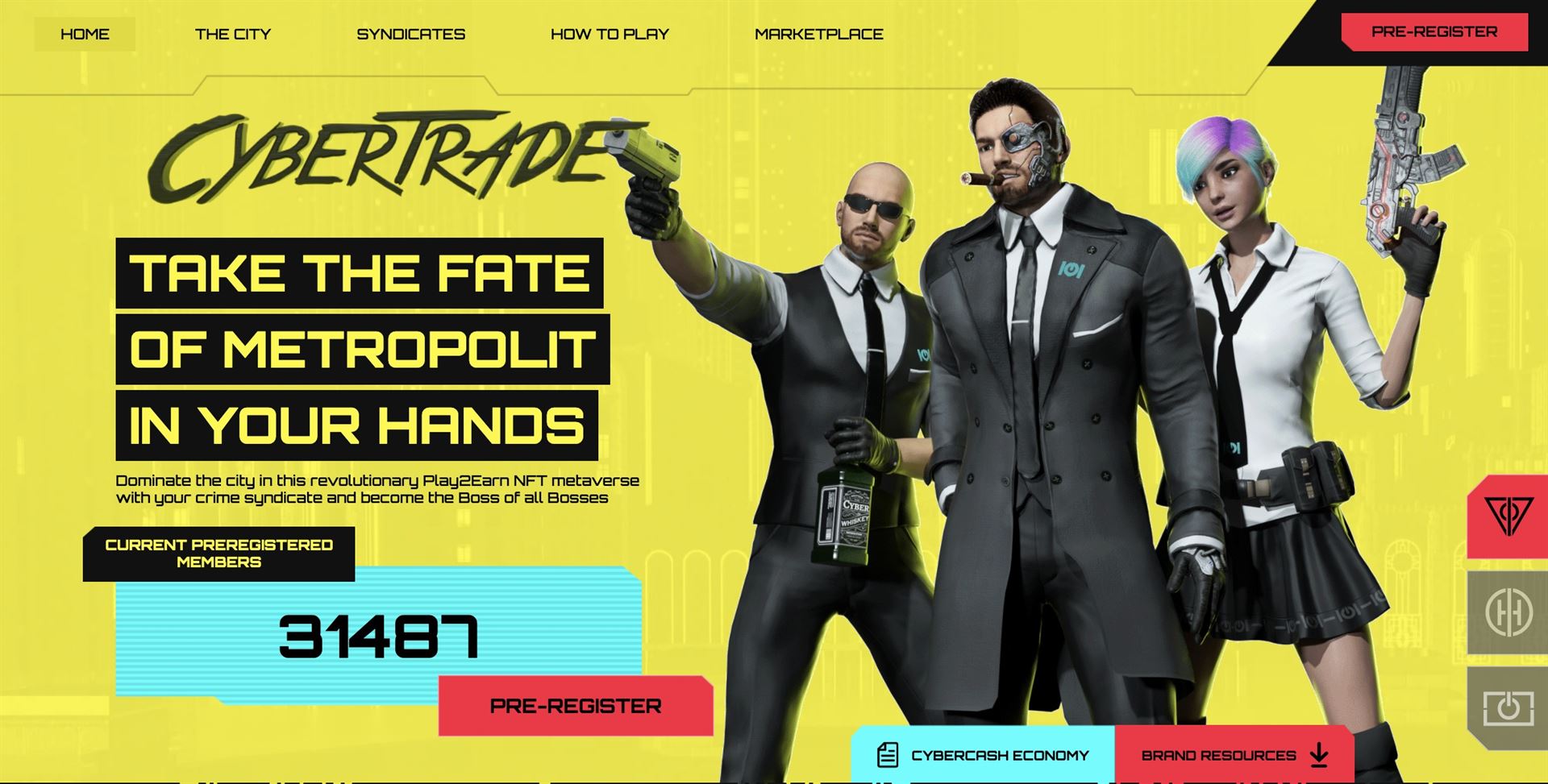 CyberTrade is an upcoming P2E NFT game with multiple game modes – team battles and drag races are the first ones to come. The game revolves around NFT cards which represent fighters, race cars, bosses and items. Each card has different attributes based on what type of card it is. There will be special characters you can play in the city of sin, Metropolit. 
The city of Metropolit is a futuristic city in the year 2101 that has been largely taken over by big corporations after a technological revolution. These corporations have taken control over a wide range of areas, such as weapons, robotics, pharmaceuticals, and communications and most of them operate above the law. This has pushed many individuals with no family fortune nor corporate connections into the streets with no way of getting a decent job.
Watch the trailer for the game here
You can become a character in a unique, online world crypto immersive experience with a breathtaking storyline. CyberTrade is going to contain many benefits besides a graphically intense environment and brand new NFTs in a form of characters, vehicles and items. The connection of the futuristic city and environment will give you chills and may take your breath, so get ready! 
In-Game Characters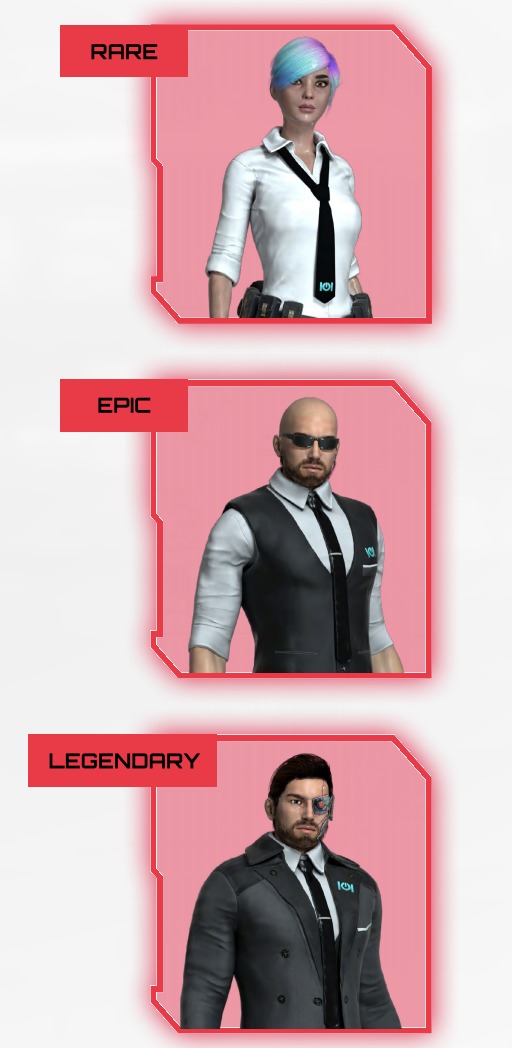 Every game needs to have its special characters or items, and CyberTrade is pushing boundaries with its crazy combination of different characteristics, which in the end create heroes and anti-heroes, such as Cruella (The Bitch), Nero (Fire Starter), King (Boss of all bosses), Cyber Rich, etc. There are also several fighter classes like Assassin, Defender, Medic, Warrior, and Tank with different attributes you can check out on the website.
These characters/fighters have different rankings: Rare, Epic and Legendary. They are all going to be NFTs you can own. A basic Fighter card has 4 attributes: attack, defence, speed and health; those depend on different aspects of the fighter – his fighter class, items equipped and luck as the base value is randomized when the fighter is generated. If you play this game regularly, you will be able to rank up your characters and earn higher rewards or sell them on a marketplace. 
Weapons
There are in-game weapons for fighting in CyberTrade. Rarity is a value given to an item based on the number of identical items in the market. Rarity also depends on the item's level as the same item with a different level is considered to be a different item with a different supply. This means that by leveling your item you can achieve higher rarity and increase its value (but also decrease). 
Races
Cars are NFT cards just like fighters and bosses, they can be bought in-game (LVL 1) or on the community market. Players can own as many cars as they wish, but only one of their cars can enter any race. The game mode has 3 types of races – 1on1, 1on7 and Tournament. While 1on1 can be started with a player invite or randomly with automatch, 1on7 and tournaments will have online lobbies which have to be filled with players to start the race. Outside of invite-races, matchmaking for all races is based on the car's level. 
There is a one-time boost in every car race called Nitro.
Vehicles
There are multiple different types of cars in the game and from each type, there can be more than one car/vehicle. Each car has different default attributes in lvl1. Each car has a Tier (Common, Super, Epic, Legendary) and there are 4 distinctive attributes to every vehicle: speed, acceleration, handling and traction. There is Energy included – an in-game quantity that is gained over time and is needed to enter a race. It works the same way as in team battles. The Player needs 1 Energy to start a race, the speed of gaining energy depends on the number of car NFTs, player owns.
Whitepaper and Tokenomics
The gaming industry is one of the biggest in the world and one in four people (in the world) is a gamer. The 2020s are an ideal moment to enter the gaming sphere and people are starting to look for ways how to monetize their time playing games. CyberTrade allows people to make money with daily activity paid out in IOI token and with an in-game token CyberCash (CCASH). CyberTrade is planning airdrops in the future too, so people can lay their hands on CyberCash early on. 
There is a double token economy incorporated by Qorpo (Infinite On-Chain Industries) to enlarge and scale up the NFT market potential to the fullest with huge rewards and its interoperability. This will make it possible for people to earn big amounts of tokens and possibly even make more money than in some ordinary job.
New Cryptocurrency – CyberCash
the initial market cap for CCASH is $834,000
total supply of CCASH is 1,000,000,000
circulation supply on TGE is 10.425% of tokens
token name CCASH (BEP-20 & ERC-20)
token listing price $0.008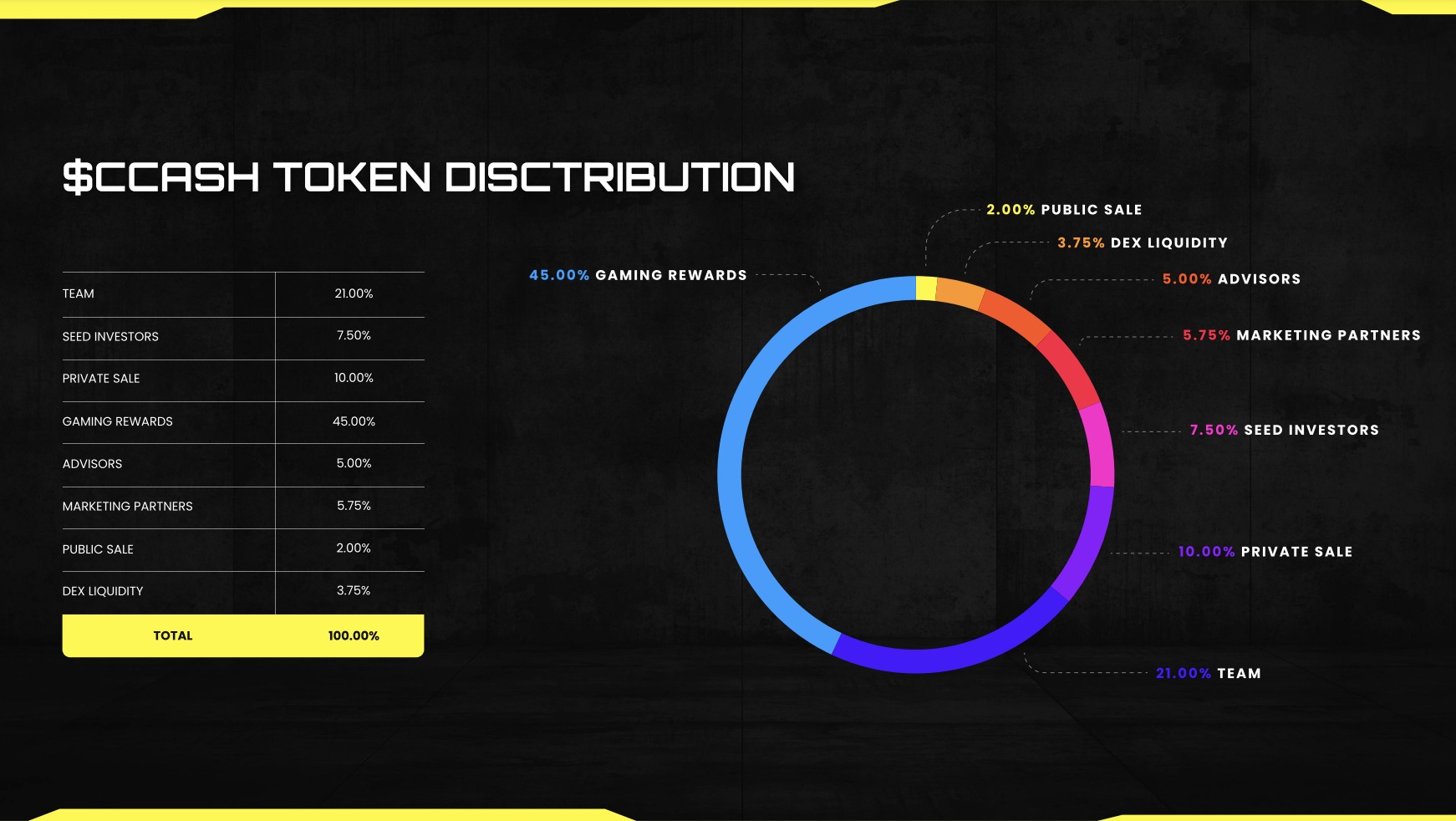 If CyberTrade reaches the market cap of Illuvium, there is at least 62x potential profit for the long-term hodlers. 
Conclusion
There are many games coming out in 2021 with the emergement of NFTs and blockchain, but CyberTrade looks like one of the most interesting ones because it has crazy pro futuristic graphics and a worked-out gaming plan. It also contains many interesting characters and ways how to actually make money just by playing the game. For now, the game is still in a pre-register phase, so you can register and wait for the launch. Let's see what the game will really be like when people start playing it. I can't wait! 
If you're interested, just visit cybertrade.game and do your own research.
More NFT Games you can play and earn money.
source: cybertrade.game