Quick Summary
Solana Monkey Business is an NFT collection of 5,000 unique monkeys built on Solana blockchain. SMB is one of the most successful Solana-based NFTs with million-dollar trading volume!
Monkey-oriented non-fungible tokens (NFTs) are currently one of the most trendy digital assets and Solana Monkey Business is the proof. This project has been launched just a few months ago and it already made a big noise with its huge community programs.
Did you know? Kanye West Wants Royalties From Paparazzi Through NFTs
Solana Monkey Business (SMB)
SMB is a collection of 5,000 unique randomly generated Solana Monkeys stored on the blockchain. With their accessibility-oriented design, the monkeys' goal is to invade the Solana blockchain with as many individuals as possible, building a large community around them, supported by owner-exclusive advantages, a community wallet, and a future voting system.
SMB is one of the most expensive NFT artworks built on the Solana (SOL) blockchain with a current floor price for 1 NFT at 225 SOL ($24k+ at the time of writing). Total trading volume is 16,6k+ SOL which is more than $1.8 million and that's only at magiceden platform. If you go to their own marketplace, you'll see that there's a trading volume of 875k SOL! So, clearly, many millions of dollars went through this project. 
Rare Monkey NFT Sale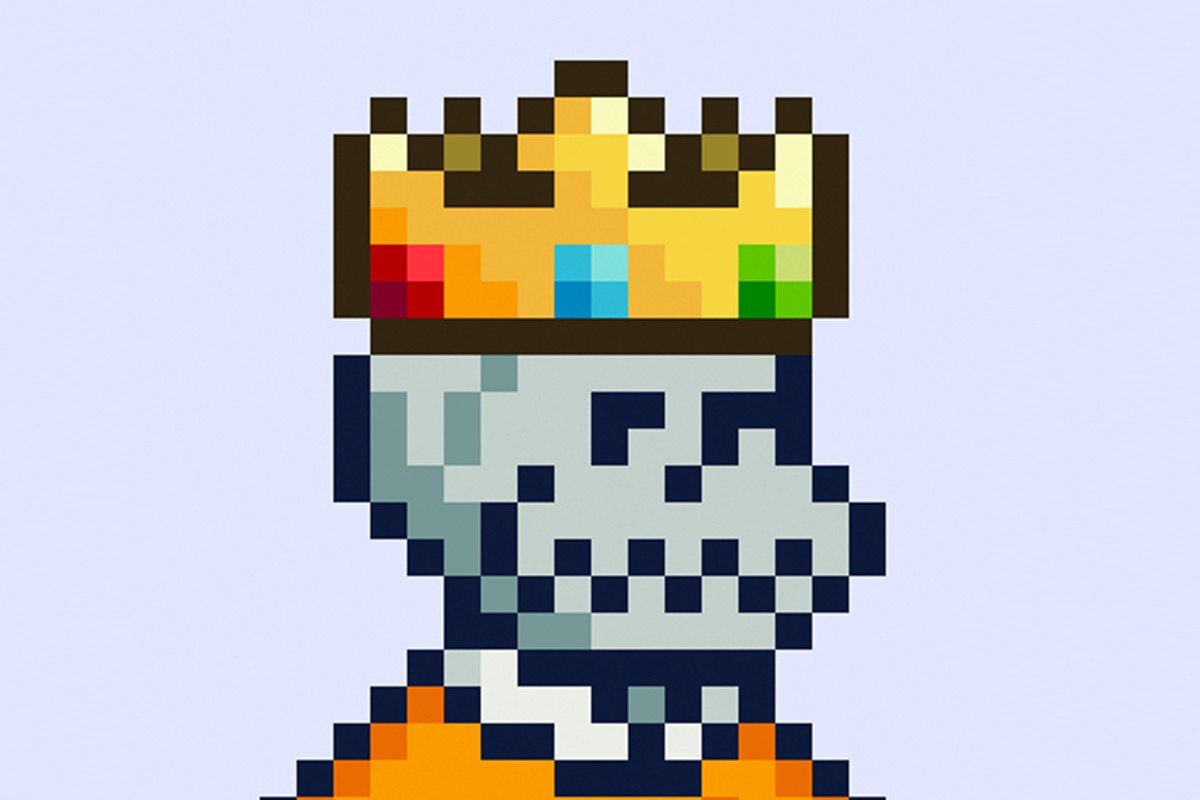 According to nftevening, just one SMB NFT sold for a historical $2 million. This is the first NFT on the Solana blockchain to fetch the record-breaking amount. The star of the show is Solana Monkey #1355, one of the rarest NFTs in the collection.
SMB #1355 is a monkey with a rare skeleton body and an orange jacket. Furthermore, on its head rests an extremely rare bejeweled Crown – only 0.02% of Solana Monkeys have this. It was sold for 13,027 SOL at the beginning of October 2021 (around $2.1 million at that time). 
SMB project stores metadata on Arweave, one of the best-decentralized storage options available. The minting price was 2 SOL on August 3rd of 2021 and they have since seen a 9150% price increase. Of course, no gas fees on Solana kept this a true 2 SOL mint. Shortly after, celebrities like Steve Harvey started to change their pfp to their monkeys. The collection took off from there rapidly. 
Conclusion
SMB is one of the most successful NFT projects on Solana with millions-dollar trading volumes. The right timing was surely one of the projects' reasons for success as the SMB collection has been released among the biggest Solana price increases. The project has a strong community and rewards system that keeps it going, and the future price growth of cryptos will only help projects like this to grow even more. 
more to read
The Biggest NFT Events of 2021
Main Differences Between Metaverse, Multiverse & Omniverse
---
NFT World News Social Media: Twitter, Instagram, Telegram, Tiktok, Youtube
---
sources: magiceden, solanamonkeybusiness, altcoinbuzz, chaindebrief, nftevening
author: Rene Remsik
Disclaimer: This article is provided for informational purposes only. It is not offered or intended to be used as legal, tax, investment, financial, or other advice.